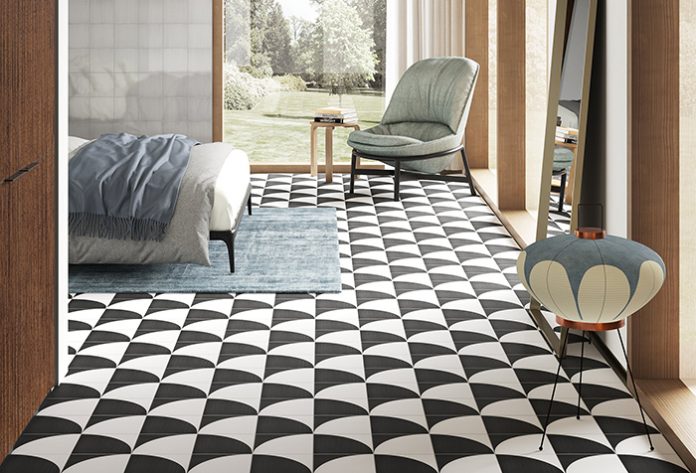 Marazzi has launched Scenario, a new stoneware collection featuring tone-to-tone brush stroke effects inspired by the brand's I Pennellati range, designed in 1958 by Sassuolo-born painter, decorator and skilled potter Venerio Martini.
The series also offers striking decors in the form of graphic motifs and simple geometric forms such as triangles and circles, while the way that colour is applied to the surface recalls the time when ceramics were hand-decorated by women, with tiny flaws making each piece unique.
The 20x20cm tiles come in two different surfaces, which can be used in combination: a matte finish, produced in three colours – Bianco, Nero and Blu – is suitable as a floor and wallcovering in light commercial contexts, while an ultra-glossy option in finishes like Bianco, Blu, Azzurro, Nero and Grigio evokes the beauty of the majolica tiles typical of southern Italian architecture, with a thick layer of shiny glaze combatting the Mediterranean air.