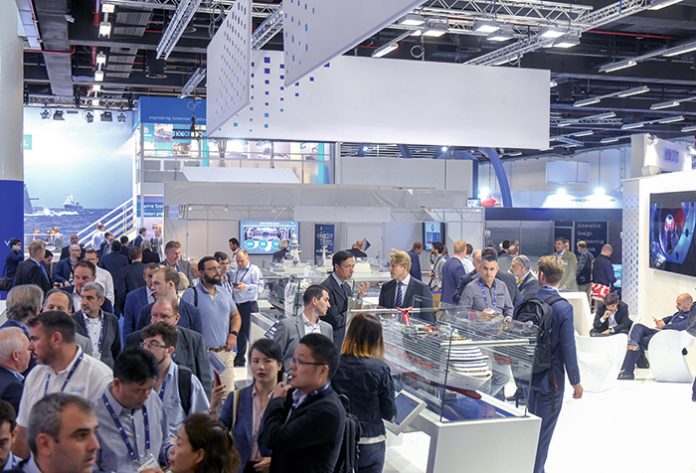 Marine Interiors Cruise & Ferry Global Expo, a new maritime exhibition dedicated the interior design and outfitting of passenger ships, will launch this year in collaboration with Seatrade Europe, taking place from 11-13 September at Hamburg Messe.
Seeking to enhance the offer of Seatrade and cater exclusively for the interior design element of the industry, the inaugural event will welcome key decision-makers from senior buyers and planners to designers working across all forms of passenger ships, from ocean and cruise ships to ferries and mega-yachts.
Confirmed exhibitors so far include Polish window solutions firm Bohamet, sanitary specialist Headhunter Inc, Vienna-based menu and table decoration supplier Edition'e, and visual communication and signage company Kleinhempel, with further brands from the USA, Spain and Finland set to showcase products from sectors including fabrics and textiles, flooring, media technology, F&B equipment, tableware, lighting and technical and safety installation solutions.
Praising the event's establishment, Dr. Hermann J. Klein, Managing Director, Carnival Maritime, comments: "We are constantly looking for new suppliers offering solutions that are tailored to our requirements. I am looking forward to the new contacts and inspiring experiences we will glean from this extraordinary dual event, the Marine Interiors Cruise & Ferry Global Expo in conjunction with the 10th anniversary of Seatrade Europe."
As part of the Seatrade Europe programme, Marine Interiors Expo will also host a pair of sessions within the wider conference. Taking place across the two days, one will see designers discuss their approaches to interpreting brand values as aesthetic schemes in How Design Helps to Convey, Define or Create Brand Identity, whilst How to Design to Comply will explore the challenges of designing within the strictly regulated medium.
"We are excited about the positive response of the industry," says Bernd Aufderheide, President and CEO of Hamburg Messe und Congress. "It shows us that it was the right decision to act upon a request expressed by many exhibitors and establish a separate industry fair dedicated entirely to the fast-growing passenger ship interior design segment."