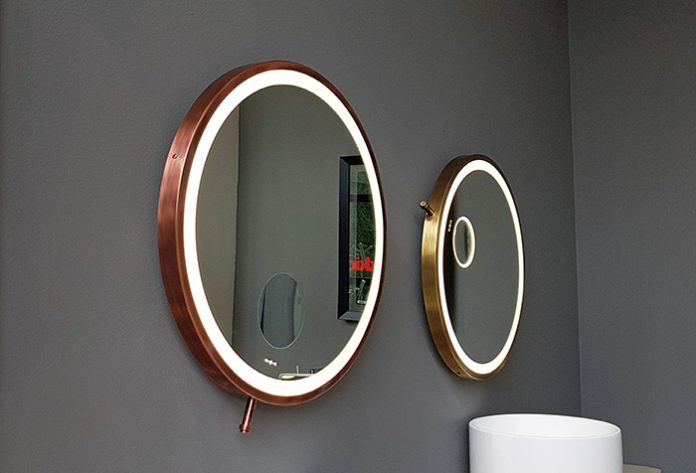 Monteleone blends elegant design with functionality for its Venus mirror – intended to meet the growing demands of the hospitality industry.
A round mirror with a brass frame and light ring border, Venus comes fitted with a heating pad in order to prevent condensation and fogging from any humidity in the bathroom. A built-in, light-up, 3x magnification cosmetic mirror also makes tasks, such as applying make-up or shaving, much easier. Using an inner rotation system, a handle at the side of the product allows the built-in mirror to be adjusted according to the height of the user.
Venus' frame is available in matte black, brushed copper, bronze and other finishes, whilst the light and handle are able to be removed, if preferred, making the range highly versatile. The ability to customise the product adds further flexibility to hospitality settings.