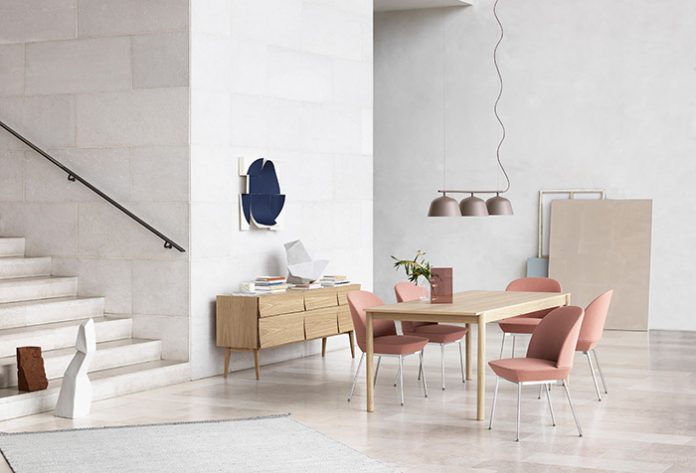 Copenhagen-based furniture maker Muuto has unveiled the latest member of its Oslo family, the Oslo Side Chair. As the brand's first-ever upholstered side chair, the model is a modern take on a classic seat with a deep comfort and embracing silhouette.
The chair is derived from the the Oslo Sofa series, and brings the idea of comfortability and sculptural lines into the chair typology, joined by its visible frame and slender legs for an elevated and refined look.
With its inviting and sculptural curves, the Oslo Side Chair is suitable for restaurants, workspaces or hotel guestrooms. The design comes in various upholsteries by Kvadrat and Rohleder, allowing for customisation to meet the needs of different environments.
"With the Oslo Side Chair, we wanted to create a design that had a light and airy appearance with extensive comfort," say Anderssen & Voll. "Its smooth, embracing curves make it a both inviting and sculptural design while the slender legs give it an elevated and refined look. The Oslo Side Chair creates a new perspective on the traditional form with its rounded softness and gentle seat—a friendly design for any setting of the modern home, restaurant and workplace."