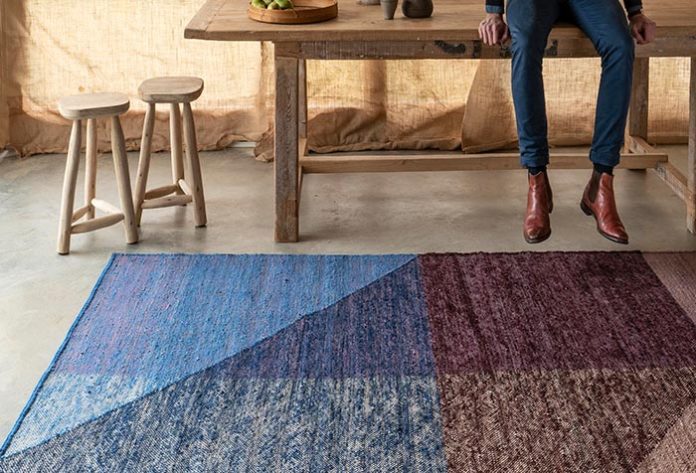 Designed by Mathias Hahn, Nanimarquina's Capas collection focuses on the creation and use of layered colours, tonality and shadows to create depth whilst also easily blending into any environment.
Hahn's starting point for the collection was his notion of shadows not being black or grey, but instead full of colour and geometry. His aim was to create a simple and light rug with a casual feel, while being complex in its use of colours and formation of depth. To achieve this, Nanimarquina and Hahn studied the details of Kilim weaving techniques, in search of new ways to distribute colour. Each rug comprises a main colour, a complementing tone and its darker gradient which in the composition gives the illusion of a cast shadow on the floor.
Together, they developed a new type of loose Kilim structure which mixes the colours of the warp and weft. Normally, warp is not visible in a Kilim, however by defining a different density of warp, new tonalities surfaced, providing a visual texture where colours intertwine with each other along the carpet. This creates a dark-and-light effect and great profundity without becoming heavy.