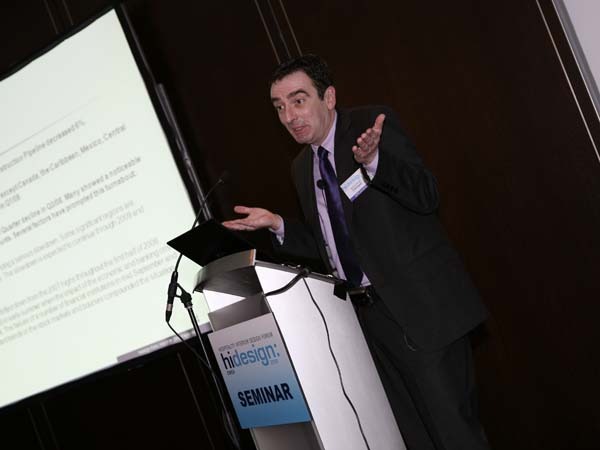 Speaking at HI Design EMEA in Portugal (5-7 March 2009), Schmidt said that 2,116 hotels (296,797 guestrooms) came online as new supply in Q1-Q3 2008 and it is expected that 2,804 hotels (425,615 guestrooms) will open in 2009. A further 2,664 hotel projects (447,364 guestrooms) will come to fruition in 2010.
Schmidt's research of the 'away-from-home market' revealed that after peaking in Q2 2008, the total global construction pipeline decreased by 6% in Q3. At the end of Q3, construction starts were less than half of what they were in Q4 2007 and cancellations more than doubled.
Schmidt said: "Projects have stalled in the planning stages as the lack of financing creates a drag on the migration up the pipeline." He added: "For projects already in the pipeline, especially the larger ones, cancellations are accelerating as operating performance now joins financing and lending as major development concerns."
Despite this, Schmidt remained optimistic that there are still opportunities in the market with over 10,000 projects in the pipeline as of Q3 2008.
A full review of HI Design EMEA will be published in the May/June issue of Sleeper Magazine.
www.chd-expert.de
www.tophotelprojects.com
www.hidesign-emea.com