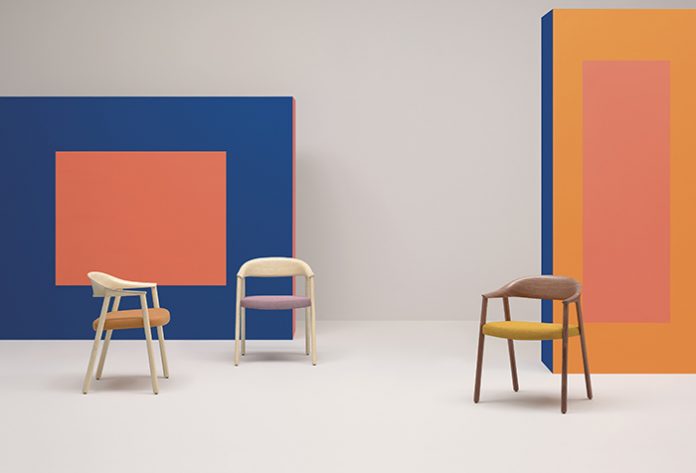 Launched at Salone del Mobile in April, Pedrali's Héra armchair has been designed by Patrick Jouin and takes inspiration from the refined, fluid form of wood. Available in ash or American walnut, the armchair embodies the concept of lightness, fusing it with comfort: the backrest is crafted from in three-dimensional bent plywood of 6mm thickness, while its rectangular-section legs feature round edges and its upholstered seat in polyurethane foam is supported by elastic belts.
The wooden elements of the ash version of Héra are FSC-certified and finished with organic water-based paints. The use of raw materials sourced from certified forests and of water-based paints made principally from plant-derived resins emphasises the company's commitment to environmental sustainability.
The series also highlights the Italian firm's knowledge of handcrafted joinery techniques; it is the result of years of interaction, research and close collaboration with French designer Jouin.