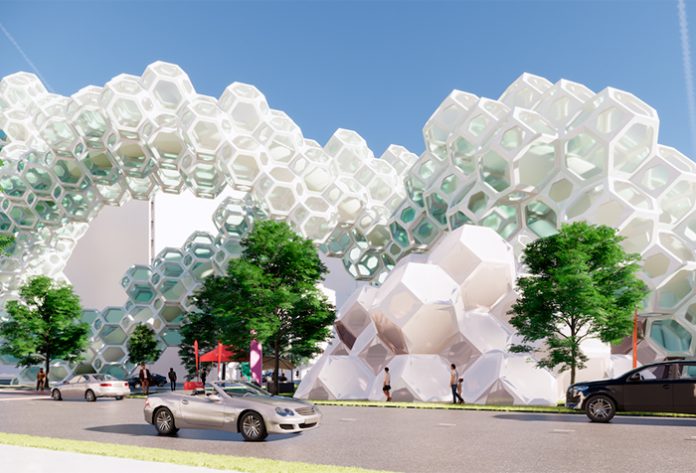 The Radical Innovation Award – an initiative that challenges designers to pioneer new concepts in travel and hospitality – is now accepting entries for its 2020 programme.
Tasking creative thinkers at both professional and student level to pioneer compelling ideas, participants are invited to submit their most innovative hospitality concepts with the power to change the industry. New for this year is a hospitality product category, with judges seeking out pitches capable of transforming standards whilst offering new strategic career and investment growth opportunities.
John Hardy, Founder of Radical Innovation and CEO of The Hardy Group, said: "Radical Innovation discovers and spotlights creative thinkers from around the world with the ideas to propel the hospitality industry forward. It's our goal to connect them with experienced business leaders that have the connections and resources to bring those ideas to reality. We are thrilled to add products to this year's competition."
Since its founding in 2006, Radical Innovation has awarded nearly US$200,000 to its international network of creative talents who push the boundaries of travel and hospitality.
Through a blind judging process, a panel of jurors will evaluate entries based on originality, creativity, design, feasibility and potential impact on the industry. The programme requires achievable visions with a clear, compelling brief accompanied by a high-level presentation illustrating how the concept could be achieved in the next three to five years with design renderings and a video pitch.
Submission fees for professionals will be US$250, while student entries remain complimentary. The deadline is 23rd April 2020.
Finalists in the Concept/Design category will be flown to New York City in autumn 2020 to compete in a live event. Audience members will vote to determine the grand-prize winner who will take home $10,000. The runner-up will receive a $5,000 prize. The winner for the Product category will receive US $1,500.
The student winner will receive a $1,500 prize and will be invited to apply for a graduate assistantship in the Master of Architecture program at the University of Nevada Las Vegas – worth $50,000.
The Radical Innovation Award is organised by leading development services firm The Hardy Group with support from founding sponsor Global Allies.