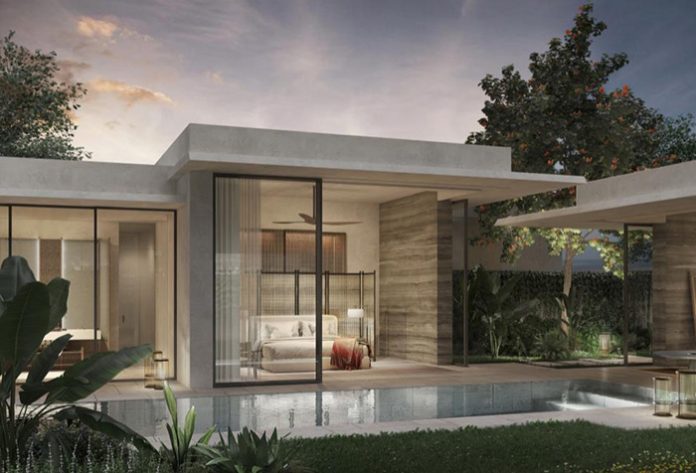 Accor and developer Royal Group have announced plans for a second Raffles hotel in Singapore.
Slated for a 2022 opening, the proposed all-villa resort features 61 accommodations ranging from 260m² one-bedroom options to 450m² four-bedroom layouts, each with their own private swimming pool and terrace. A masterplan design by Yabu Pushelberg is anchored by the fictional narrative of an elegant Singapore woman moving through the defining moments of life, bringing concepts of heritage, tradition, travel and international culture into the resort's architecture, landscaping, lighting and interiors.
"The resort tells the story of her past, present and future worlds colliding into one complete harmonious experience," says George Yabu, co-founder, Yabu Pushelberg. "The story develops as you move deeper into each space, gradually becoming immersed in the natural landscape of the island and bringing you closer to a sense of home."
Landing over 135 years since the original opened its doors, the second Raffles in Singapore will span 100,000m2 of sprawling tropical gardens with views over the South China Sea, and is set to feature a bar, restaurants, a fitness centre, a celebrations room and two meeting facilities. The brand's signature butler and spa services will also be available.
"We are proud to announce a second Raffles hotel in the country of its birth," comments Michael Issenberg, Chairman & CEO Accor Asia Pacific. "The Raffles brand is the highest expression of luxurious hospitality in Singapore and we are excited to offer well-travelled connoisseurs a second option to indulge in the famously discreet and attentive Raffles service that has provided an oasis for travellers since 1887."