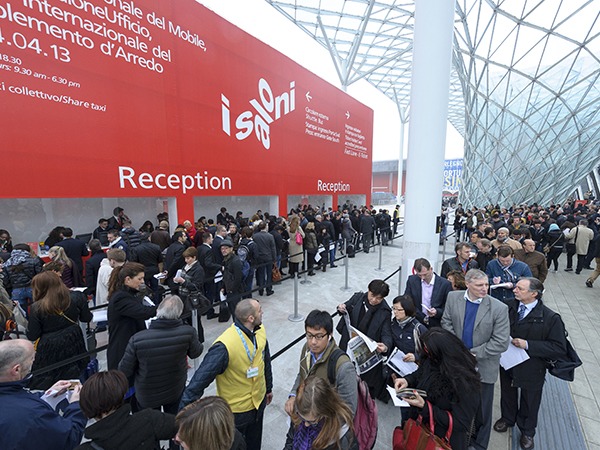 A total of 324,093 visitors from 160 different countries attended the fair, making the Salone not just international but global. There was a marked interest from countries within the Russian area, consolidated by the participation of a significant number of operators encompassing the entire range of goods on offer. A considerable number of delegations of Chinese constructors and American architects were also seen.
"The Salone del Mobile has yet again proved itself to be the most effective promotional tool for creative excellence, a natural coming together of business and design, and an unparalleled platform for our tremendous expertise," said Cosmit President Claudio Luti.
"There was an extremely positive atmosphere during the fair, testament to the fact that even during these tough times, innovation, design and communication are solid investment levers.
"The exhibiting companies made huge efforts and significant investments in order to present themselves in the best possible light, attracting the attention of international players."
Roberto Snaidero, President of FederlegnoArredo warned that the show's success should not be taken for granted in light of Italy's economic difficulties.
"The success of this edition of the Salone del Mobile is an important signal to our companies," he said. "However, we absolutely must not let down our guard as regards the internal market, which is evidencing signs of concern that need to be tackled effectively and very swiftly,"
Considerable interest was also shown by visiting representatives of official bodies, including the Mayor of Milan, Giuliano Pisapia, and Giorgio Squinzi, head of Italy's biggest business lobby, Confindustria. The President of the Lombard Region, Roberto Maroni, and the Minister for Economic Development, Corrado Passera, also visited the fair during the week.
Luti  concluded: "We need to start capitalising on the success of this last week without further ado by going out into the regions and consolidating partnerships with those with their fingers on the distribution pulse, in order to bolster our presence on the global markets and prevent any of the effort we have put in thus far going to waste."