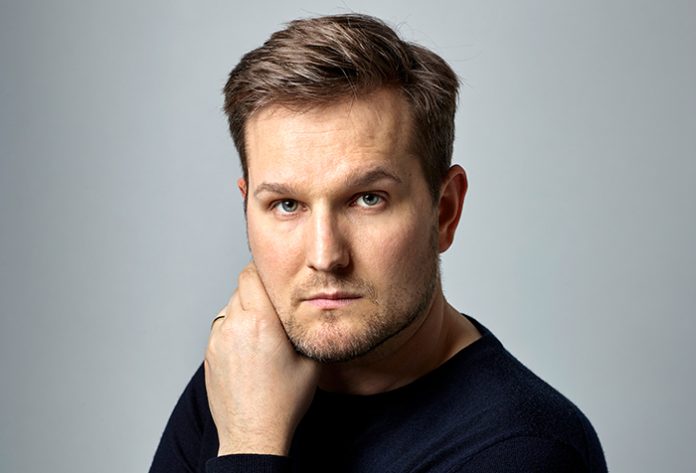 Sebastian Herkner has been named as Maison & Objet's designer of the year for 2019. The 37 year old German – who heads up an eponymous, Offenbach-based studio – enters the year having embarked on a pipeline of 21 projects in 2018 including collaborations with design houses such as Moroso, Dedon, Thonet and Lintello. Identified by Maison & Objet as both a rising star within the design scene and an established talent with over thirty awards across the last decade, the annual trade show will honour Herkner with a dedicated exhibition of his work, whilst Herkner himself will discuss his career with Curator Alice Stori Liechenstein as part of the event's talks programme.
Having set up his studio in 2006, Herkner has spent the last decade creating work across the lighting, furnishing, carpet and storage categories amongst others, developing an approach that fuses craftsmanship and technology. An early design, the Bell Table – combining steel and brass platter nestles on a hand-blown glass base – struggled to find a home initially, before a showcase at ClassiCon saw it become a bestseller.
Since then Herkner's eye for colour and bold experimentation – as well as the contributions of his multicultural studio team – have seen him explore the creation of glassware, bicycles and perfume bottles, as well as building a portfolio of products including the Oda lamp for Pulpo, the lidded Beret vessel for Nude and the 118 chair for Thonet.
"I never miss a session of Maison & Objet, and I'm extremely honoured to have been named Designer of the Year," Herkner comments. "It's an amazing opportunity to show off my design philosophy, plus Paris is a city I absolutely adore, which really is the cherry on the cake."
Maison & Objet 2019 will run from 18-22 January.