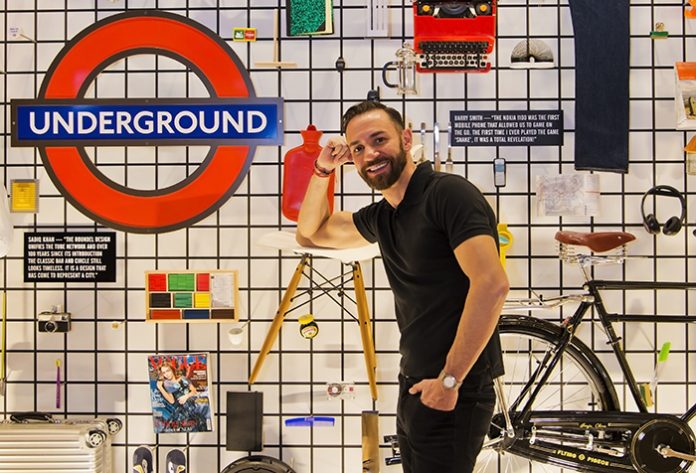 Sleep & Eat has revealed The Hub – an exciting new addition to the show being created by the London arm of Wilson Associates. Responding to this year's theme of 'Social FlexAbility', The Hub will be the place for co-working, networking or simply relaxing away from the busy exhibition floor. The inspiration for the space is a circle, a closed curve where people not only come together but all the elements inside have been, or will be, recycled.
"The space will be a lounge where everyone is welcome to convene and collaborate," says Juan Carlos Rodriguez Artigas, Design Director of Wilson Associates. "A circle is a powerful thing as it evokes a sense of connection, equality, equilibrium, balance, unity and safety. We are keeping this at the forefront of our mind, especially when it comes to the items that will be installed. Our goal is for the stand to be completely sustainable; every product will have been used, or will be used again. As a circle represents a cycle, we want to be able to maintain the geometry of recycling."
Located on the opposite side of the ground floor exhibition hall to the main entrance, The Hub will feature Eclipse light fixtures by Astro Lighting, tables and seating – re-upholstered if second hand – from Knightsbridge Furniture, and floor tiles supplied by Atlas Concorde.
Elsewhere across the show, Moscow-based Megre Interiors will be designing the VIP Lounge, while Michaelis Boyd has been tasked with devising the Sleeper Bar, which will play host to a late evening networking on day one of the exhibition.
Sleep & Eat takes place in the National Hall at Olympia London from 19 – 20 November. The show will be open from 10am on Tuesday 19th with an evening drinks reception until 8.30pm, and from 10am-6pm on Wednesday 20th.
To register for a complimentary pass, visit: www.sleepandeatevent.com