HV Hospitality appoints Petra Deuter as CEO
Malta-based investment firm HV Hospitality has appointed seasoned hotelier Petra Deuter as its new CEO.
Having relocated to assume the role, Deuter will lead the establishment and expansion of an internationally focused luxury hotel brand, identify opportunities to grow a commercially sustainable portfolio of assets in appropriate markets, and appoint and oversee a team of hospitality professionals. She will also administer the delivery of HV Hospitality's first project – the redesign of a new hotel and villas on the island of Comino.
With more than 20 years' strategic management experience in travel and hospitality, the hybrid professional is a trilingual communicator and a cross-cultural leader. She has previously worked across Europe and the Americas in executive positions with Lufthansa Airlines, Accor Hotels and L+R Hotels among others. As a result, Deuter has broad commercial, operational and luxury hotel asset-management proficiency and the ability to combine entrepreneurial vision with successful team leadership and advanced thinking.
"For years, my professional desire has been to build and grow 'my own' conscious luxury boutique hotel and resorts brand, utilising my vast commercial and operational travel and hospitality knowledge," she explains. "Having experienced the pandemic, the effect it has had on me personally as well as on our beloved hospitality industry, my vision has only been cemented in wanting to bring together outstanding professionals, stunning locations, art, culture and local communities with a new responsible luxury travel offering, creating awe-inspiring new guest experiences. I accepted this opportunity to fulfil my professional dream. It is a culmination of everything I have done so far in my career. On a personal level, I'm thrilled to embark on another exotic adventure, Malta being a location which addresses many of my personal interests in art, culture, languages and, of course, the incomparable Mediterranean lifestyle at the sea."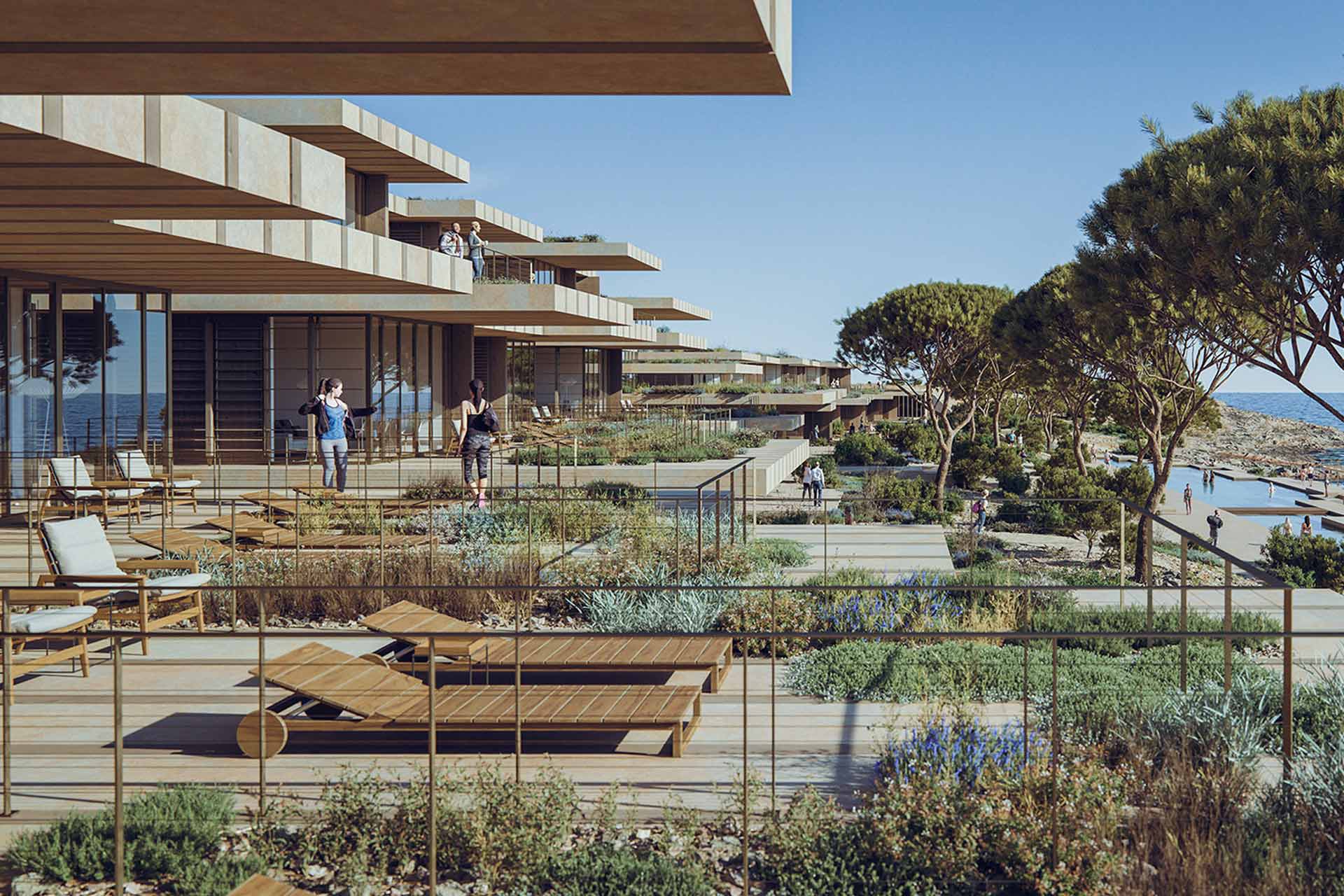 Deuter is particularly excited to lead the Comino project: "I am very inspired by this development. It will bring a totally new sustainable luxury travel experience to the Mediterranean and allows HV Hospitality to create and implement a conscious approach to natural surroundings, involving local people and the community. Being part of such an impressive, responsible development project, one which is setting new standards in sustainable integrated luxury resorts in the region, gives me immense personal satisfaction."
Chairman Victor Tedesco adds: "We are delighted to welcome Petra to the team. She shares our company's commitment to the dynamic growth and service excellence that will underpin our hotel brand's international repute. Her vast experience in travel and hospitality and her acute understanding of the evolving desires and expectations of discerning luxury travellers will be invaluable to the success of our growth trajectory."
Established in 2019, HV Hospitality is focused on identifying and developing boutique hotels and retreats in Europe, with particular interest in the Mediterranean. Its vision is to own and manage a collection of properties for discerning travellers who crave more meaningful and sustainable travel experiences. The firm is committed to safeguard the integrity of the world's natural surroundings, local culture, heritage and history. Building on this vision, the growing team has set out to develop a luxury hotel and resorts brand.