Q&A: Gabriel Scott talks anniversary project Floating Ideas
As Canadian furniture and lighting brand Gabriel Scott celebrates its 10th anniversary, founder Scott Richler discusses Floating Ideas – a collaborative project envisioned with leading designers including Sybille de Margerie, Studio Munge and Kelly Hoppen.
---
What is the inspiration behind Floating Ideas?
To mark our 10th anniversary, we commissioned six inspirational designers and architects to reimagine our best-selling and most iconic product, the Welles Chandelier. The title 'Floating Ideas' came to mind because, when you float an idea, you want to see what it inspires in others and how far it can be taken.
Why did you centre the project around the Welles Chandelier?
Celebrating its fifth anniversary this year, the Welles Chandelier is a true representation of Gabriel Scott's design philosophy: to design and manufacture modular products to custom specifications, making it the perfect fixture to be interpreted in different ways.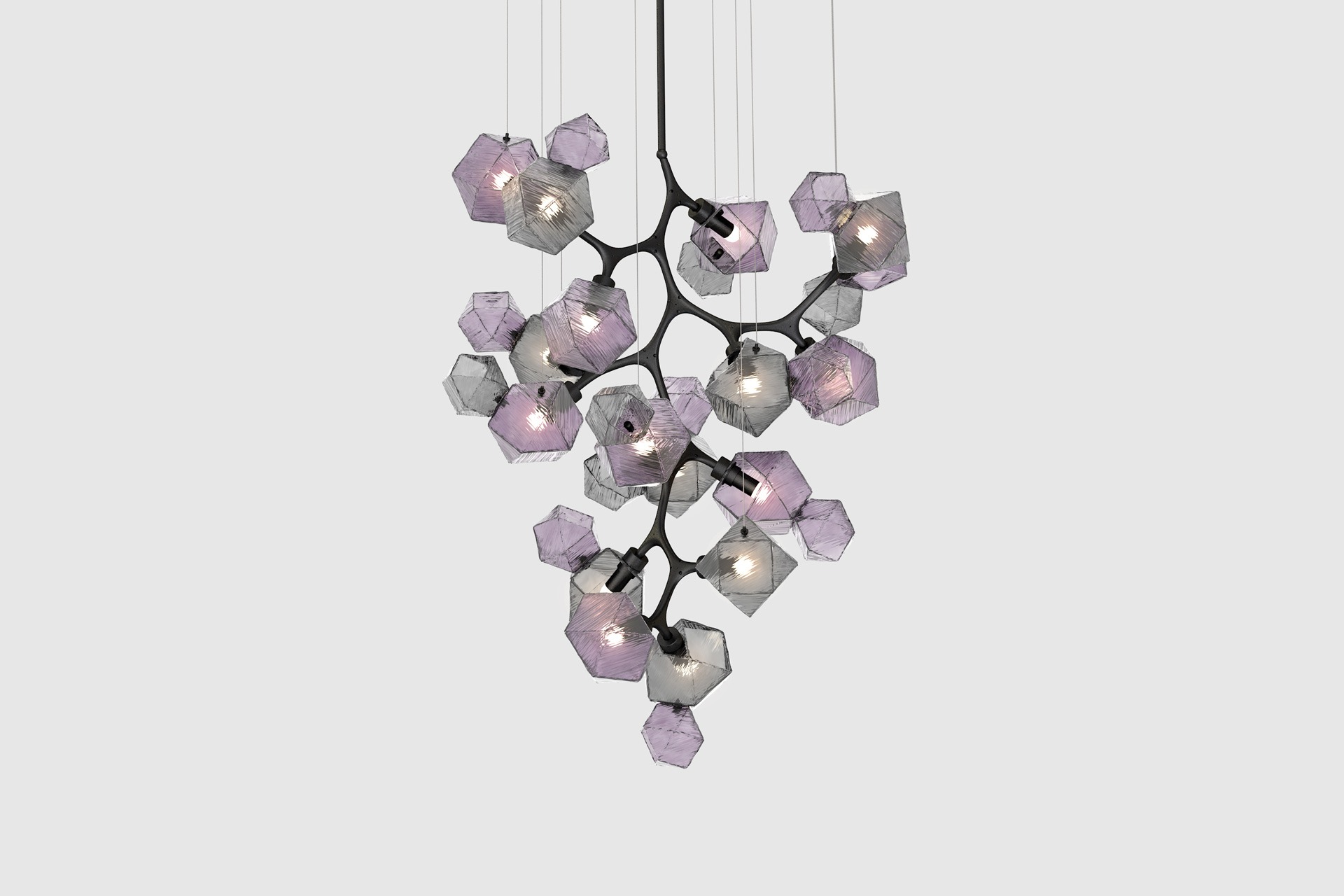 How have you reimagined the iconic fixture?
Over the past five years, Gabriel Scott has reinterpreted the Welles steel fixture by introducing alabaster white and smoked grey glass options, and then most recently launching a new textured glass finish. These additions, along with the flexibility of the Welles, has inspired architects and designers to develop bespoke versions for hospitality projects all over the world. It's been an inspiring journey to see how they have utilised this fixture in so many incredible hospitality projects that we thought it would make sense to invite a select few to be a part of its design evolution.
How did you go about selecting the six designers?
We wanted to ensure we had a good breadth in terms of global coverage as well as sector experience. It was important to me that we have a Canadian practice be a part of this project, so Toronto-based Studio Munge was a natural choice. As our first showroom was located in New York, it was also crucial we had someone to represent the design community there, such as Michelle Gerson. Rockwell Group were one of our very first clients when we launched back in 2012, so it seemed fitting to invite them to join in our celebrations. We have also admired Sybille de Margerie's work for some time, while Guan Lee had been doing a lot of experimental work with materials like Polyrock at Grmsdyke Farm – I thought it would be an interesting material to use in the Welles. And finally, having recently opened our first London showroom, we obviously had to enlist a UK designer, and they don't come more renowned than Kelly Hoppen.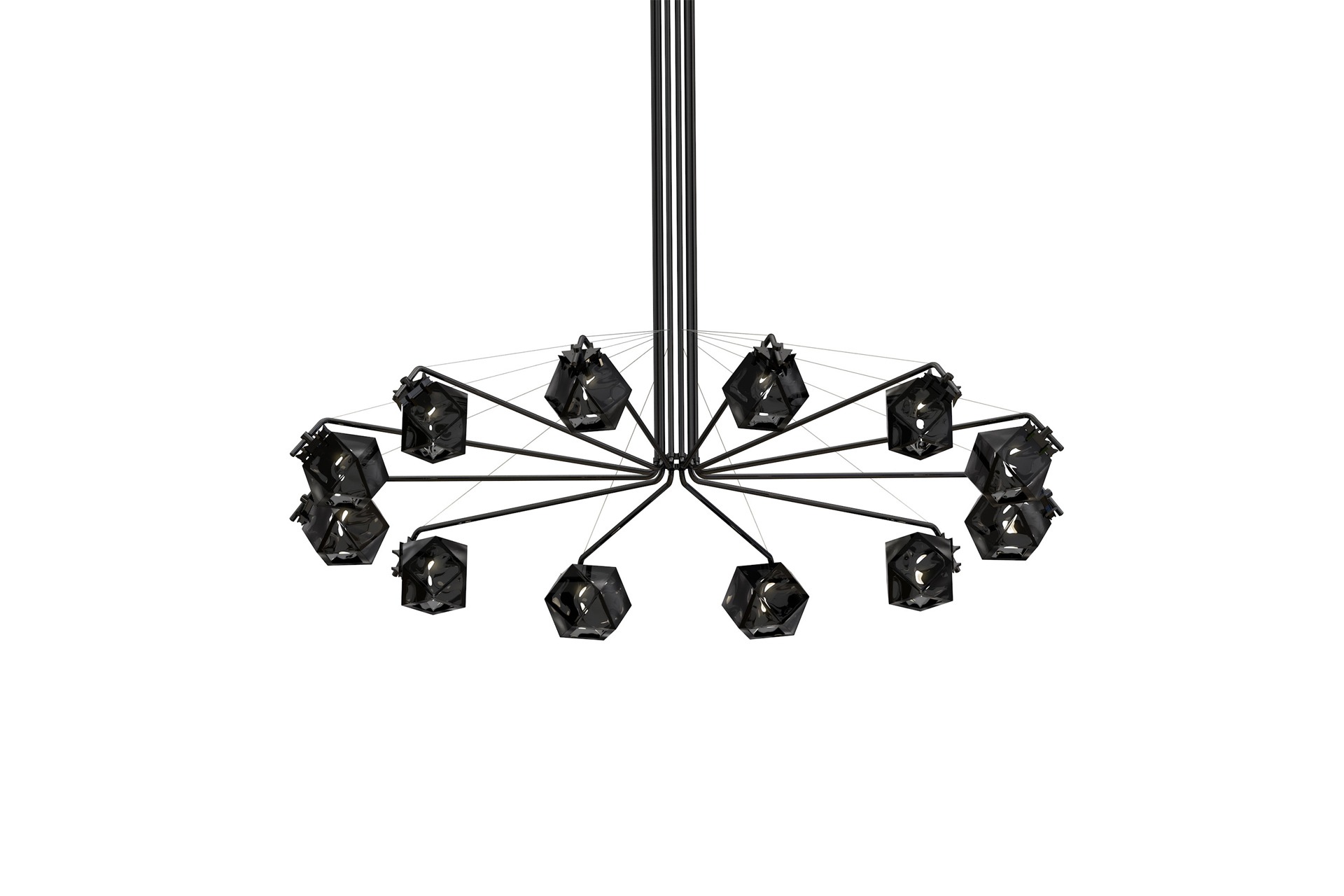 What brief did you give each designer?
When we were originally designing the Welles, we were looking to create a lighting fixture that would meet two objectives: it had to be expandable without making use of rods and accomplished using a modular system. With this in mind, we gave the same design brief across the board; that concepts must adhere to the intentions and principles on which the Welles is based, but also offer complete flexibility in the way they interpret its design, whether this be in materials and finishes, size, vertical or horizontal configurations, and so on.
What's next for Gabriel Scott?
This series of collaborations is the start of a new approach to infuse the brand with more creativity and diversity. It's been an incredible journey to go on with these six designers and we're looking forward to doing further collaborations in the future. There's something special about fusing design from other industries, so we'll certainly be exploring the worlds of fashion, jewellery and design to continue pushing the boundaries of what we produce and deliver.