Q&A: Leon Jakimic, Lasvit
As Czech Republic-based spatial concept company Lasvit prepares for the busy year ahead, Sleeper caught up with founder Leon Jakimic to discuss their latest hospitality projects, the impact of coronavirus and the return of in-person trade events.
What new projects have you introduced this year? 
Every year we complete more than 200 new bespoke projects on all continents. In the Hall Arts Hotel in Dallas, we designed two installations which found their inspiration in nature, and they turned out to be real objets d'art: in the lobby you can see the Bird's Nest with its light amber and golden glass tubes, and the second installation in the banquet hall is reminiscent of autumn in Texas. For The Langham Jakarta, we made an installation of 3,000 fluttering butterflies – the Lasvit design team drew inspiration from the romantic moods of Indonesian rainforests, where butterflies fly free and flutter about in large groups, creating an ethereal visual effect. At La Mamounia in Marrakesh, we created two unique gems that illuminate the Tea Room and the Italian restaurant, both located in the very heart of the hotel's compound.
What challenges has the pandemic created for Lasvit and how has the team overcome them?
The pandemic has definitely affected us, but we expected the situation to be worse. I think it's because a lot of our production is based on projects that were two or three years in the making. Whether these are hotel projects, ocean liners, office buildings or shopping malls, developers finish them as they can. But we have been able to offset the slowed hotel projects by residential ones.
In general, we have been focusing more on innovation and digitisation. Due to Covid, we have reorganised the company segments – we are also going digital and have our own commercial e-shop, especially for smaller products, such as design vases and lighting fixtures which we will continue to develop into the future. We couldn't travel and meet clients during Covid, but the situation is already better than it was last year. What we are currently feeling is the increasing cost of raw materials and gas to power the glass furnaces.
What role do bespoke installations play in the experience of hotel guests?
We think they are indispensable. We want our hotel installations to evoke positive emotions in their guests, to uplift them. Together with architects and hotel designers we want to shape beautiful spaces – light creates space and space creates emotion. Lasvit creates daring, unique light experiences that are designed to elevate the feelings. We are not afraid to experiment, to use new technologies that have never been tried before in our segment, and we like to creatively combine the traditional with the modern.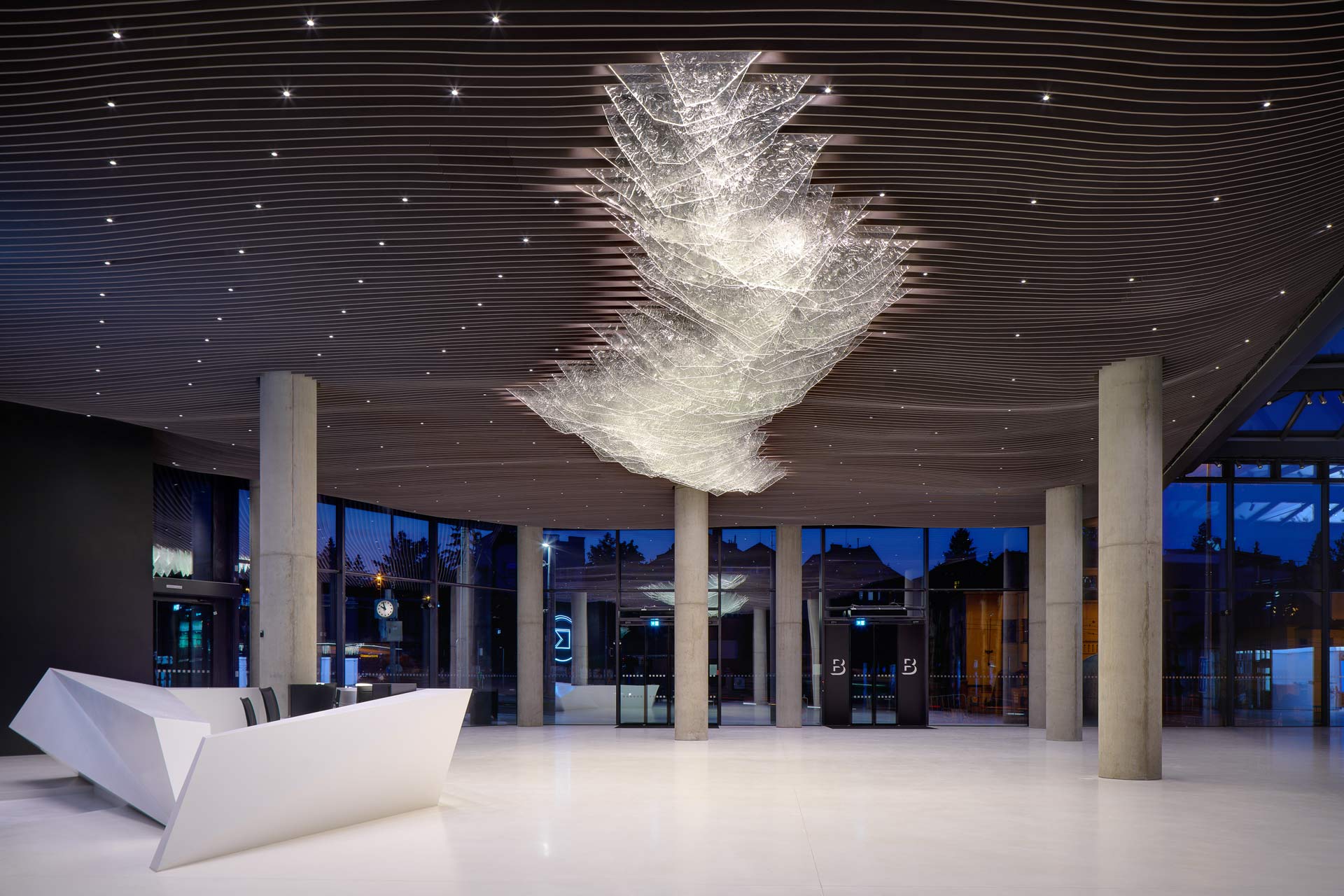 The gates of international trade fairs opened again last year, did Lasvit participate in any events?
Yes, we were finally able to show our pieces to the public and our clients again, for example at Milan Design Week, Cruise Ship Interiors Expo in Miami, where we won the award for Best Booth Design, as well as at Downtown Design in Dubai. At these events we showed our new design concepts A:Live and Fireborn alongside our collections, such as Cipher by Yabu Pushelberg or Spacey Table Lamp by Lukáš Novák. Cipher, for example, is very popular, and visitors to The Londoner can see them shine throughout the hotel.
What projects is Lasvit working on currently?
We enjoy working on projects with visionary owners who have meaningful stories to tell. Due to confidentiality, we can't mention projects that are currently under development, but we can mention a few that are about to be installed or have just been installed.
We are completing Jumeirah and Peninsula hotels in Istanbul. We're soon going to Four Seasons Riyadh, where they're going to install our artistic, abstract trees in the lobby of the Kingdom Tower. For St Regis Jakarta, we'll be rolling out an interactive dynamic installation synchronised with music. We recently installed a 27-metre-long dynamic installation at a luxury hotel project in Cyprus.
We are also involved in the renovation of Intercontinental Hong Kong, which will become a new Regent hotel. We have also completed the renovation of the Hong Kong Jockey Club. In Australia, we are working on the Queens Wharf Brisbane mega project, specifically the Star Casino and Star Hotel, and The Ritz-Carlton Melbourne.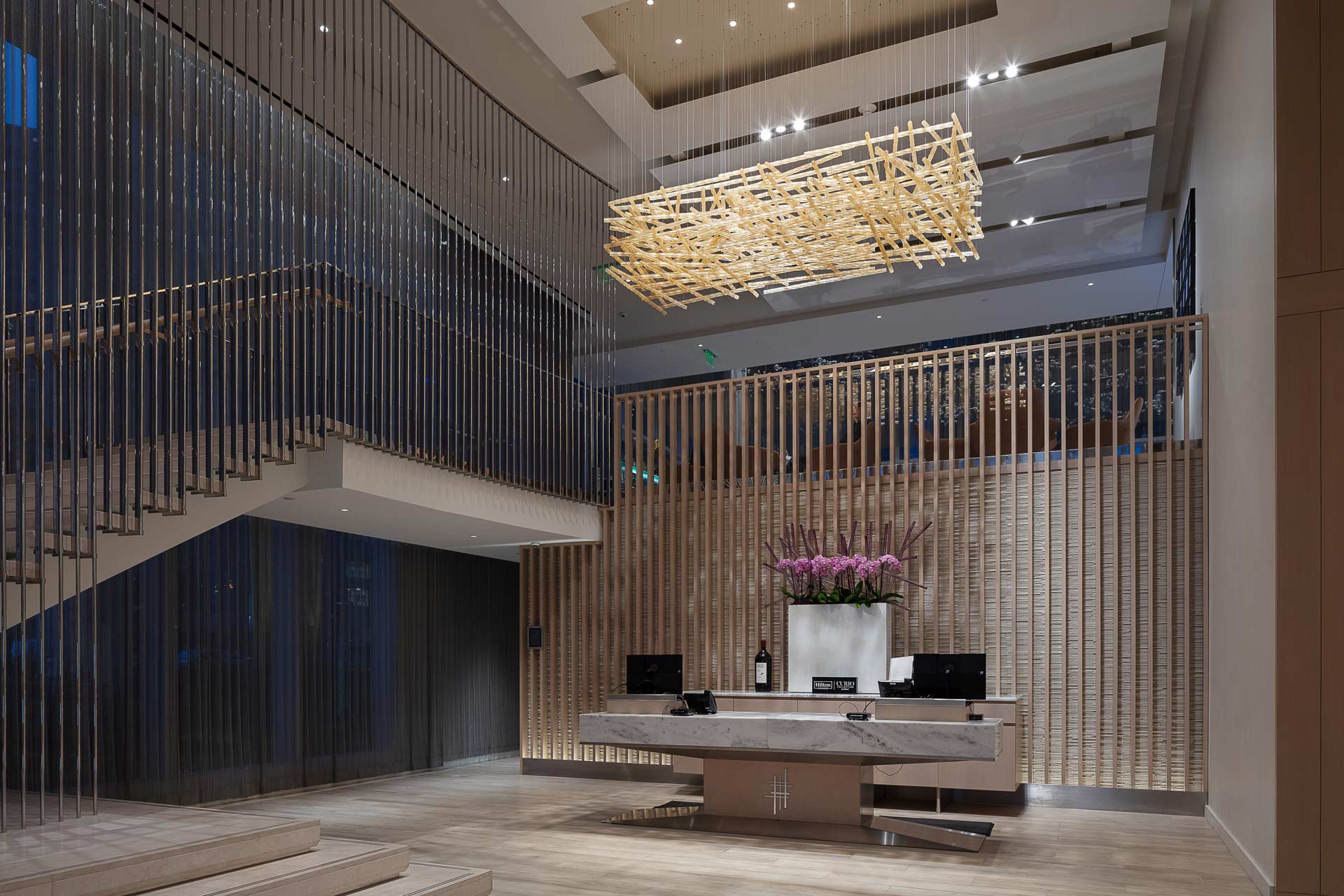 What is your vision for Lasvit over the next ten years?
We want to become the first Czech global new-luxury brand that will be loved all over the world. It's no longer just a case of making bespoke objects that look amazing in beautiful palaces and superyachts, where the wider public can't get to them. We also plan to create a Glass for Architecture division, which will have two parts – Lasvit Art Walls, an example being the Cartier Flagship Showroom in Geneva, and Lasvit Art Façades, a good example being our own HQ in Nový Bor. We will focus more on collections too. Through collections and site-specific artworks that are in public spaces or hotel, office, retail lobbies, we will make it possible for anyone to enjoy our art and become inspired by it. It's all about authenticity – something that's handmade, has a meaningful story behind it and is created by enthusiastic, inspired people. We would like to uplift everyone through our work.