A 19th-century church basement has been converted into The Smith Hotel, in downtown Kingston, Ontario.
Three years in the making, the BPE Group of Companies project saw the space formerly used by Queen Street United Church as a teaching space and more recently served as a fitness facility be transformed into 10 loft-style suites.
"Sustainability is a key part of everything we do, and we're proud to bring new life and new use to this 19th century heritage limestone building," comments Ben Pilon, owner of BPE Group of Companies.
After completing mobile check in, guests are greeted by an open-concept living space complete with a fully-equipped kitchen and loft bedroom, accompanied by in-unit features such as custom handmade furniture, flat screen smart TV, record player, and Marshall speakers.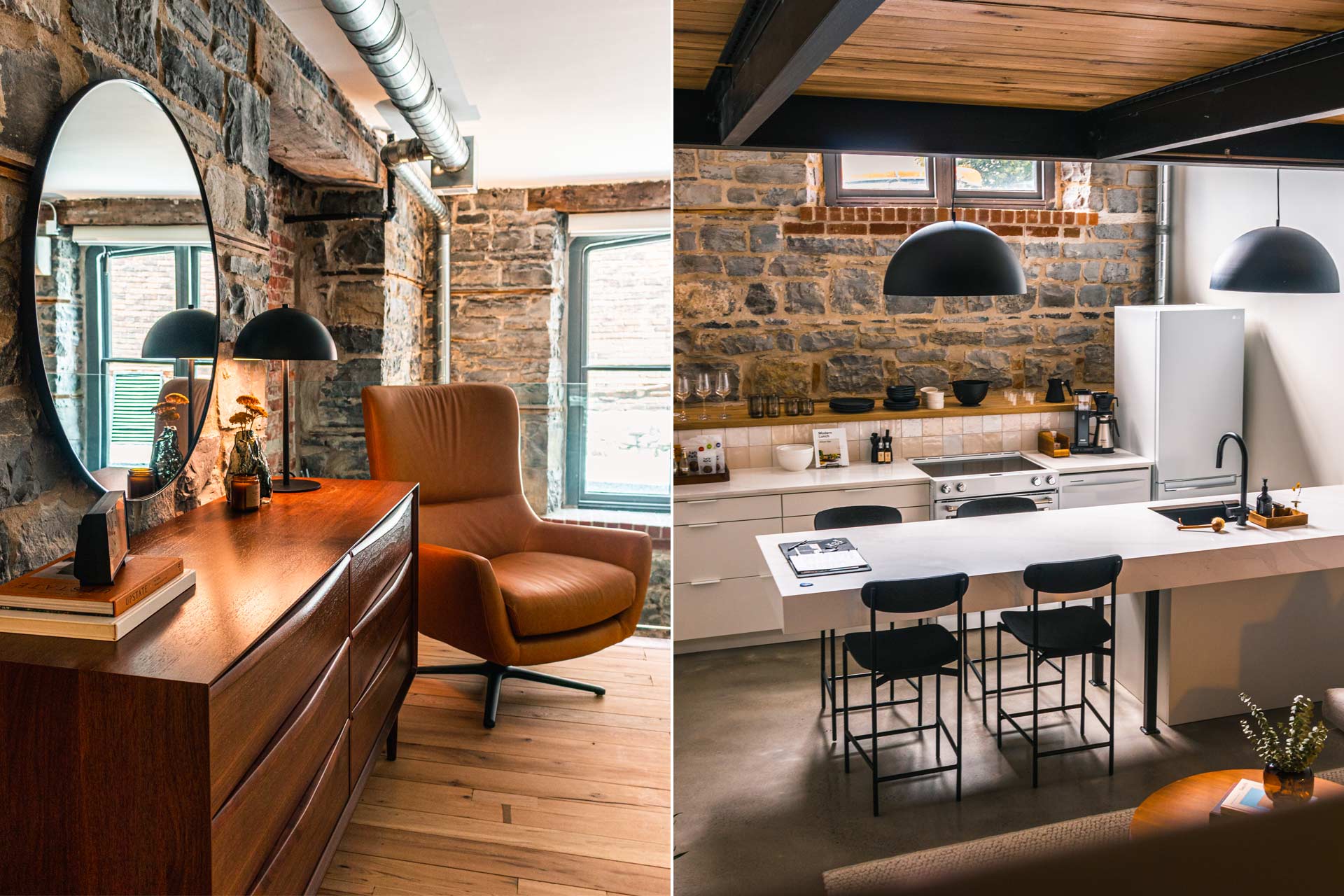 During the building conversion, special care was taken to ensure reuse of existing materials to capture the charm and history of the space. As such, industrial features are prevalent throughout, from exposed stone and metal beams to polished concrete floors.
"The renovation process started with our team taking the space back to the original limestone," explains the hotel team. "The rooms are centred around this feature, which is truly an iconic Kingston element. All the rooms also feature the original windows, which were stripped back and refinished. While it is not original to the church, all the wooden elements in the space, like the floors, stair treads, vanities and beds were constructed with reclaimed barn wood from the area."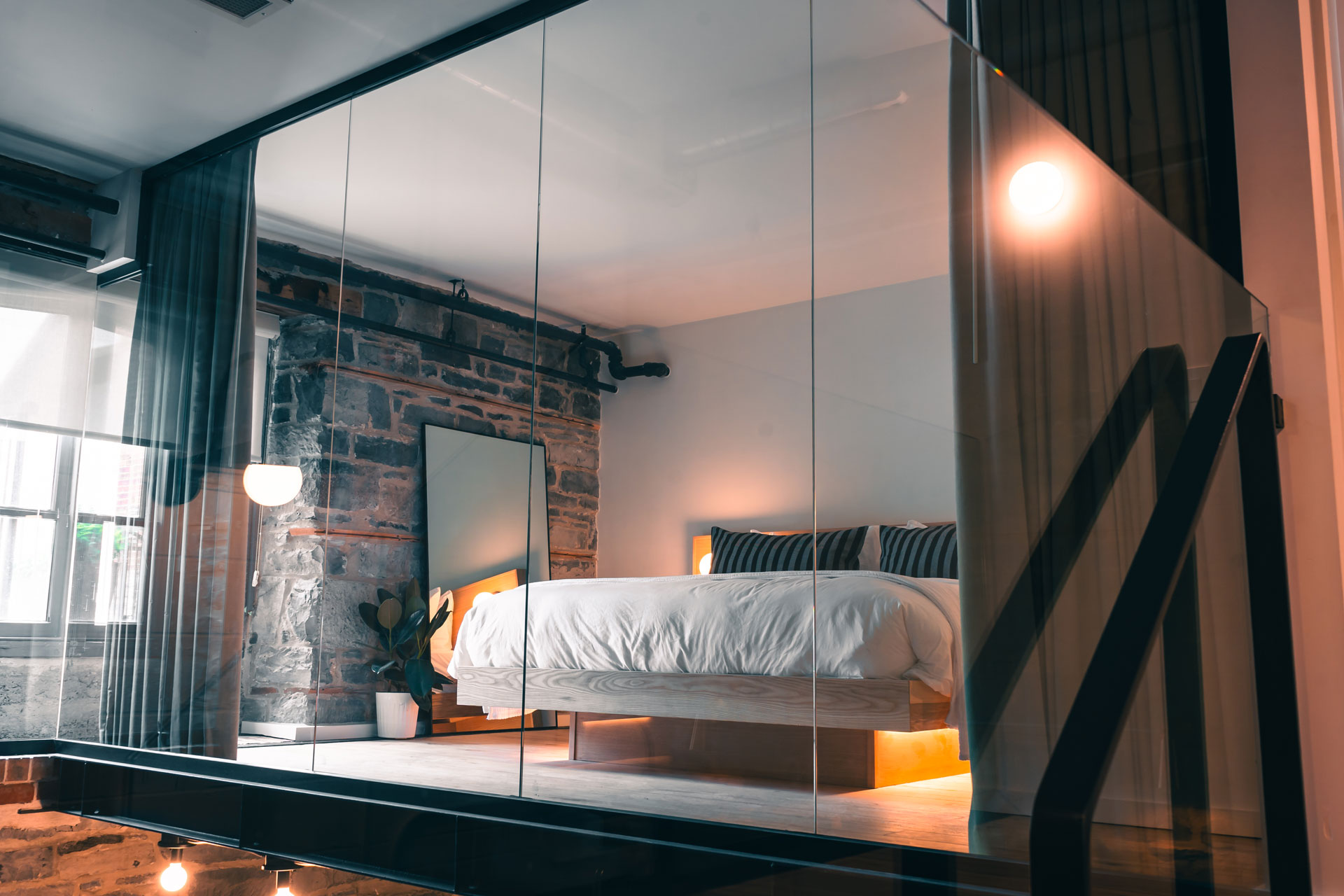 In support of local businesses, The Smith selected premium products from Canadian suppliers for guests to enjoy including Silk & Snow mattresses and Sangre De Fruta Toiletries.
"Right from the very conception, one of our priorities in creating The Smith was to work with local and Canadian businesses that had alignment with us in terms of quality and sustainability," reveals the team. "This guiding principle led us to establish a number of partnerships with incredible forward-thinking brands and makers in the country throughout the course of the project."
CREDITS
Featured image: Christopher Mitchell