French architecture studio AW2, led by Reda Amalou and Stéphanie Ledoux, has designed Wink Hotel Saigon Centre – Vietnam's first Wink-branded hotel situated in the heart of Ho Chi Minh City.
The 237-key property spanning 12 floors is part of the new Wink Brand, which is rolling out a series of hotels across Vietnam. The brand focuses on creating a balance between design forwardness, financial return and construction feasibility while being a fashionable urban destination.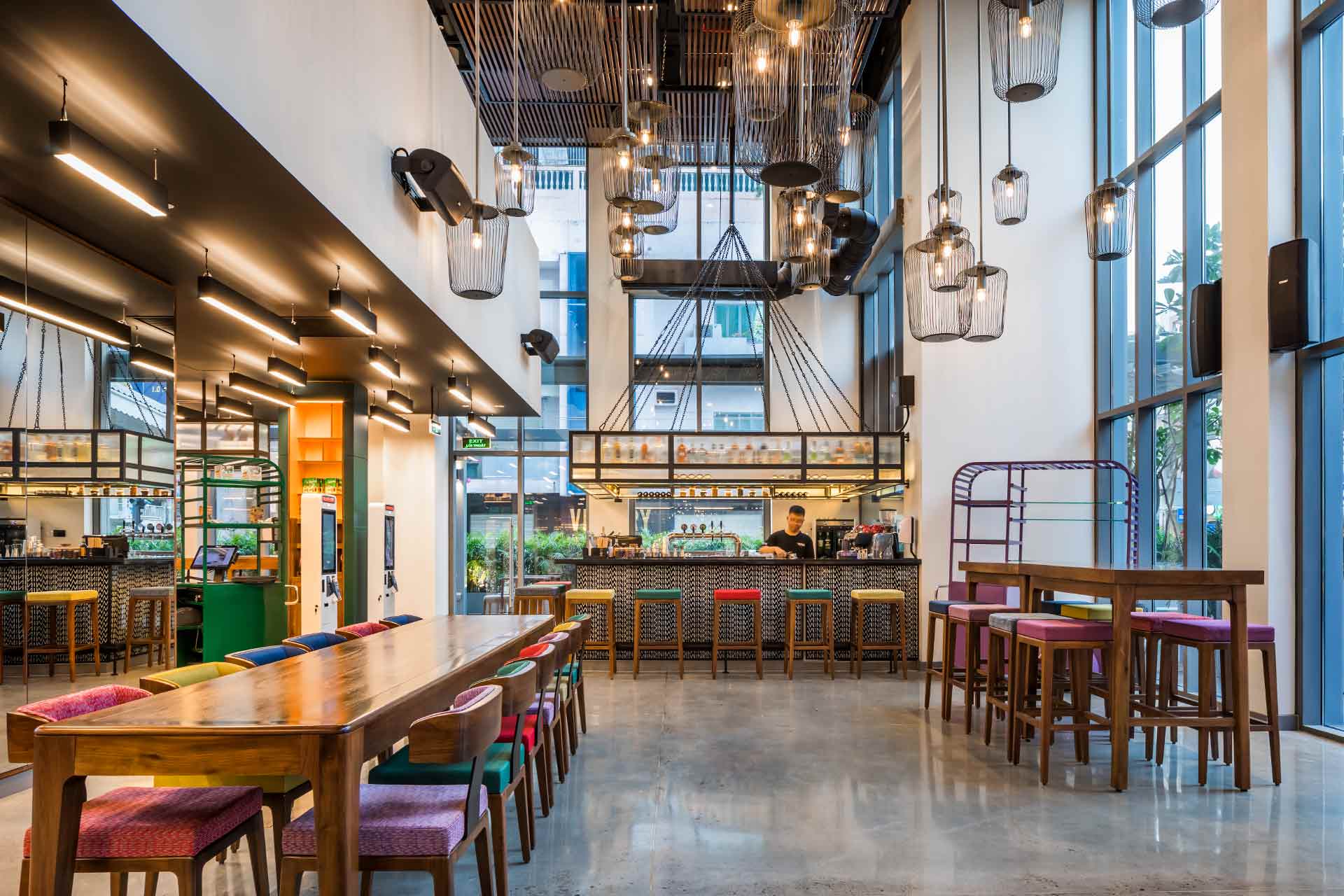 For the Wink brand, AW2 created a specific locally-inspired colour palette deployed throughout the hotel, from the bespoke sunshades on the façade down to the cushion fabrics. The bold and vibrant exterior design attracts attention from the outside, acting as a beacon for the wider neighbourhood.
The Wink Hotel incorporates blended spaces where accommodation, work and leisure co-exist. The interior design narrative is centred around creating a fun and dynamic environment, using furniture styles based on the street food culture such as food carts for the self-service food and beverage facilities and bicycles repurposed as table legs for the breakfast bars.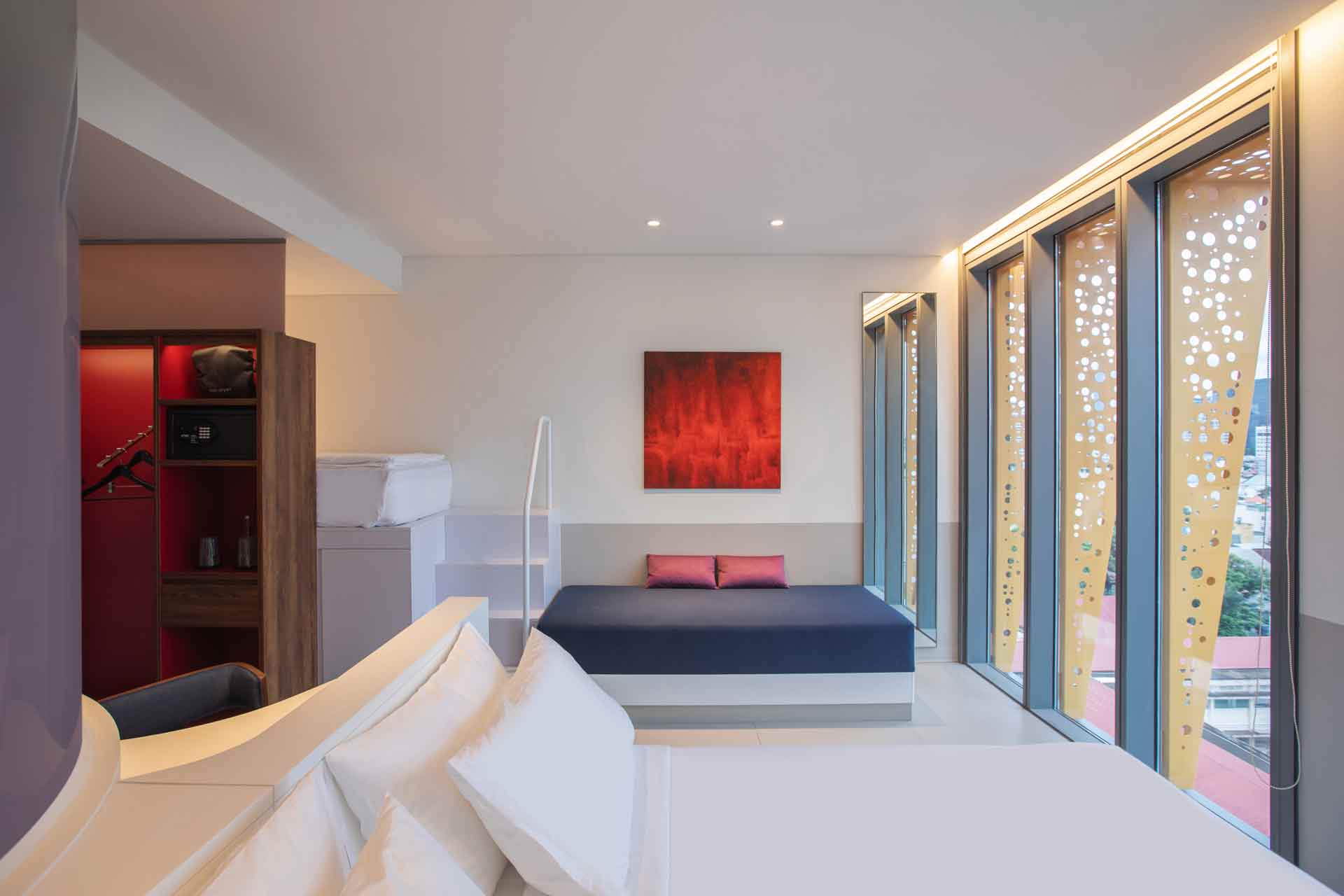 For the hotel guests, the bedrooms have been efficiently designed to be compact, with bespoke furniture that maximises space usage and with a strong brand identity throughout. With three different colour spectrum schemes (each made up of three key Wink-branded colours), the external sunshades act as an extension to the hotel interiors and reflect the colour themes found in each hotel bedroom.
Collaborative spaces are made to encourage visitors and the public to use the public spaces at their leisure. The shared spaces are divided into different flexible zones consisting of an entrance 'Wink Space' lobby, a lounge with integrated library and games area and F&B facilities which cater to all needs including the Wink Bar, 'grab and go' self-service, breakfast bar and dining areas.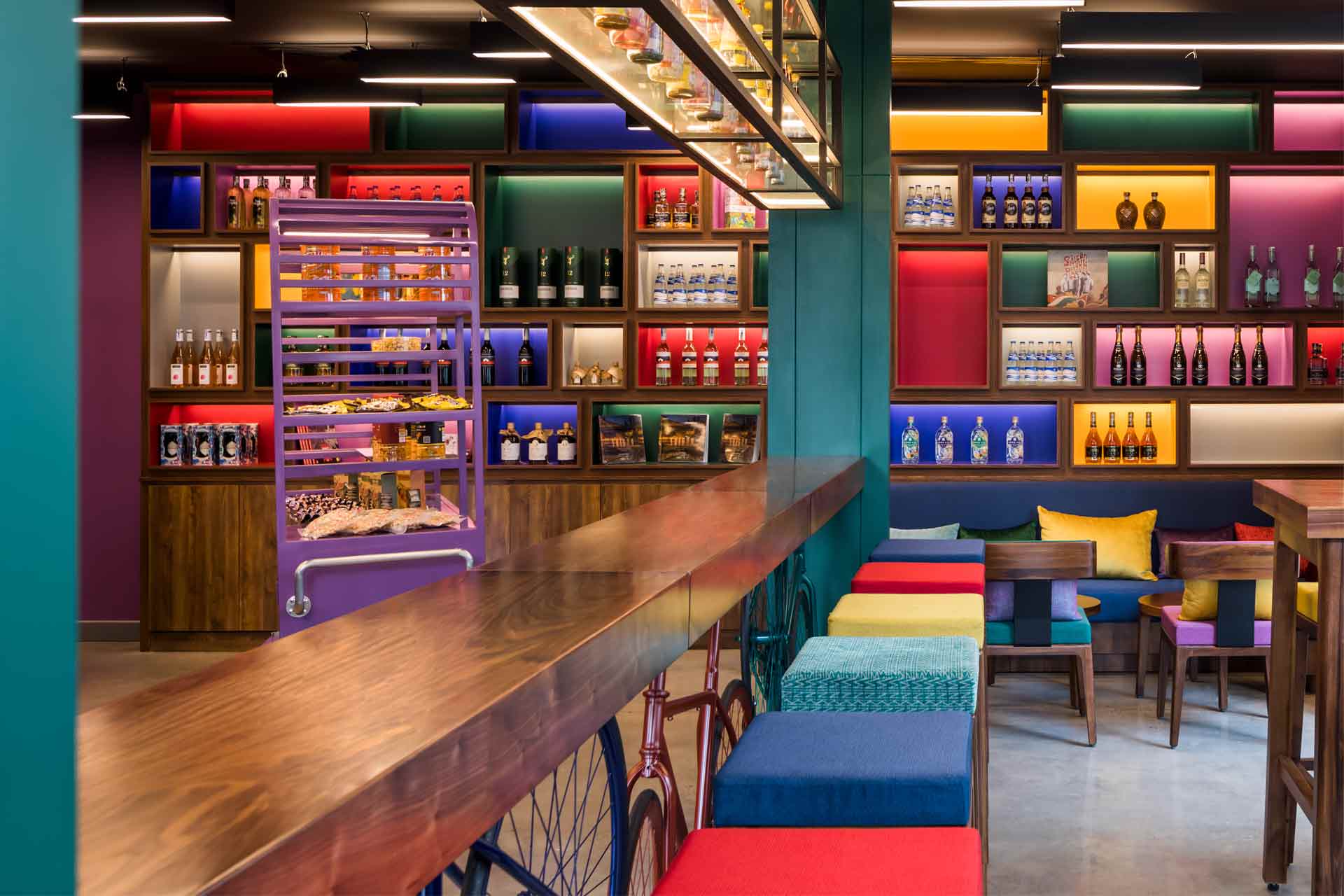 Reda Amalou & Stéphanie Ledoux, Partners, AW² comments: "The Wink Hotel Saigon Centre is designed for a fast-growing, fast-changing society that remains connected to local traditions while simultaneously embracing contemporary trends."
Wink Hotels has also announced a pipeline of 20 hotels within the next five years, including the AW²-designed Wink Hotel Danang Centre and Wink Hotel Hanoi West Lake which is expected to open in Q3, 2023. This property will also feature Wink Suites as well as a rooftop pool with panoramic views of Hanoi City.