LW Design Hong Kong has been appointed by Tradewinds Corporation to design Waldorf Astoria Kuala Lumpur, marking the brand's Malaysian debut.
Slated to open in 2024, the hotel will occupy the former Isana Hotel Kuala Lumpur, situated in the Bukit Bintang district.
The building will be transformed into an all-suite hotel with an an extensive rooftop courtyard-inspired presidential suite as well as eight restaurants and bars.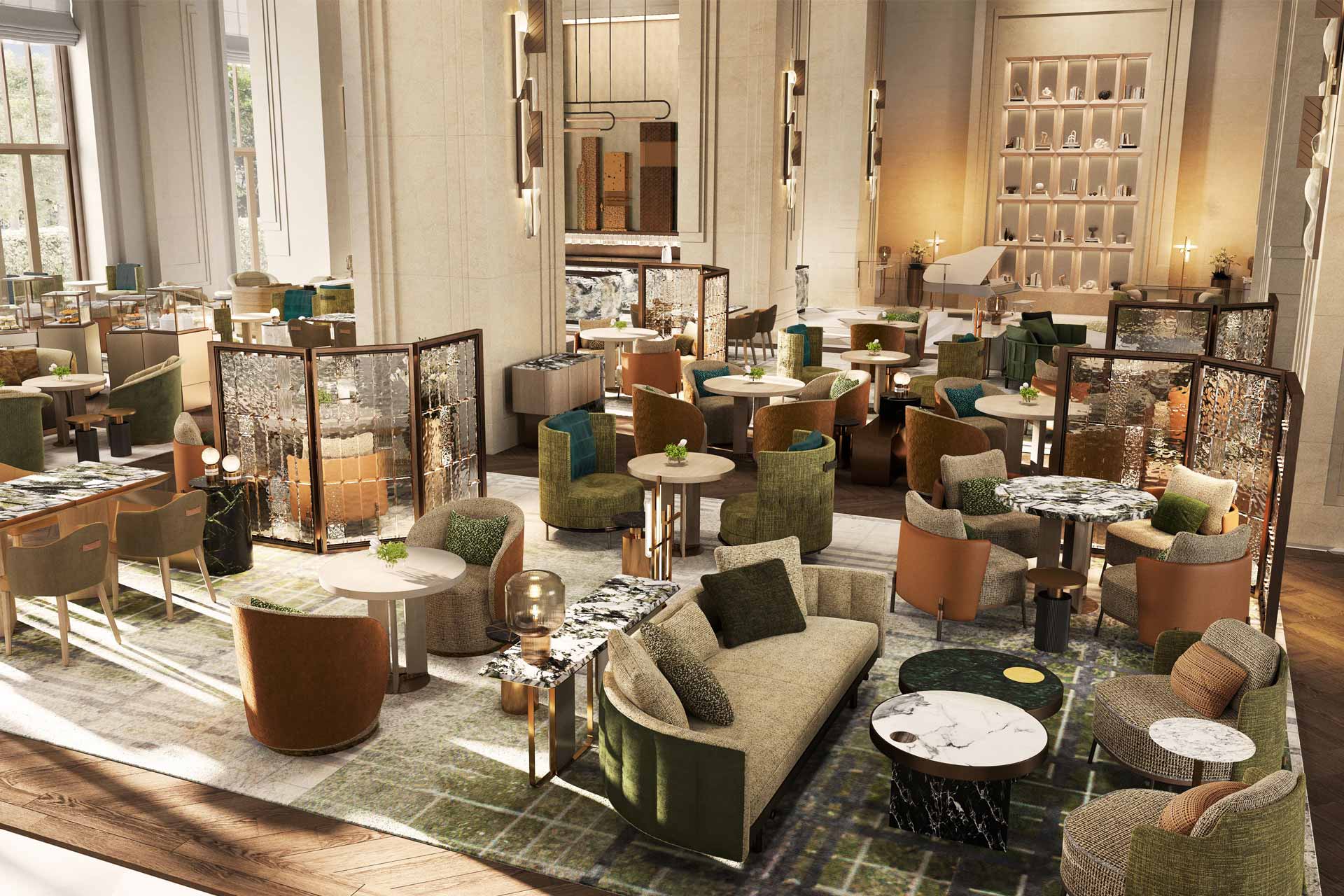 The new hotel will also house a private collection of Islamic artefacts throughout the property. The designers will be upgrading the entire hotel with the latest modern conveniences whilst retaining original features, including the brand's signature Peacock Alley and Meet Me Under The Clock timepiece in the lobby.
Grand architectural proportions and high ceilings in the public areas will offer sophistication to the interiors. LW Design weaves subtle references to the rich cultural traditions of Malaysia and Kuala Lumpur into the core of the building with a nod to the local heritage.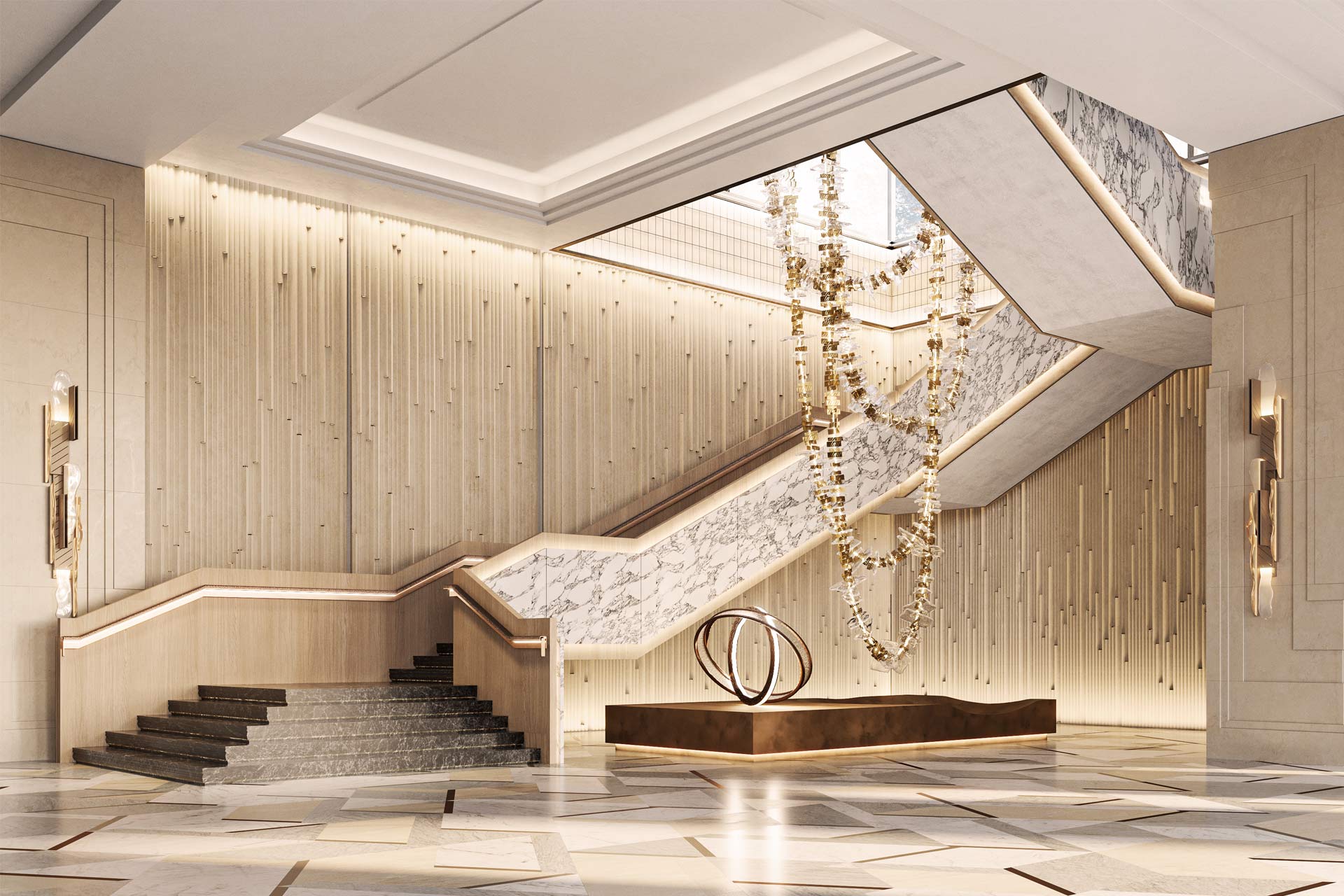 The lobby is a modern space with a neutral colour palette accentuated with warm hues and muted bronze features. The 14-layered portal in the reception area echoes the representation of unity in the Malaysian flag. The layers are patterns delivered from Kufic calligraphy, sacred Islamic geometry and Songket fabrics native to Malaysia.
Custom-designed décor and furnishings characterise the 279 suites that are at least 279m2. Green Verde Alpi marble-inspired accents and the use of textures, light and shadow add depth to the neutral colour palettes. The upholstered pivoting television wall makes the living room and bedroom feel connected.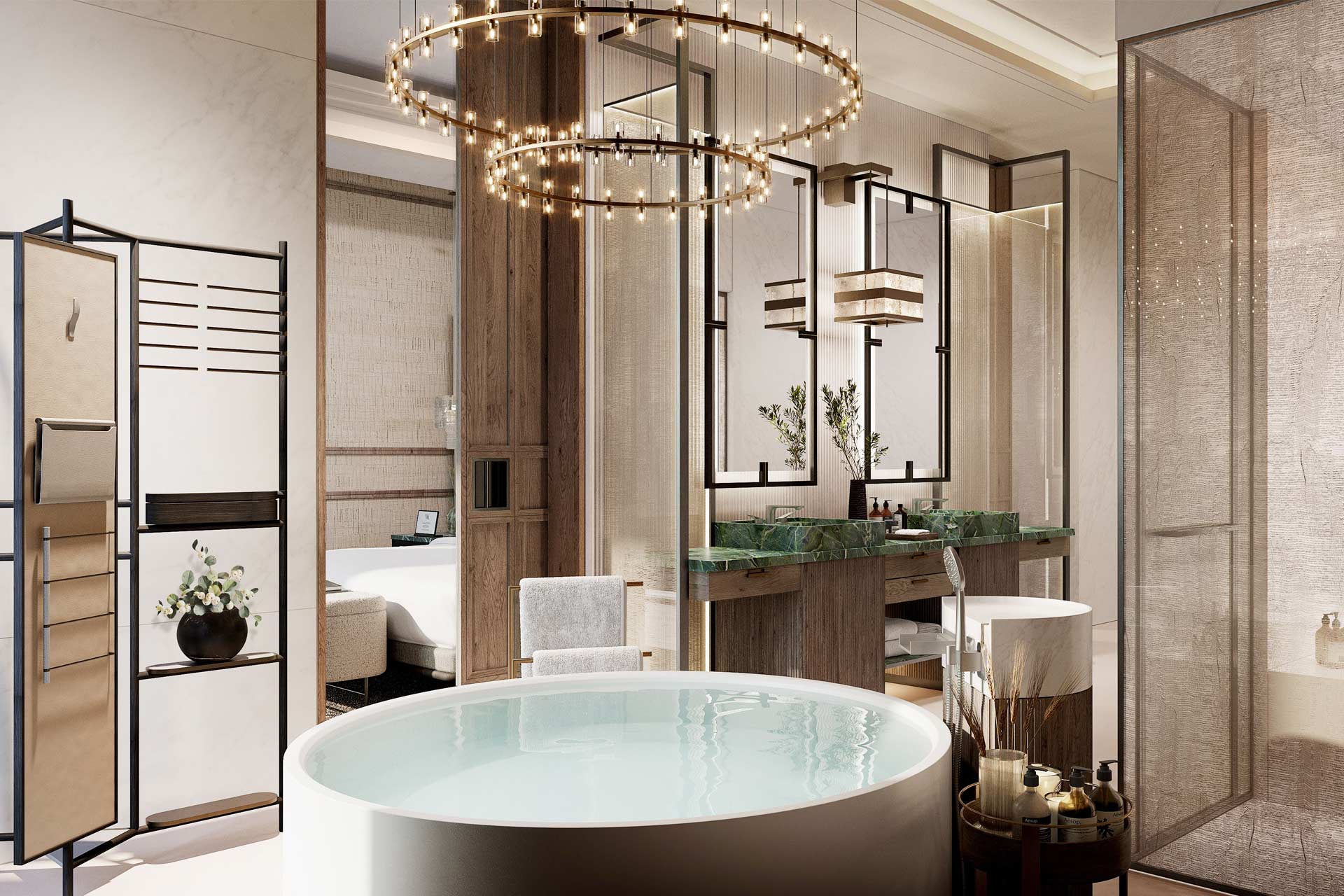 Crowning the hotel, the rooftop presidential suite boasts five-metre-high ceilings, up to five suites, an indoor courtyard, formal living and dining rooms and a relaxed family room with a breakfast bar. The suite is dressed in Carrara and Verde Alpi marble contrasted with woven and textured upholstery, locally sources wood and soft fabric finishes.
The Peacock Alley overlooks the courtyard-inspired terrace garden, which forms an oasis in the centre of the city. LW Design have collaborated with Preciosa for the signature Meet Me In The Lobby timepiece representing the beginning, the past and the present. The clock has elements from the astrolabe and a digital clock that tells various times from across the world.
The principal restaurant is a vast architectural space with detailed furniture, embossed tabletops and ceiling-mounted crystal lighting. The sage-green ceiling reflects an indoor-outdoor concept in the dining room. Intricate mashrabiya patterns are prominent throughout the space, highlighted with a feature graphic timber wall representing the Kuala Lumpur map. The chefs, trained by the royal household, serve delicate and exquisite global dishes.