Dubai-based design firm H2R Design has unveiled its first five-star interior design project for a luxury resort – Vida Beach Resort Umm Al Quwain. Situated along the Emirate's coastline, the 135-key hotel reflects the natural beauty of the region combined with neutral colours and artistic, design-led spaces to create a sleek yet relaxing atmosphere.
Guided by H2R's founders Hasan and Husain Roomi, the team worked in tandem with Emaar Hospitality Group to craft an upscale lifestyle resort for guests looking for a peaceful and memorable getaway. The first five-star resort in Umm Al Quwain, Vida Beach Resort features 135 rooms and suites, eight two-bedroom chalets located directly on the beach, an all-day eatery, a social rooftop bar, and an abundance of leisure spaces including an infinity pool, spa, and dedicated pet-friendly areas.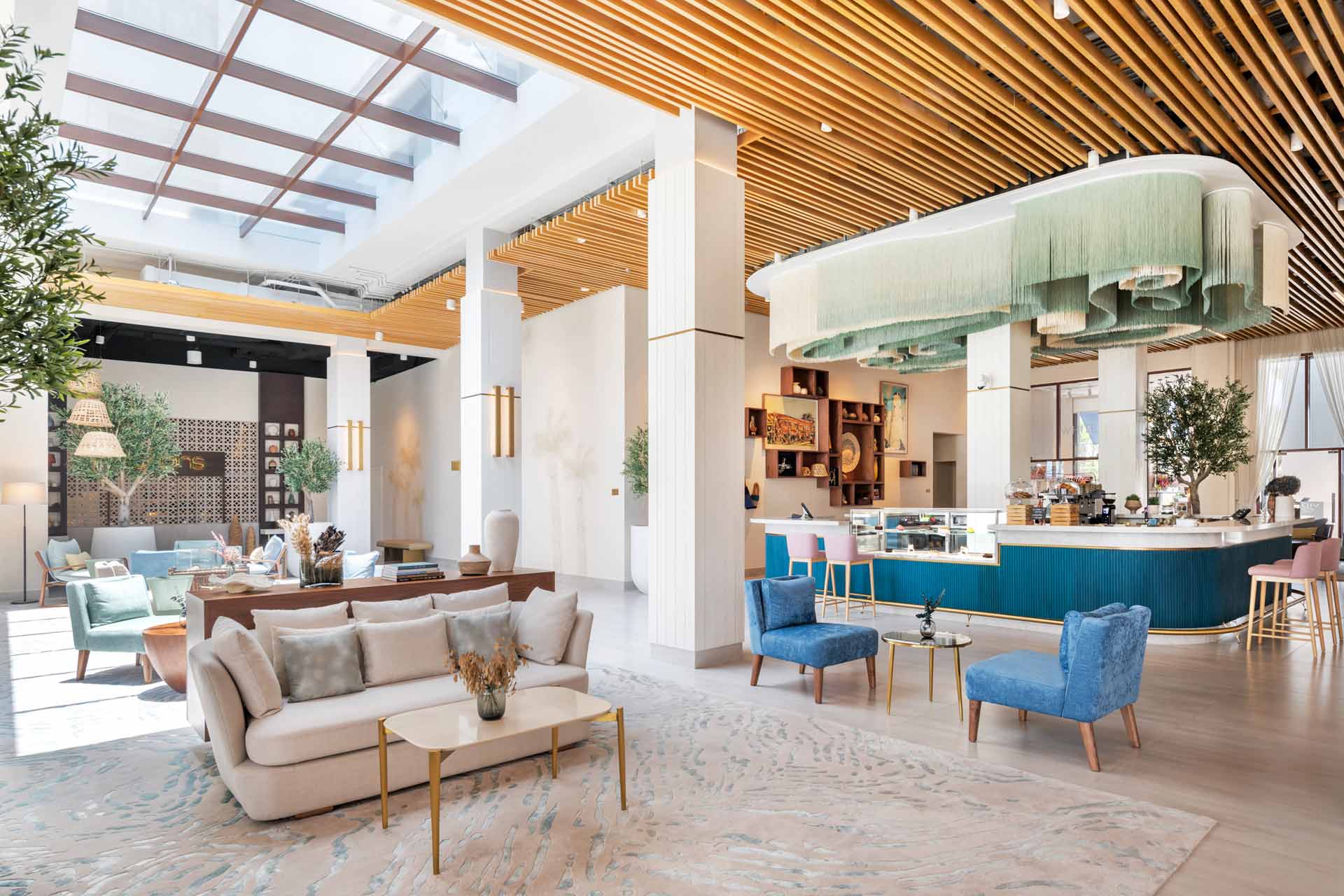 As the name suggests, Vida, meaning 'life' in Spanish, was the inspiration behind creating a stimulating atmosphere with socially responsible spaces throughout. In line with both the design firm and Vida's shared ethos, the H2R team strived to use sustainable materials where possible such as reconstituted stone in the joinery countertops and non-toxic paint on the walls and ceilings. The solid timber and wood veneers also used for the joinery and ceiling slats are all FSC (Forest Stewardship Council) certified timbers.
Stepping into the light-filled lobby, guests are greeted by a map of the UAE, pinpointing the location of Umm Al Quwain with a glow before embarking on a visual journey with the Heritage Wall – a curation of historical narrative about local culture. Coastal patterns and accents of blues and beige with touches of warm wood and hints of greenery can be found throughout the resort, representing the sea, sand and natural surroundings.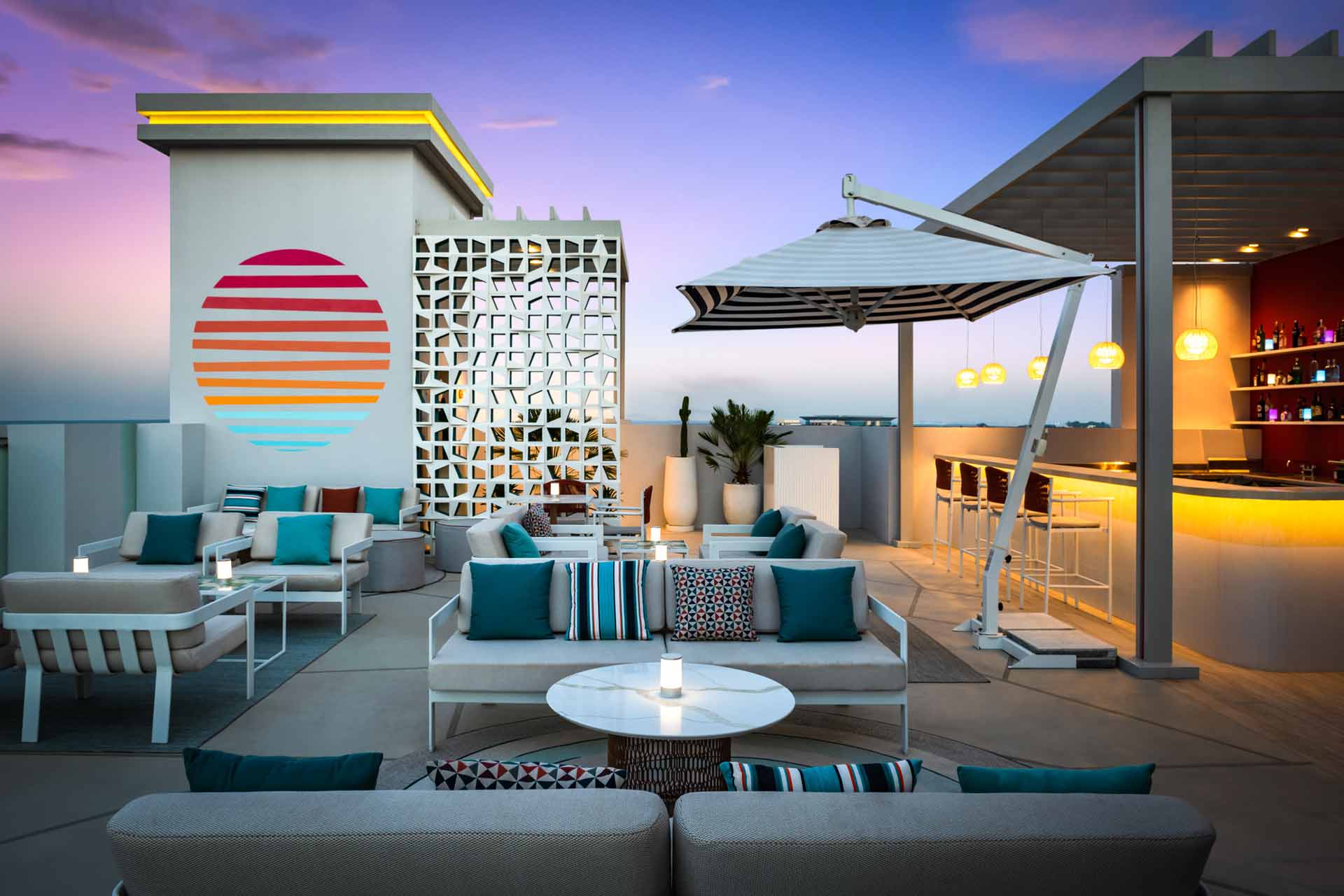 "As our first 5* resort project, we dove head-first into Vida's vision as well as the essence of the unique destination of Umm Al Quwain – an Emirate named after the 'Mother of Two Powers', land and sea," explains Husain Roomi, co-founder of H2R Design. "Our ambition was to provide an authentic connection for travellers to immerse themselves in local culture, recharge in a relaxing environment and engage with the welcoming interiors – something we are proud to have brought to life for Vida."
Hasan Roomi, co-founder of H2R Design, adds: "The transition into hotel interior design has allowed us to showcase the full breadth of multi-disciplinary services and we look forward to supporting the delivery of more creative and unique customised concepts like Vida Umm Al Quwain in the future."
Having made its mark creating spaces with significance, influence and soul, H2R's previous projects in the region include Al Alamein Hotel, Cassette, Two at Symphony, Rose Poudre, and Rove at the Park.