Inside the newly renovated La Tartane Saint-Tropez
A series of renovations at La Tartane Saint-Tropez have resulted in a property brimming with Southern French warmth and charm.
Refurbished last year by Notoire Agency, the design of the five-star hotel creates a space inspired by a quaint Provencale village. Within the hotel, located between Saint-Tropez and its famous beaches, 27 guestrooms and suites are situated across six small houses, nestled within a cocoon of greenery across the property. Each is named after actors and muses of the Café Society, including Ernest (Hemingway), Peggy (Guggenheim), Pablo (Picasso), Gabrielle (Chanel), Sara (Murphy) and Scott (Fitzgerald).
The property seeks to channel the energy of an authentic Southern French family home, with wooden benches, rattan chairs and headboards, travertine tables and embroidered textiles adding soft and charming touches across the site. A palette of gentle, sunny colours combined with the use of natural materials give the space a fresh and light feel.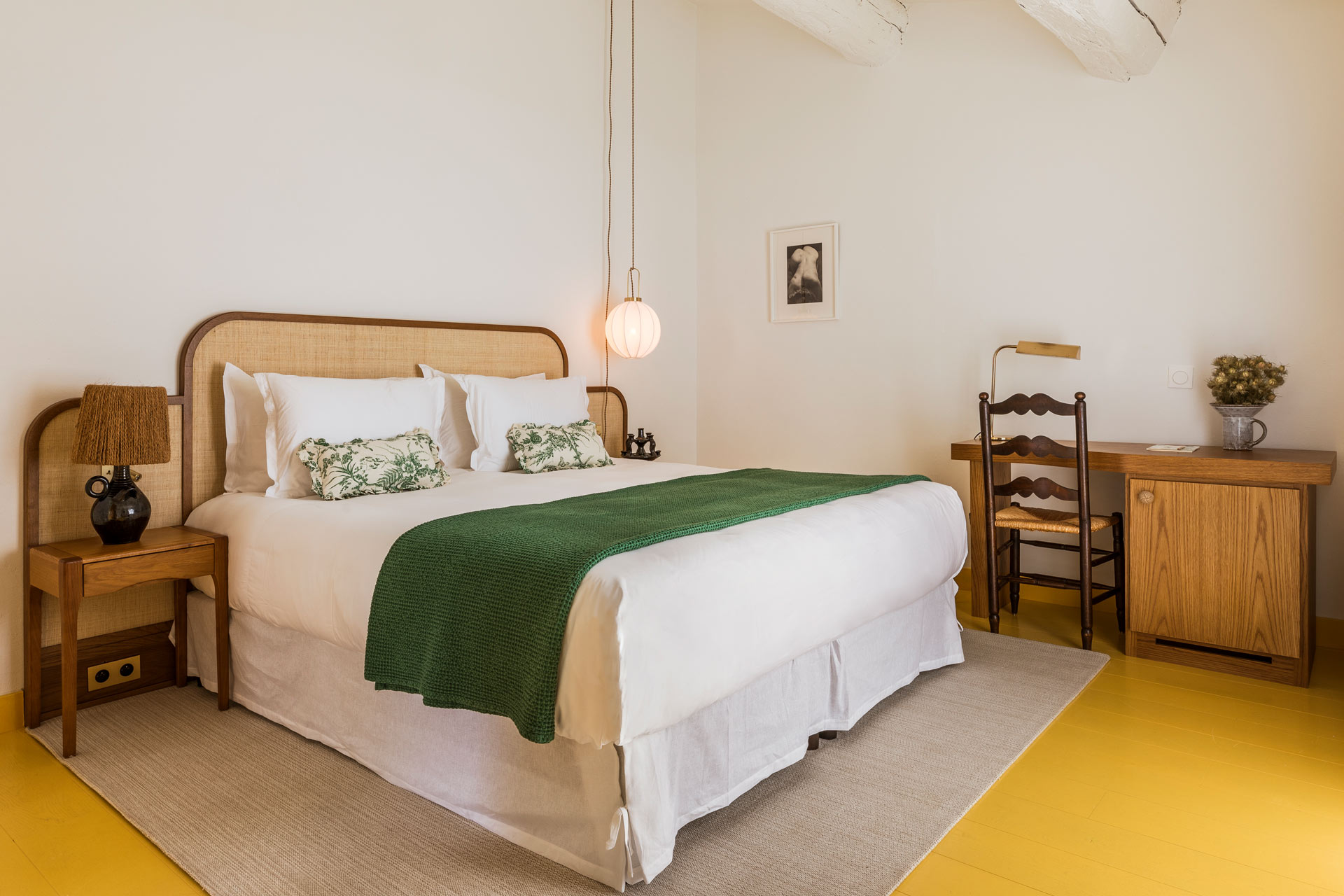 Stylised and painted drawings by Brazilian artist João Incerti complete the decorative work of Notoire Agency and generate a poetic dialogue from a range of stylistic inspirations across the site.
Located in the heart of La Tartane is the Saint Amour restaurant, set in a green and shady space to keep diners cool in hot summers. Through its design, the open-air venue seeks to evoke the French Riviera's refined seaside spirit of the 1920s and '30s. Also found on the hotel's grounds are a fruit garden and a swimming pool, accompanied by space for lounging and a poolside bar.
CREDITS
Images: Courtesy of ©RomainRicard2022