Kimpton Sylvan has opened in Atlanta's Buckhead district. Tucked away in a 1950s-era adaptive reuse building, the 217-room hotel features mid-century modern interiors by New York-based designers Goodrich.
Inspired by Atlanta's nickname of "the city in a forest" and the arboreal abundance in its own backyard – the name "Sylvan" derives from the Latin term "silva," meaning "forest" – the hotel fuses themes of trees, greenery and nature throughout, from the guestrooms to the living room lobby, F&B and meeting areas. The design team also looked to preserve the bones of the building and create a series of intimate spaces that were visually connected to one another but subtly shifted in identity as guests moved through them. In the lobby for instance, an oversized, curved fireplace wall is accented with glazed tile and stone, while natural light filters in through a wall of pastel-coloured stained glass to add a glow to its clean palette come afternoon.
The crown jewels of the property however are its three indoor and outdoor dining and drinking concepts: The Betty, Willow Bar and St. Julep. Helmed by by Executive Chef Brandon Chavannes, The Betty offers 175 covers across its interior dining room, bar and 1,100ft2 outdoor patio, channelling an old-Hollywood atmosphere that nods to mid-century supper clubs but with a modern twist. On the menu are seasonally rotating dishes such as wagyu beef cheek stroganoff with black pepper gnocchi; linguine and Georgia clams with uni, chilli and garlic; and whole salt crusted fish for two with artichoke and truffle. Willow Bar, an outdoor garden venue, and St Julep, a rooftop bar and restaurant offering views of Buckhead, will both open later this spring.
As they move through the F&B spaces, guests will find that each has its own personality: The Betty is dark and moody with a charming nostalgia; Willow Bar transports visitors through meandering pathways to a garden appointed with bespoke vintage furniture and tucked-away spaces that can be made private or communal; and St. Julep accentuates a combination of colour and pattern with eclectic furnishings. The hotel is also home to an art collection curated in partnership with Atlanta-based art consulting firm Soho Myriad, which ranges from period pieces to contemporary works by local and international artists.
Guestrooms are en vogue too, designed with simple lines, intriguing textures and modern-day comforts like apothecary bath potions, Frette linens and skyline or garden views. Amenities include in-room yoga mats, morning tea and coffee service, same-day dry cleaning and laundry, Bluetooth speakers and daily newspapers delivered electronically, while there's also a fitness centre, Cruiser bikes and comforts for guest's pets.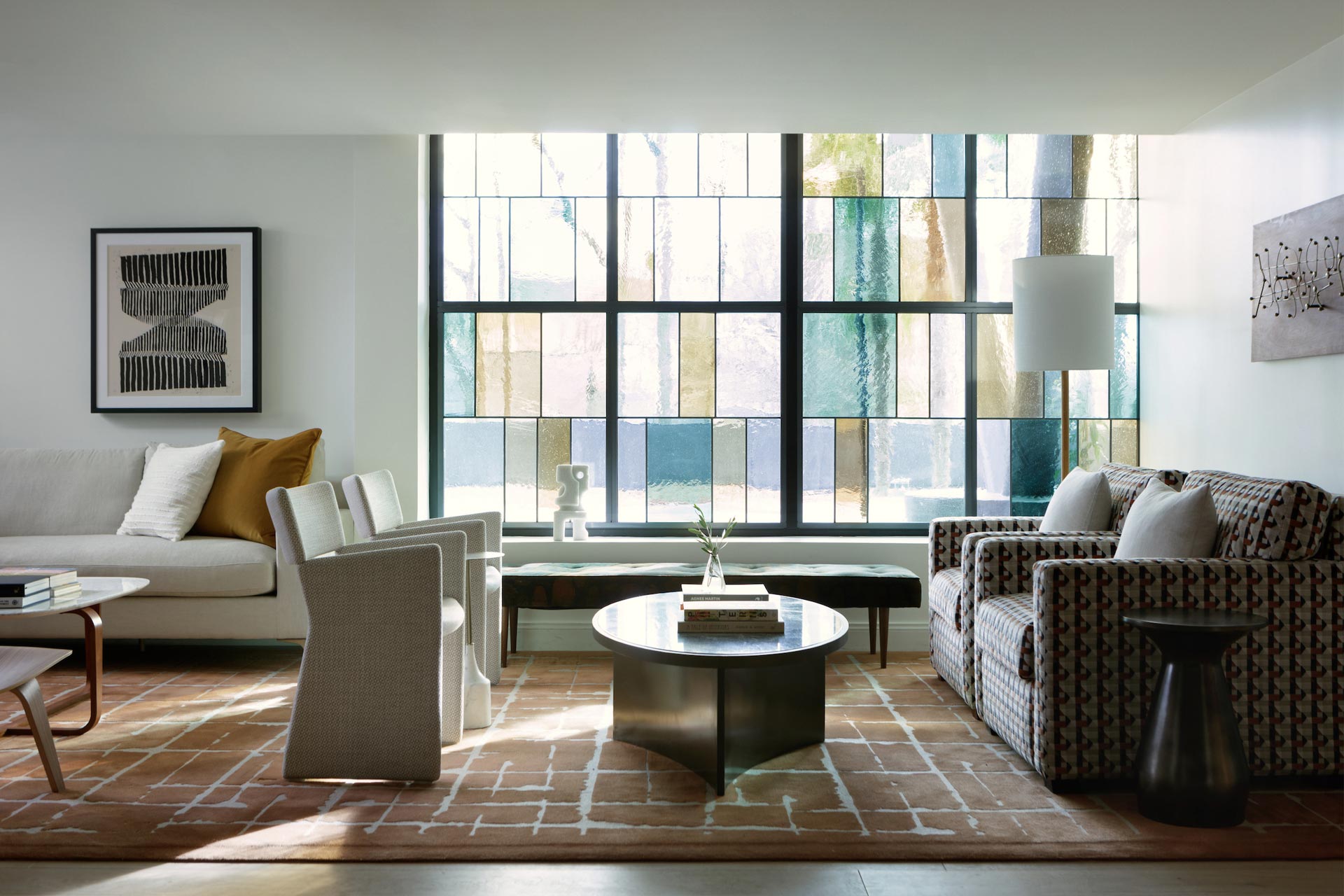 For those interested in a little extra space, the Magnolia Hospitality Suite can host gatherings of up to 50 people amid a living room featuring stylish furnishings and modern technology, a dining table for ten, and a guestroom equipped with a queen-sized Murphy bed. There's also a poolside patio for open-air festivities.
Rounding out the offer is over 4,000ft2 of meeting and event spaces, each of which is named after a tree or flower found in Buckhead. The 1,900ft2 Camellia Ballroom accommodates groups of up to 225 reception-style or 125 banquet-style, while two smaller meeting rooms – the Dogwood, with a capacity of 14 people, and the Gingko, which can hold between 25 and 70 – are suited to board meetings, private dinners and receptions.
CREDITS
Photography: © Cris Molina