MMNK transforms two Norman mansions in Deauville, France
Paris and Zurich-based architecture studio MMNK has transformed two former Norman mansions in the resort city of Deauville into a boutique hotel with 14 rooms, a breakfast room and lounge.
Striving to preserve its charm and character while creating a contemporary atmosphere that combines comfort, warmth and intimacy, the firm's leitmotif was to work with the existing to highlight its intrinsic qualities while succeeding in creating unity between the two buildings. As such, the facades of both houses were protected and form a privileged setting to host the hotel.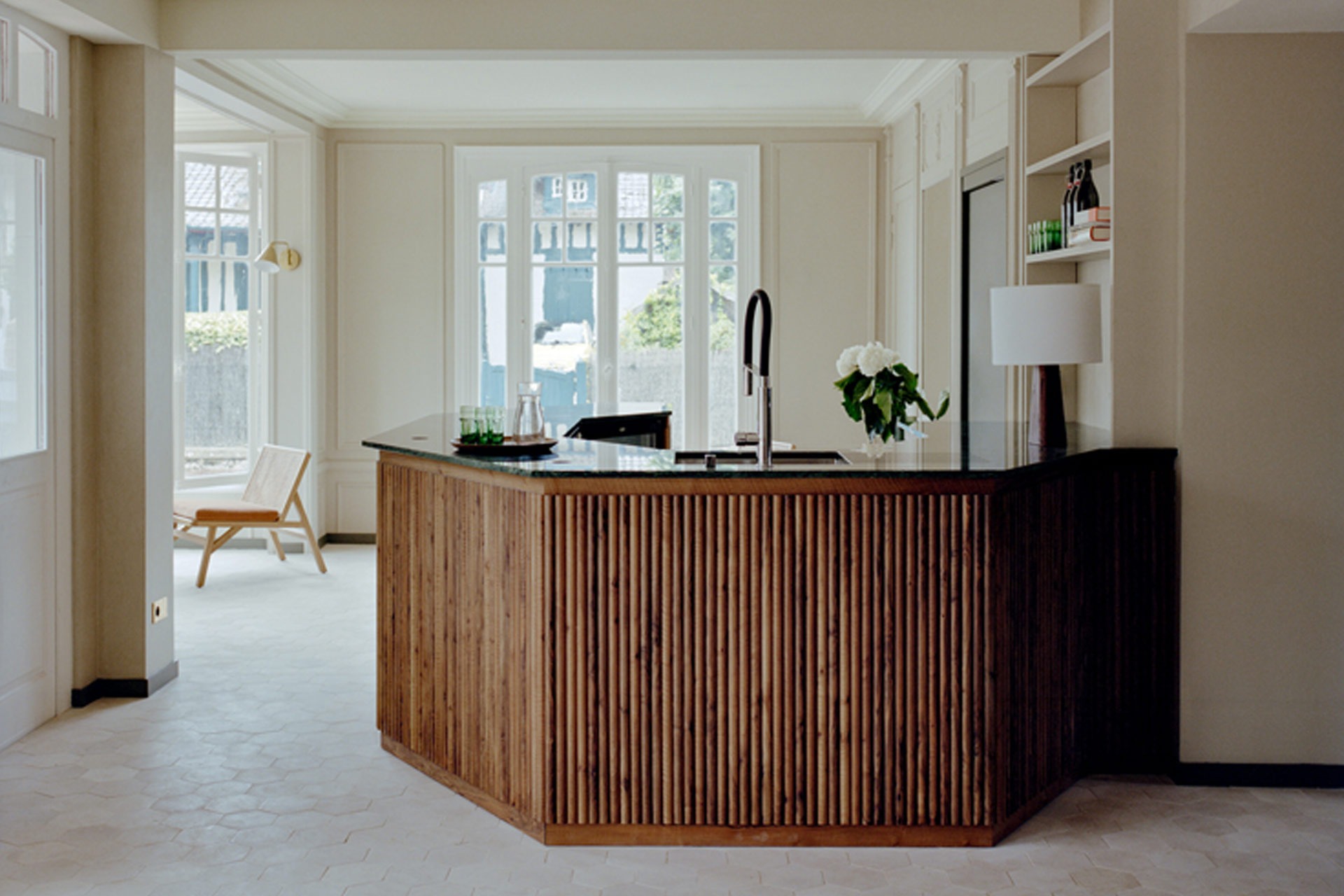 The architects also endeavoured to conceive a warm atmosphere that reflects the vernacular architecture of the territory by working with local materials and craftsmen while finding architectural solutions in line with the climate and Norman way of life. The materials as a result are simple and natural: limestones on the floor of the common areas, old wooden floors restored to bring warmth to the rooms, and paintings with natural pigments play with light.
The hotel itself has been designed as a house: a place to greet the traveller and let them stop for a moment by offering them a place to slow down. It is a friendly place conducive to exchanges, thanks in particular to its bar, which also welcomes the public.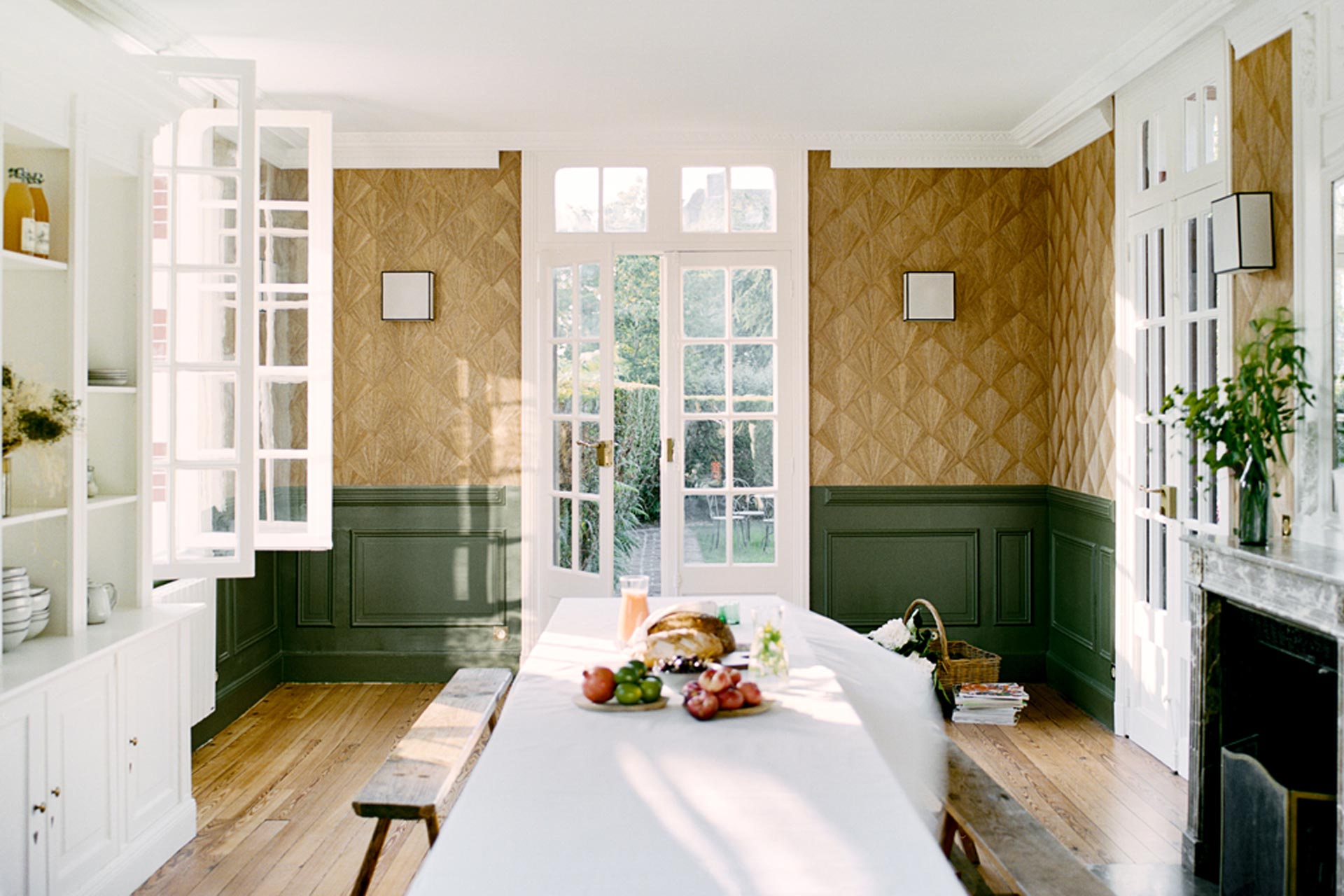 The residence meanwhile opens its doors to a large common space that extends to a new garden. The coffee lounge, in the continuity of the entrance, is bathed in warm light that filters through the large bow windows overlooking the garden and features a series of alcoves. The adjoining breakfast room, whose walls are covered with a wooden inlay, offers a more intimate alternative to accommodate a large table.
Access to the rooms is via the wooden staircase located in the entrance or through the garden. The spaces are sober, monochrome and warm, opening onto bathrooms in the same tones but more Baroque, which introduces a touch of originality and depth.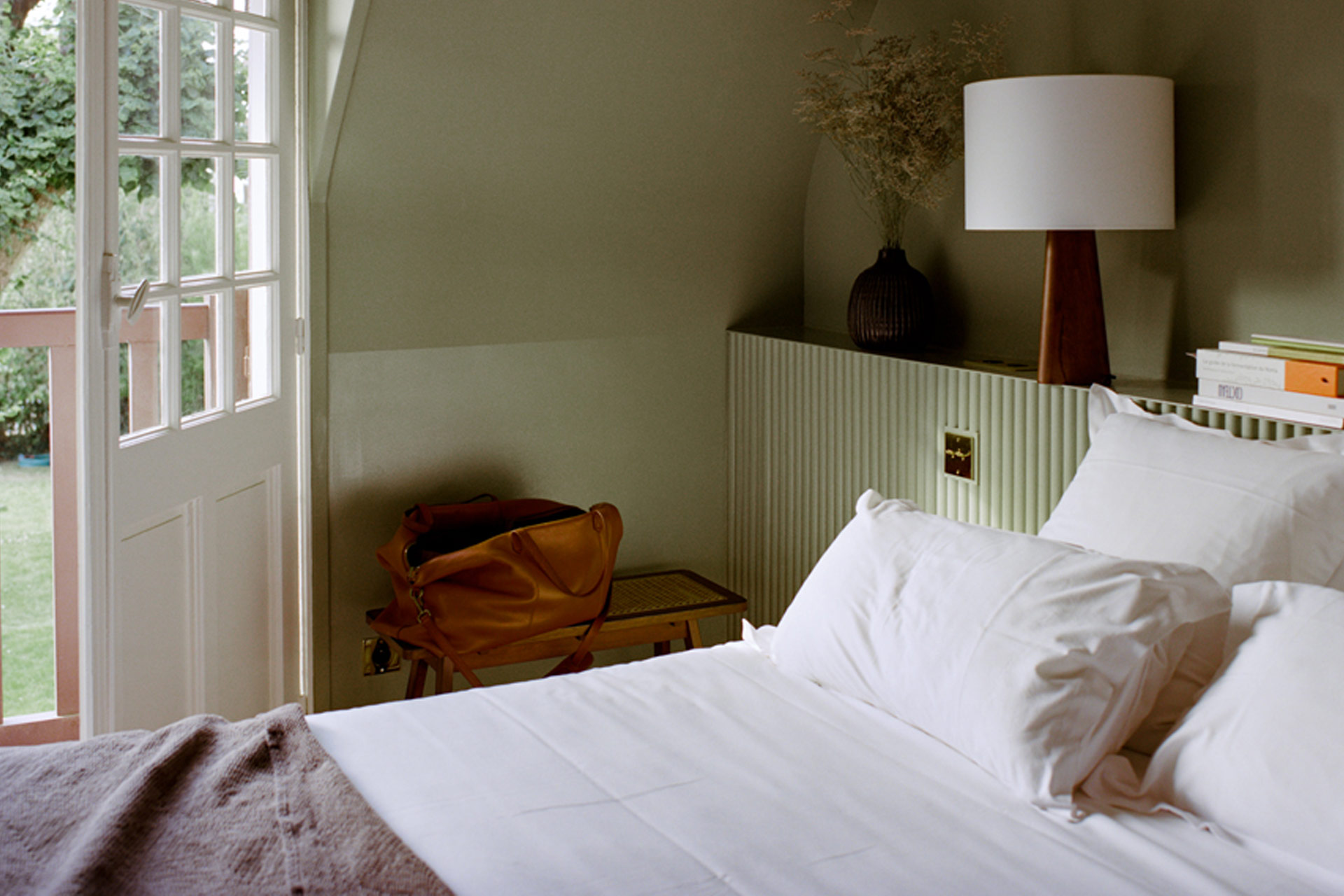 CREDITS
Photography: © Christophe Coënon