Six Senses Residences to make London debut in 2023
The Whiteley and Six Senses have revealed that the new Six Senses residences within West London's reimagined Whiteleys department store will open next year. The 14 one- and two-bedroom homes will be located next to the upcoming Six Senses London hotel, set to mark the brand's first and flagship property in the UK.
Designing to the brand's signature style and standards, AvroKO has created the residences as an extension of the hotel experience, combining minimalist yet homely parquet wooden flooring with lush planting and modern finishes. Homeowners can place their residence into the hotel inventory for up to 90 days a year, offsetting costs and generating income, earning 60% of the net revenue created from the hotel use.
As a practical and convenient offering for owners, each residence is also fully furnished with contemporary pieces. Secure storage is available for all personal items while renting the residences, with nightly or short-term rentals managed by the Six Senses London team.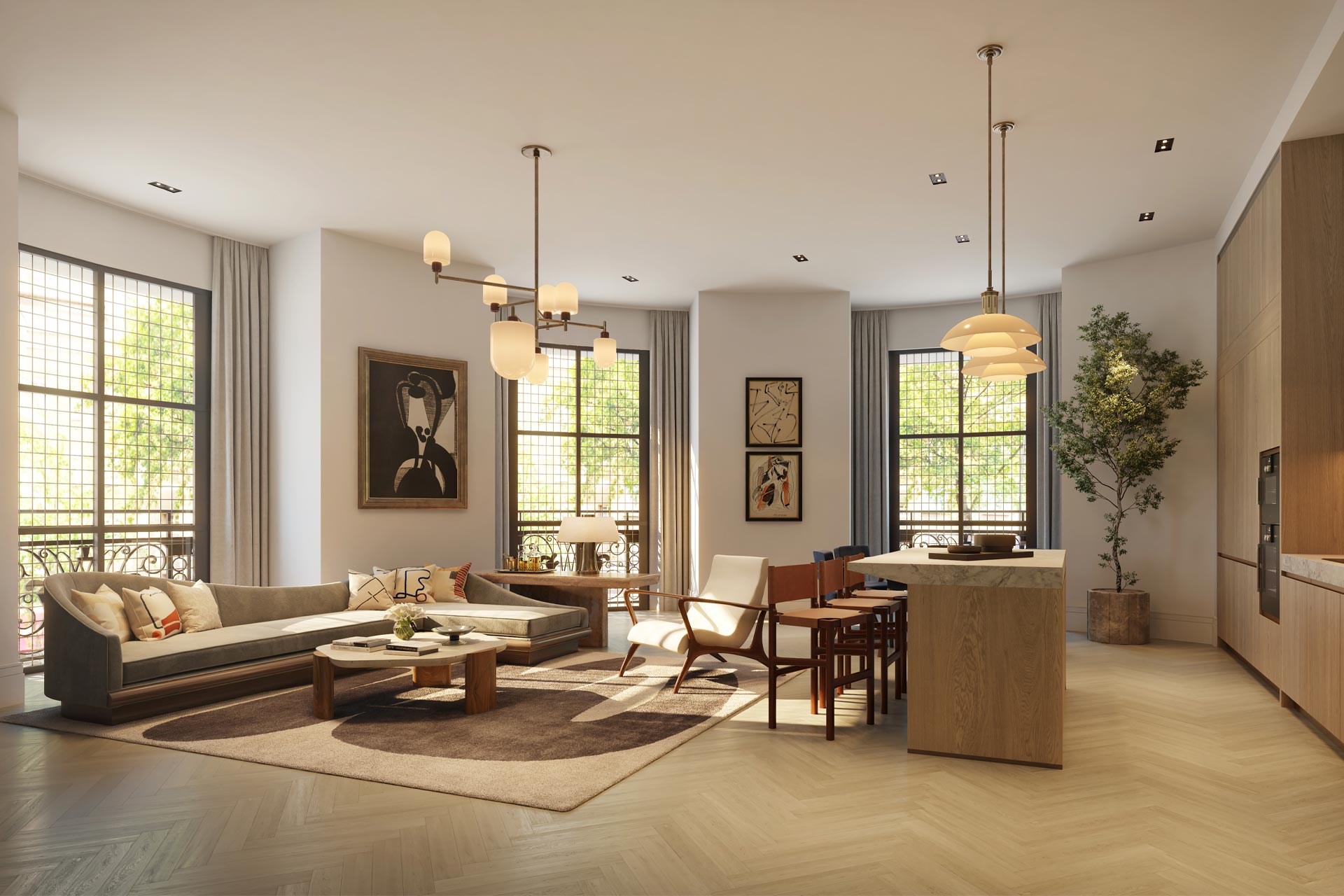 Residents will also receive full access to Six Senses Place, a new members' club blending wellness and community with sustainability. Designed to encourage reflection, growth and reconnection, Six Senses Place comprises wellness rooms, meeting spaces and a restaurant, offering a range of local, organic and sustainably-sourced dishes and drinks, as well as a programme of events.
Other amenities on offer to residents include a fitness studio, indoor Padel court and 20m indoor swimming pool, together with a steam room, sauna and Six Senses Spa. There will also be a 24-hour concierge, housekeeping and childcare services.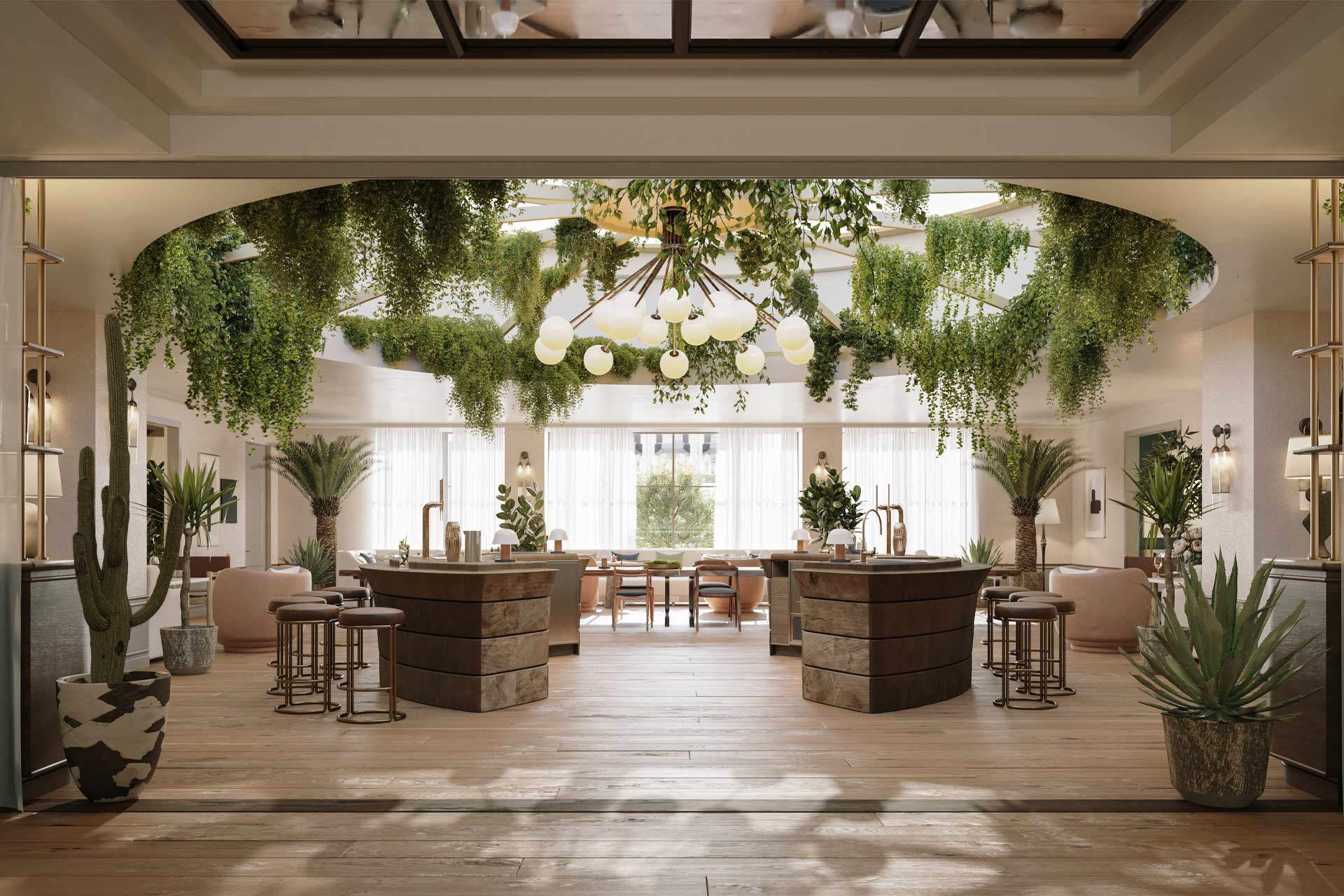 Slated for completion in late 2023, Six Senses forms part of a wider transformation of the former Whiteleys department store. Developed by MARK, CC Land and Finchatton, and designed by Foster + Partners, The Whiteley occupies over 1.1millionft2, bringing together luxury residences with destination shopping, dining and fitness. Retaining and restoring the building's entire frontage and landmark dome, the hotel and residences will be located at the Westbourne Grove end of the scheme, incorporating modern architecture within the heritage structure.
The major restoration and refurbishment of The Whiteley will become the cornerstone of Queensway and a centrepiece for the area's regeneration. Over £3 billion of collective landowner investment is set to transform the street over the coming years through a new retail strategy, significant public realm improvements and regreening, and a new entrance to Hyde Park.