Stonehill Taylor revamps Pasadena Hotel
New York City-based interior design firm Stonehill Taylor has transformed the lobby, courtyard and pool deck of Pasadena Hotel & Pool in downtown Pasadena.
Located at the intersection of Colorado Boulevard and Lake Avenue, the property – originally opened as the Hotel Constance in 1926 – has been revamped with new branding that marries the building's 1920s ethos and the Spanish influences in Southern California. Inspired by vintage tile patterns found in the original courtyard fountain, custom patterns and an emblem mingle with a retro diver graphic in the brand suite.
To modernise the space while recognising its past, the design team kept the coffered ceiling and restored the original terracotta flooring to highlight the property's distinctive history. An eclectic mix of furnishings from flea markets such as the Round Top Antiques Show in Texas, Rose Bowl Flea Market in Pasadena, and Big Daddy's Antiques in Los Angeles were given new life with fresh upholstery.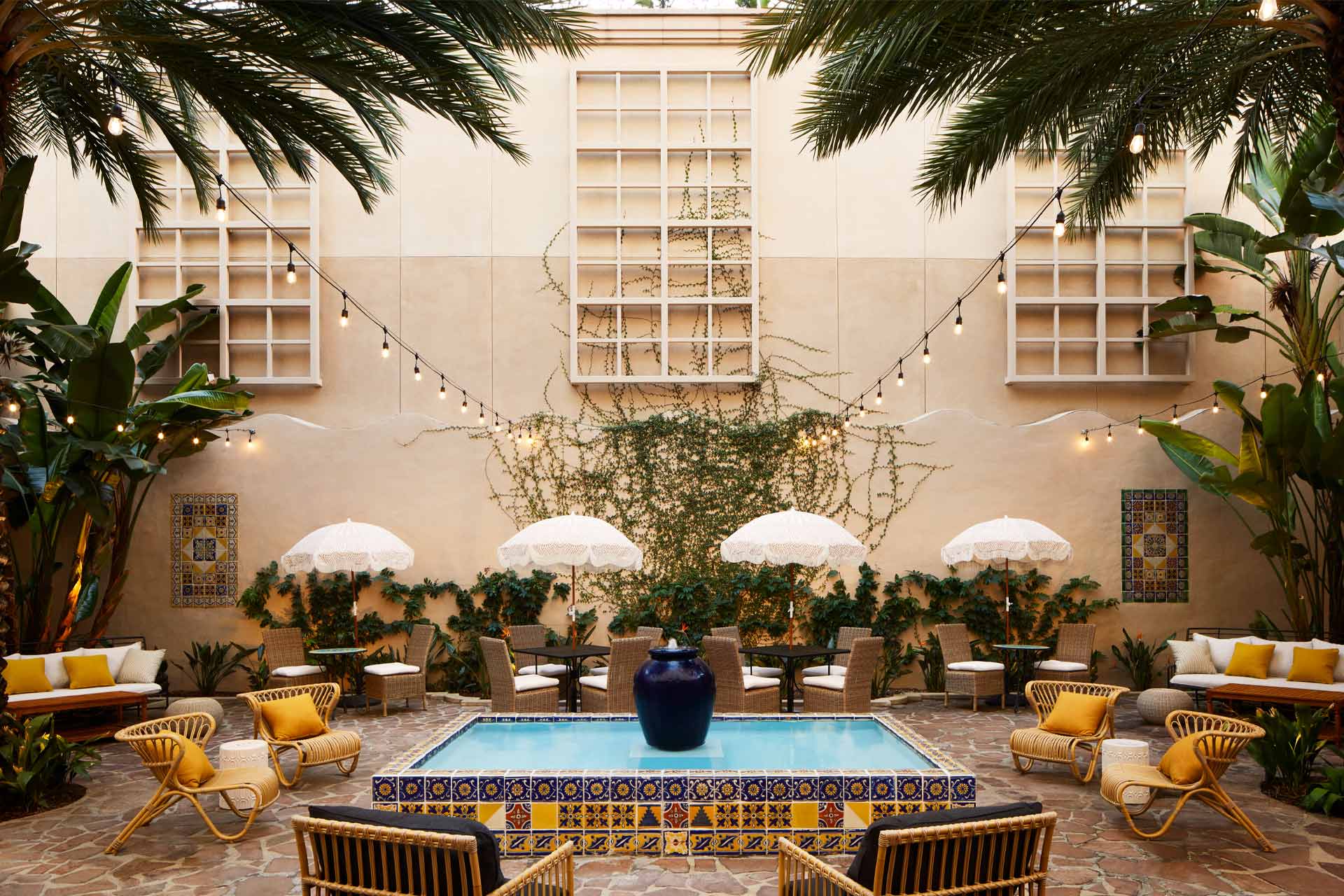 The lobby is warm, inviting and whimsical. Walls have been repainted from an off-white to a moody chocolate brown colour and infills of patterned terracotta tiles were added to embellish the hotel's original historic flooring, while mirrored panels were replaced with a tile that has a Spanish motif for a dramatic layering impact.
A bold wallcovering also creates a mural-like effect behind the fireplace and in the phone booths, while collections of artworks are framed in gold to add another layer of contrast to the dark walls. Guests can seek out the portrait of world-famous chef and Pasadena native Julia Child, as well as vintage pieces that wink at the Tournament of Roses and the property's intrinsic California pride.
And when the sun sets, visitors can head to the brushed oak wood and marble bar to peruse art and design books while enjoying a cocktail. There's also marble checkers and chess boards tucked into cosy spots around the lobby, as well as a foosball table and a grand piano.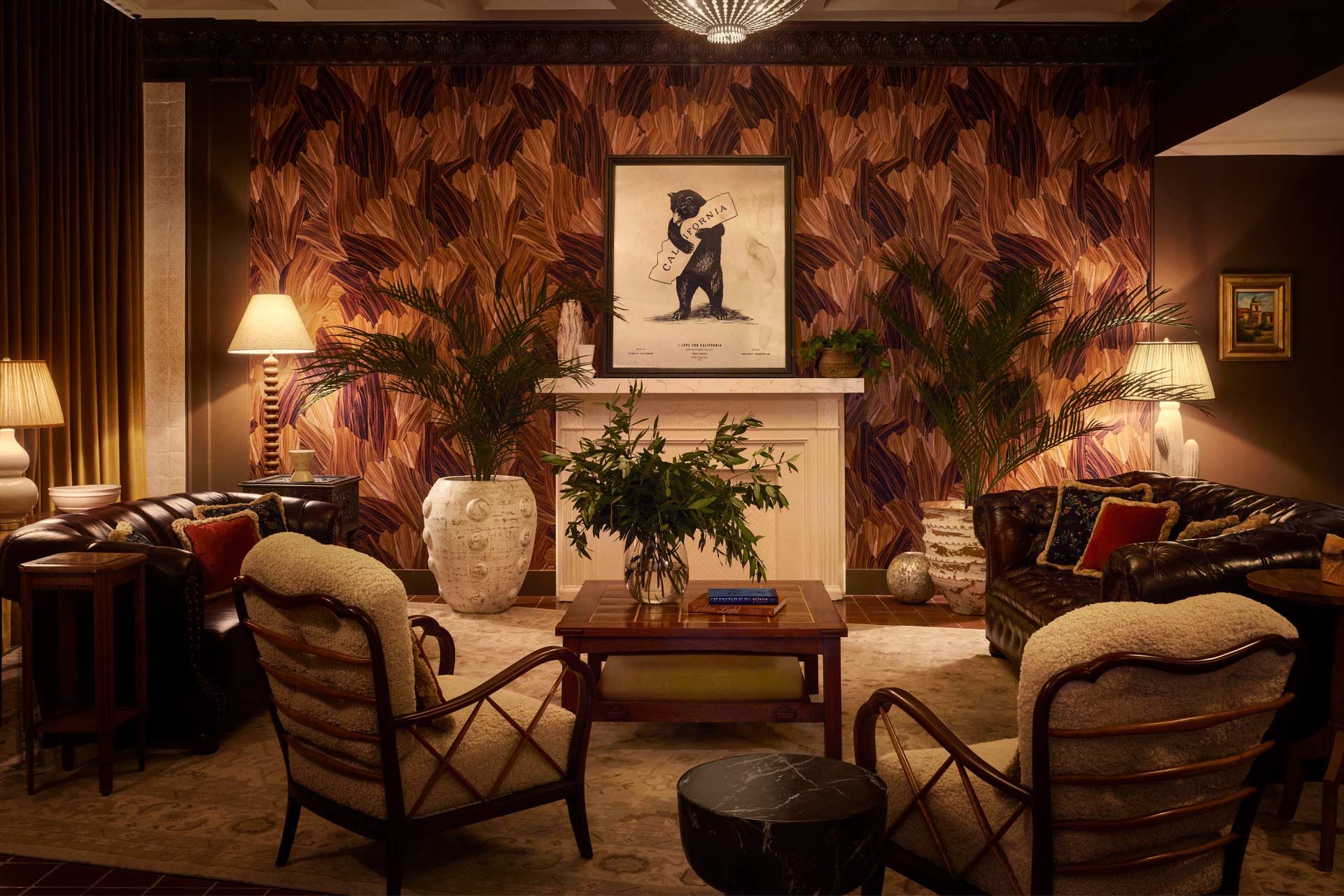 Set against the backdrop of the San Gabriel mountains, the hotel's outdoor spaces invite guests to enjoy Pasadena's famously Mediterranean climate with an evening beverage and snack. Both the walled courtyard and sunny pool deck feature original architectural elements – like the archways and a tile fountain with a grand glazed urn – accented with lush greenery.
Renovating the hotel was a Californian collaboration. Along with Stonehill Taylor, the project team included Platinum Construction Design, Onyx Architects, Summa International, Gray Real Estate Advisors, Lisa Gimmy Landscape Architecture and Darkhorse Lightworks.