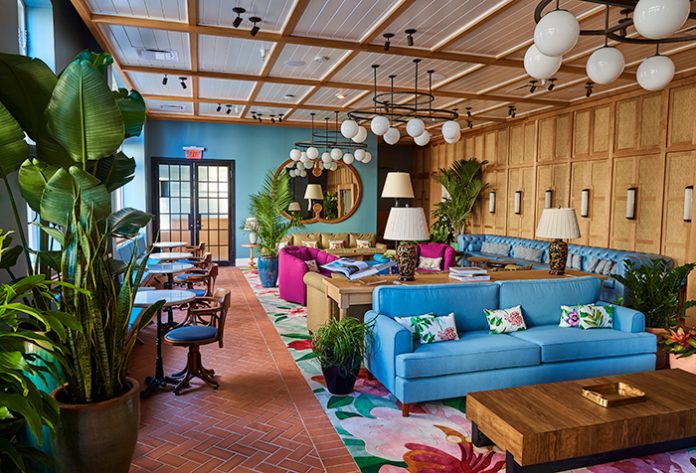 Following the reinvention of a 19th century building in the heart of Savannah, The Drayton Hotel has opened its doors.
The hotel interiors – led by Nemaworkshop who worked closely with hotel owner Raghav Sapra – feature herringbone brick flooring, a nod to the city's cobblestone streets, and the hotel's oak panelling, whitewashed beadboard and a full-length wall composed of handwoven rattan panels reference the Victorian-style architecture. Layered décor and furnishings evoke a storied design, combining elements from different time periods, creating a luxury experience whilst staying rooted in southern hospitality and tradition.
Carefully restored to embrace the building's 19th century exterior and neighbourhood charm, The Drayton Hotel is located a stone's throw from the Savannah River Front. The 50-key building comprises Saint Neo's Brasserie – a seafood brasserie and oyster bar showcasing local ingredients with a unique cocktail programme and focussed wine selection; the Drayton Coffee Bar; and a Downstairs Cocktail Lounge. The building's rooftop provides impressive views across the city, onto City Hall, and the Savannah River, whilst an intimate drawing room beyond the lobby offers guests a place to enjoy tea surrounded by  the work of acclaimed local muralist Bob Christian.