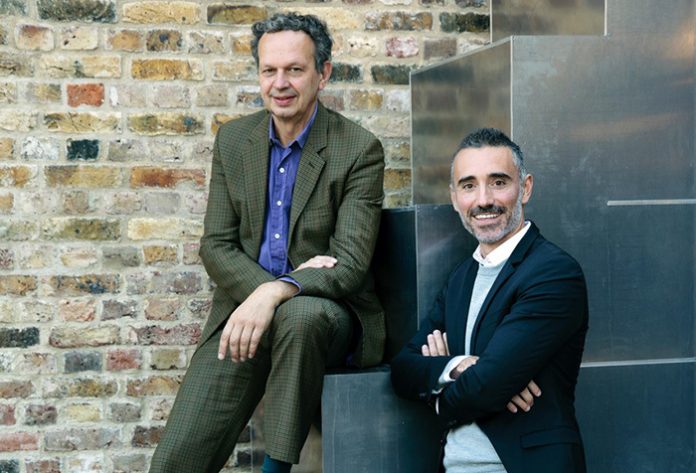 Tom Dixon has appointed Alessandro Vergano, former Chief Marketing Officer of Swarovski, as Chief Executive Officer with immediate effect. Based between Hong Kong and London, Vergano will work closely with Founder and Creative Director Tom Dixon to expand the global reach of the brand and grow the business across lighting, furniture and home accessories.
"I'm delighted to welcome Alessandro to the elaborate and curious world of Tom Dixon. With our ambitious plans and unique proposition, we needed to find someone with exceptional energy and a global outlook to lead the company into its next phase of development," says Dixon. "Alessandro's international and diverse experience means that he is perfectly placed to be the partner in crime for our new adventures. I couldn't be happier with him joining our family."
Prior to his role as CMO of Swarovski, Vergano worked at Procter & Gamble for nearly 10 years in various international roles, and has managed the global businesses for Hugo Boss fragrances and Max Factor cosmetics.
"I am so thrilled to join this celebrated brand and to be on this exciting journey with Tom," he adds. "My ambition is to expand Tom Dixon to the far corners of the world, reaching more people and transforming everyday spaces into something truly extraordinary."
This year has also seen the opening of two new Tom Dixon hubs: The Coal Office in London's King's Cross, an epicentre that includes a design studio, a retail shop, an office, a trade counter and a restaurant, as well as a new East coast store and office in New York that inhabits 6,700ft² across two floors in the heart of Soho. Tom Dixon also opened its first ever shop in Hong Kong last year and now boasts three regional hubs spanning three continents.
David Belhassen, Founding & Managing Partner at NEO Investment Partners, concludes: "Tom Dixon is an extraordinary luxury lifestyle brand with a highly distinctive DNA in this fast-growing and dynamic market. The brand is building up fast and has a great future. We are excited to welcome Alessandro to lead the company through its next phase of significant development."