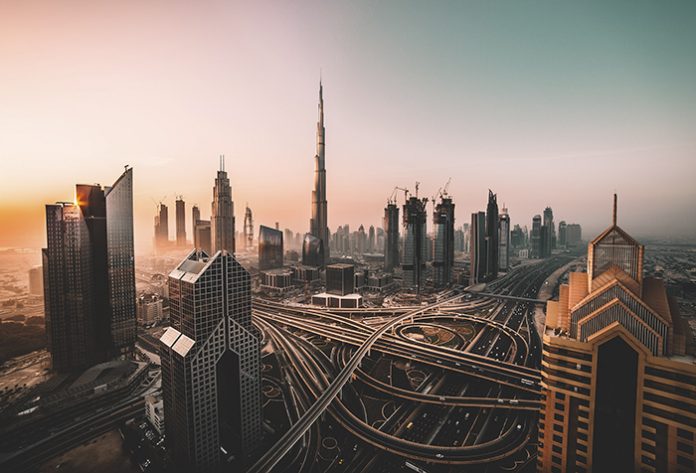 Top Hotel World Tour returned to Dusit Thani Dubai for its fourth consecutive year in September, bringing together a host of hospitality professionals from investors, developers and operators to architects, designs and premium suppliers.
In addition to its regular programme of fast-paced Change Table Sessions and the Creative Spark competition, the one-day conference featured keynote presentations exploring topics such as the importance of audience engagement and planning in hotel development, the constantly changing needs of hospitality guests and what tech and trends can help regional hotels stand out amid intense competition and a booming hotel construction pipeline.
"You are here today to invest in people," began networking specialist Saana Azzam of MENA Speakers, who kicked off proceedings with a look at what science has to say when it comes to networking. Azzam also provided insight on relationship building in the 21st century, as well as how to set yourself up for success and learn some hacks on developing fruitful connections.
Up next, this year's Creative Spark competition saw Robert D. Henry Architects and dR Global go head-to-head with LW Design and Bishop Design – each finalist presenting their projects and further discussing their work as part of a panel session. The upcoming Edition Dubai development by Pooja Mulani, Associate at LW Design, took home top honours, receiving a greater number of votes from delegates than POP Spa & Lounge by Robert Henry, Owner & Principal, RDHA and Daniella Russell, Managing Director, dR Global; and Studio One Hotel by Paul Bishop, founder and Owner of Bishop Design. On winning the award, Mulani commented: "I believe in designing each place with a specific identity and making them converge into one."
Providing though-provoking questions for attendees to discuss during lunch, Under Pressure: What tech and trends can boost Dubai hotels? examined how existing hotels in the region are coping with mushrooming competition, as well as the technological innovations that could give resorts a much-needed boost. Amongst the esteemed panel were Bachir Raiji, Engineering Director at Radisson Hotels; Mike Sewright, VP Design and Construction, MGM Resorts International Dubai; Elias Maalouf, Regional Director of Technical Services at Dusit International; and moderator Nathan Hones, Chief Operating Officer at Carters Associates.
After delegates had made their way back downstairs from lunch at the hotel's 24th floor restaurant, they were then presented with a summary of the most exciting projects, groups and brands by Top Hotel Projects founder & CEO Rolf W. Schmidt, who also provided highlights of the current hotel construction pipeline in the Middle East and beyond.
Later in the day, keynote speaker Hakan Ozkasikci, SVP, Design & Technical Services at Kerzner International, delivered a well-thought presentation on surprising guests with design. "We have to blow away guests by creating immersive experiences and getting outside of our comfort zone to see what's ahead," he claimed, before showcasing a visual journey to provoke the senses and question how this elusive element takes form in today's design agenda.
Wrapping up proceedings, Richard Stolz, Associate Director at KPMG, gave a detailed forecast of Dubai's developments in tourism. With a view on Expo 2020 and beyond, Stolz explained how the UAE is focused on bringing visitors to Dubai and how the city is poised to align for new trends in its hospitality sector going forward.
The next edition of Top Hotel World Tour will take place in New York on 12 November, while the first event in Shanghai is set to be held on 5 December.