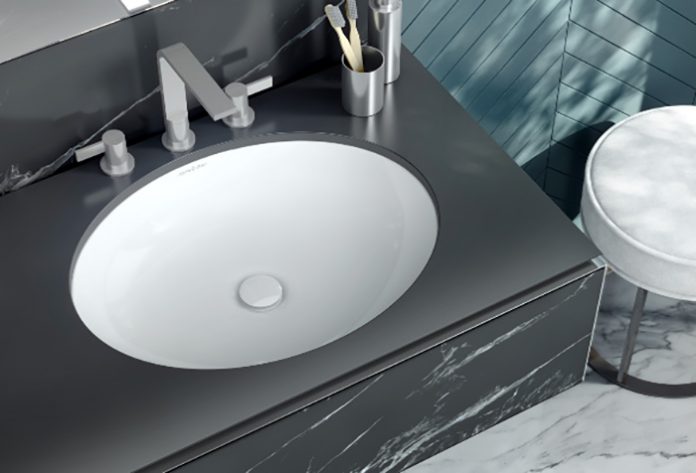 Victoria + Albert Baths has announced the addition of three new sizes to its Kaali collection of undermount basins. The latest products offer greater flexibility, with new shapes and sizes to fit a wide selection of bathrooms. The basin range includes the oval-shaped Kaali 60 and Kaali 65, as well as the round-shaped Kaali 48. The number mentioned in the names indicate the diameter of the products.
In addition to these introductions to the collection, Victoria + Albert have also reengineered its original Kaali 46 to be more lightweight by using less material. As a result, the basin now boasts a slimmer and sleeker profile that is ideal for compact bathroom designs.
Like all Victoria + Albert products, the series has been crafted using the brand's Quarrycast material – a blend of Volcanic Limestone and high-performance resins. This ensures the products are warm to the touch and retain heat for longer, whilst also boasting smooth, wipe-clean and scratch-resistant properties.
All Kaali basins feature an internal overflow and flat-cut backs, which allow for easier installation of taps, while they can also be under-mounted in a custom countertop or decking, affording  greater versatility. Victoria + Albert's wider selection of brassware, including the Soriano, Staffordshire, Florin and Tubo ranges, all complement the collection and complete the design.