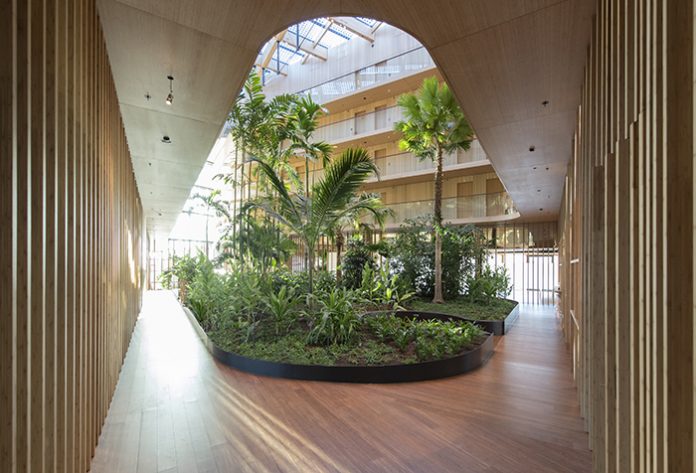 The search has begun for the world's best building, as the World Architecture Festival launches its annual global award programme. The 12th edition of the festival will take place in Amsterdam from 4-6 December, with more than 550 architectural practices from over 68 countries expected to compete for category and overall prizes.
Alongside the World Architecture Festival is its sister festival; Inside – World Festival of Interiors. Now open for entries, Inside comprises the most original and exciting interiors from the last 12 months, with projects entered across nine diverse categories.
Shortlisted projects will present to a live judging panel in Amsterdam, which this year consists of 148 judges representing 48+ countries. Judges will be joined by leading experts such as Lesley Lokko, Viviana Muscettola, Sanjay Puri, Alireza Taghaboni, Nigel Coates, Eva Jiřičná and Annabel Kassar.
Meanwhile, 33 categories are also open for entries across Future Projects and Completed Buildings, including Hotel & Leisure and Leisure Led categories. Last year's winners of the 'Hotel and Leisure – Completed Buildings' award 2018, supported by Grohe, were SeARCH for their Hotel Jakarta project in Amsterdam. The architects were commended for making use of timber modular construction and achieving an energy neutral solution to the client's brief.
Organisers are expecting more than 1,200 entries following a record entry of more than 1,070 in 2018.
www.worldarchitecturefestival.com