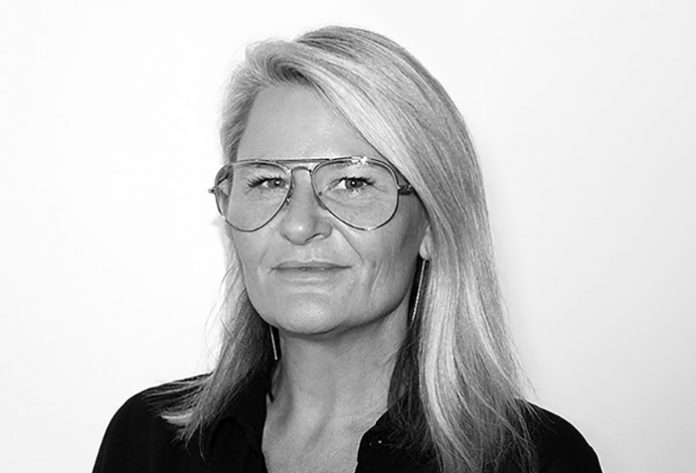 Tracey Wiles has joined Woods Bagot as Regional Interior Design Leader for Australia and New Zealand, bringing with her a wealth of experience including including key hotel projects in the UK and Europe, and, more recently, the design of Sydney's Opera Residences.
In announcing the appointment, Domenic Alvaro, Global Design Leader of Woods Bagot, described Wiles as a dynamic addition to the practice: "Tracey's portfolio of work is world class and her design experience unparalleled. She's a tremendous asset and we will see that infuse through the Sydney studio and globally."
Having held partnership and design leader roles at Make (UK and Australia) and Foster + Partners (UK), Wiles described her appointment at Woods Bagot as an opportunity to "do something amazing" and build on her global portfolio with work in Australia.
"I'm here to make a difference," she explains. "I live for creative conflicts and challenges, the rapid firing exchange of ideas, questions and opinions, and a fully integrated approach where interior design is more than a plug-in.
"More than anything, a design will succeed when it responds to a project's unique conditions and constraints. That means designing a variety of spaces that respond to the users' needs under the umbrella of a robust intelligent design concept."
On joining Woods Bagot, Wiles has taken the interiors lead on key hotel projects including the new QT Hotel in Sydney's Parramatta. The face of the accommodation sector is changing and hotel clients, says Wiles, are seeking out breadth and depth of experience as well as knowledge across sectors to ensure a unique approach to their properties.
"They understand that blending hospitality, commercial, residential and retail design knowledge with hotel experience is the way to elevate a project beyond typical. As an interior designer, I felt confined by the walls. I wanted to work more with structures, and services, so I trained as an architect."
As an Associate Partner at Foster + Partners, Wiles oversaw luxury hotel projects including ME London, Zurich's Dolder Grand and Madrid's Hotel Puerta América as well as Lord Norman Foster's private houses, among them La Voile at Cap Ferrat and an apartment in the Chesa Futura development in St Moritz. Since returning to Australia two years ago, she has completed the interior architecture for the Opera Residences, Sydney.
The move to Woods Bagot reunites Wiles with long-time accomplice Ian Lomas, who works as Sydney Design Leader for the Australian firm. 'Sympatico' is how she describes their design relationship and their respective ambitions for projects: "Ian and I thrive on the challenge of delivering 'turnkey' projects – designing, selecting and procuring every aspect of a building. We test each other with our insistence on quality detailing from a micro through to macro scale."