Sleeper sits down with the founder of Sircle Collection
 

to talk rebrands, reimaginings and reopenings.

Like most, Liran Wizman's 2020 has been one of change, though even before Covid-19 forced the Sircle Collection founder to temporarily shutter his hotels and step into the unknown, transformation had been afoot. Sircle Collection – formerly Europe Hotels Private Collection – entered the new decade with a new identity to boot; a rebrand that was as much about fresh beginnings as it was the reimagined logo, name, website and guest portal. Drawing inspiration from the group's Sir Hotels brand – arguably its flagship label with hotels in Berlin, Amsterdam, Ibiza and Barcelona – the collection unites these with properties under the Max Brown and Park Centraal banners, as well as three F&B concepts and an extensive archive of artwork.

"It's all connected, and shares the same DNA, so we wanted to bring it together and treat it as such," Wizman explains. "As a name, I think Sircle really says a lot – it's something we've managed to bring together as one family, to connect all those dots."

The Sircle story began in 2006 with the acquisition of Park Hotel Amsterdam – an early 20th century building in a prime spot between Rijksmuseum and Vondelpark reimagined by FG Stijl – though by this time, Tel-Aviv-born Wizman had already turned heads with the founding of Grand City Hotels Group in 2001; a hotel management company that quickly grew to become one of Europe's largest.

Previously a lawyer and economist before his shift into hospitality development, Wizman's keen sense for potential, feasibility and the intricacies of a restless market have seen his portfolio evolve to become one of the more curated in the region. But while Park Hotel Amsterdam – now Park Centraal Amsterdam – was far from his first hotel in the industrial sense, it marked his first steps into the design side of hotel life – the culmination of a longstanding draw to the creative process.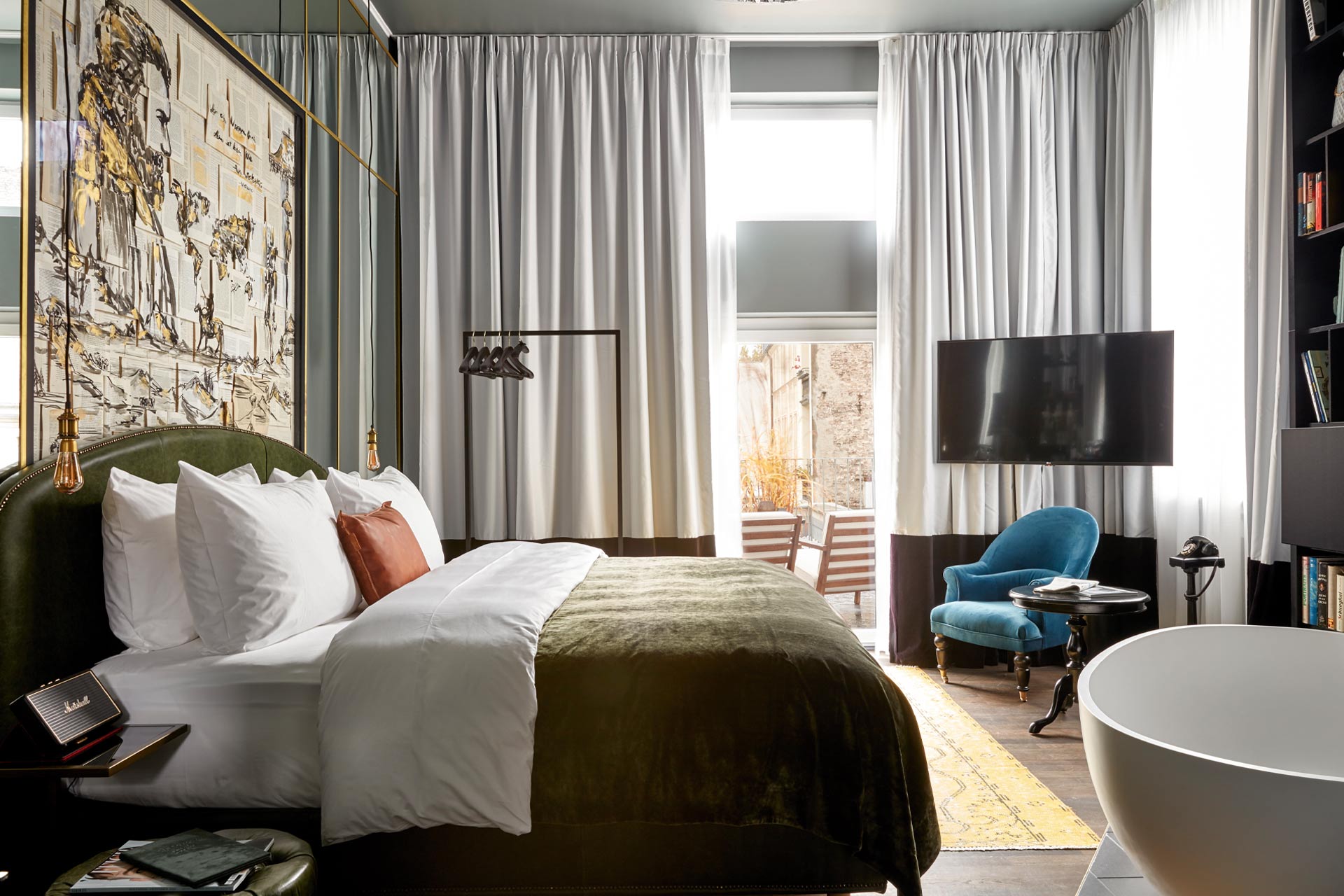 "From the first moment we started working with hotels as investors, the idea that you could truly turn around these properties with a bit of attention was a big draw for me," he explains.
"Seeing Park Centraal Amsterdam come together drew me in even more, and since then I've really liked to focus on design."
Following the launch of this property and the formal beginnings of the collection in 2011, Wizman looked to emphasise this new focus with the announcement of the group's first original brand in Sir Hotels – a label that would fuse the comfort of a luxury project with the neighbourhood feel of something more affordable and authentic. Having adopted Amsterdam as both his home and headquarters, and made his mark on its market with both Park Centraal Amsterdam and Momo – the latter the acclaimed Asian restaurant envisioned under the F&B-focused The Entourage Group moniker with Yossi Eliyahoo – Wizman's first signature hotel translated the "big town" feeling of Amsterdam into a property that tapped decidedly into its local community.
"For me, a hotel is something that needs to serve the neighbourhood and the city as much as it does the guest," he notes. "If you can have a collection of spaces within your hotel where locals and guests can mix, then it can help you look at it as a destination within the city as opposed to just a venue."
Occupying a former diamond-cutting factory – a fitting debut for a collection of reimagined gems – the 90-key Sir Albert was designed by Baranowitz + Kronenberg to channel old world luxury with industrial leanings. Having worked with the duo for Momo, Wizman forged a strong working relationship that would see them collaborate again for Sirs in Berlin (Savigny), Barcelona (Victor) and Ibiza (Joan).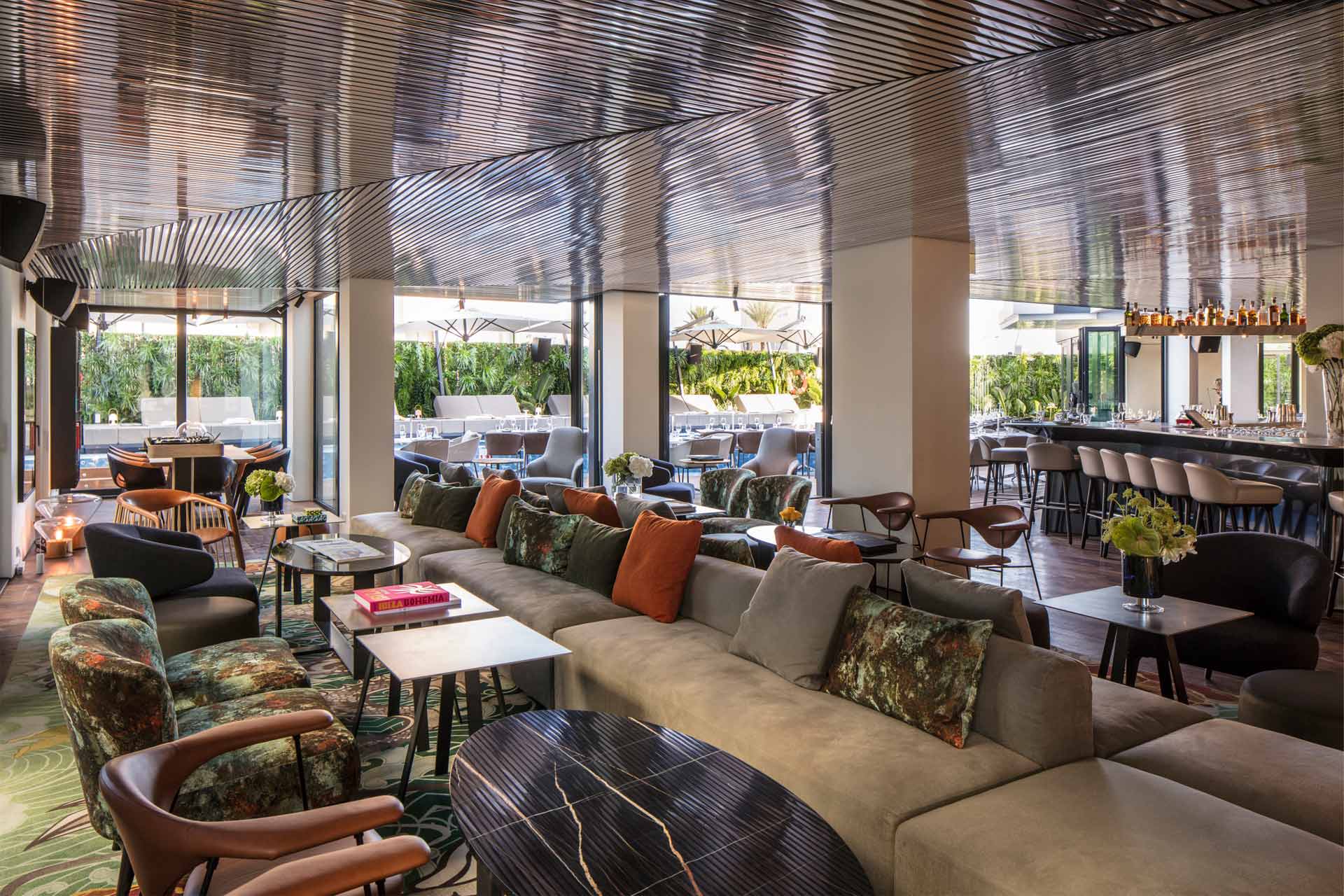 "It's a very personal process to work with a designer, because you need to speak the same language," Wizman adds. "When selecting designers, we look at who has done work in the city, and then what the city needs. In Milan (for the upcoming Edition, due in 2022), Piero Lissoni was the right person because he's a local hero and he understands the market, whilst for Sir Adam (Amsterdam) we thought the way building looked out onto the water reminded us of the Hudson River, so we brought in ICrave from New York. We've been fortunate because it's always felt very natural."
As such, each of the group's hotels highlights a sense of character – those distinct identities within the Sir catalogue as well as the youthful, welcoming personality of Max Brown, the third brand in the group's offer. Intended as a back-to-basics alternative aimed at the younger end of the market, the 2014 launch of the label's Amsterdam Canal District hotel and 2016's Museum Square project and Sir Adam established Wizman as perhaps the city's preeminent hospitality figure, with a collection spanning multiple experiences, aesthetics and price points across the Dutch capital.
Four years of expansion – Sir stepped into Germany and Ibiza with Nikolai and Joan respectively, whilst Max Brown left home to set up in Vienna and Berlin – bring us up to the rebrand, with the threads all tied together to face the new decade. Alongside this, Wizman has also developed the aforementioned The Entourage Group with Yossi Eliyahoo – a hospitality-focused signature F&B turnkey solution responsible for The Butcher burger restaurant at Sirs Adam, Joan and Savigny, as well as the Michelin star Duchess at W Hotel Amsterdam in the former KAS Bank building, Mr Porter outposts in Amsterdam and Barcelona, and Izakaya Asian Kitchen & Bar at Sir Joan in Ibiza. As much as design, the presence of a destination restaurant or F&B concept underscores many of the collection's projects, playing into both the rise of hotel F&B and the desire to bring locals and guests together under one roof.
"If you're doing a restaurant in a hotel, I think it needs to be very defined – sticking to the brand and identity, but with each element having its own," Wizman notes. "A good example for me is in Sir Victor, Barcelona, where we had a lot of space to work with and decided to create Mr Porter; it's clearly a standalone venue with its own character, but also contributes to the hotel. Here we also have the rooftop bar, again with its own branding. The borders are set, and whilst you must be flexible elsewhere, I feel it's good to have a bit of competition between the managers of the different venues, which drives them to maximise their territory."
Though the rebranding of Sircle Collection has rightly predicted an era that hotel character, branding and identity will drive engagement and profit, there were few, however, who foresaw that the entire sector would soon be in crisis. With the group's primary focus lying in a hospitality industry that would be forced to close for a large part of the year, or else significantly reduce or transform its operations, the risks were prominent.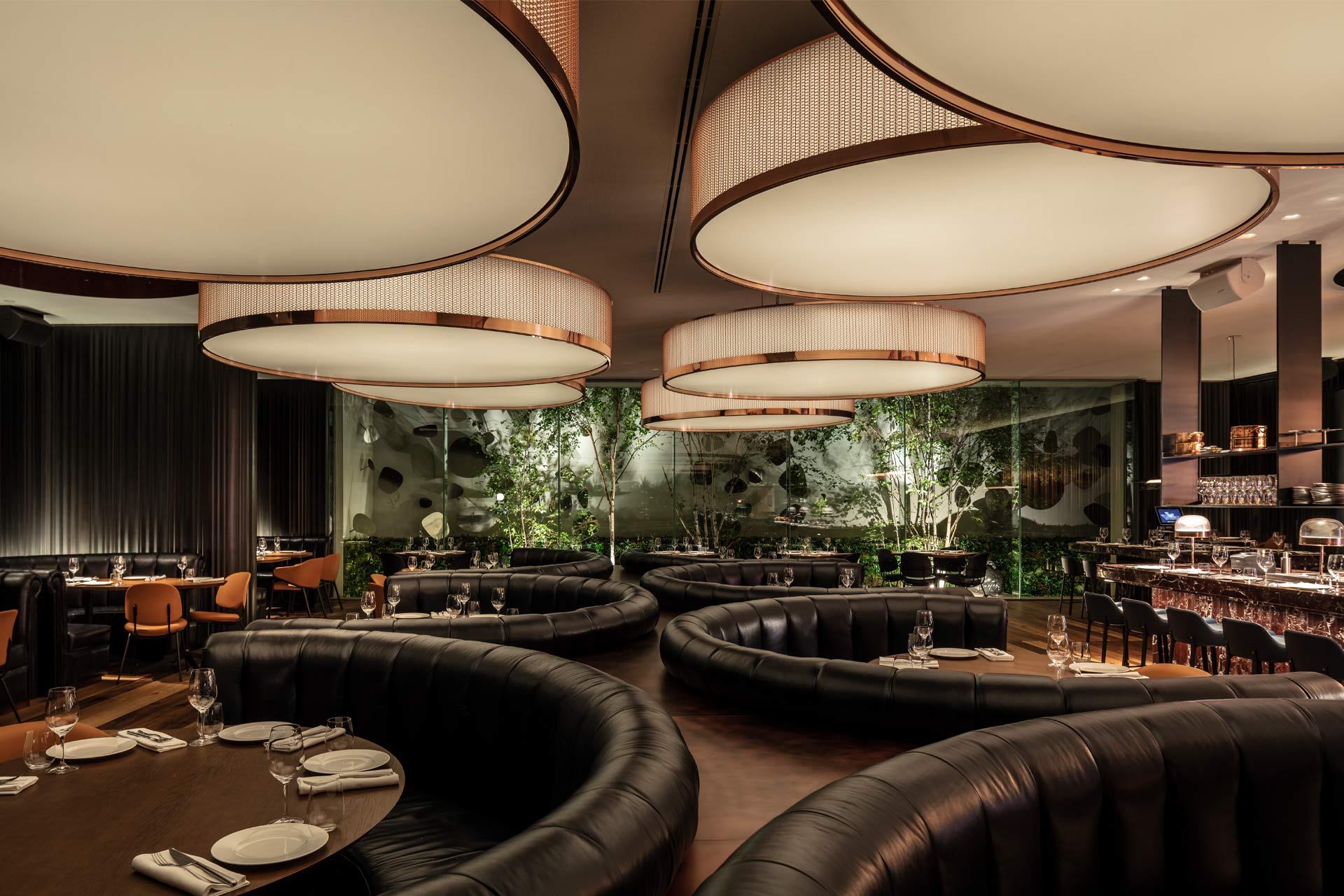 Far from resigning the hotels to dormancy, however, the response to the most stringent lockdown measures saw Amsterdam's Sir Albert hosting healthcare workers, whilst Max Brown Canal District collected board games for the elderly. Elsewhere, the group's Prints Without Borders initiative saw the company raise funds for Médecins Sans Frontières via the sale of prints sourced from the group's very own collection and hotels.
Now beginning to emerge from the other side with the reopening of its portfolio and plans to unveil Park Centraal The Hague later this year and Berlin's second Sir Hotel in 2021, the company will further trial tweaks including the total private booking of Sir Joan and the reorientation of guestrooms into office spaces to cater for the needs of a new working landscape. 
"This pandemic has shown us that personal space should be prioritised even more," Wizman states. "We want to give our guests the feeling that they are extra safe and comfortable when they stay with us. We already have hotels with terrific public spaces that allow you to find a private nook, but still feel like you're in the middle of the action. However, now I think we'll need to incorporate this feeling into all of our future spaces."
In looking to the future of the group, Wizman concludes: "The keyword will be flexibility. We realise that we really don't know what the future will bring. 2020 has turned the entire world on its head, and while we were always nimble, we believe that this flexibility must permeate through every part of the experience. Whether its flexibility in terms of what the room can do for you, or flexibility in the booking policies. We understand that people need to book, cancel, work or stop and have fun on a whim, and we're ready to make that as easy as possible for them."
CREDITS
Photography: Courtesy of Circle Collection (unless otherwise stated)
Words: Kristofer Thomas