Aparthotels Adagio has unveiled its new design concept for all future Aparthotels worldwide.
Developed by French architect and designer Didier Versavel, the new design concept will combine the brand's urban influences with a new soothing modern aesthetic to create a relaxed space for guests in the heart of leading cities.
Adagio offers stylish and contemporary apartments in urban locations, coupled with hotel services such as breakfast, cleaning and laundry services and often fitness and spa facilities. The design for the new aparthotels reflects Adagio's core values of comfort and flexibility, with its interiors incorporating soft colours, relaxing niches, comfort and refined functionality.
At the core of the interiors is the idea that "Everything has to flow". The first step was to design the spatiality in such a way that it remained generous by using chic room dividers and light curtains to create a sense of spaciousness.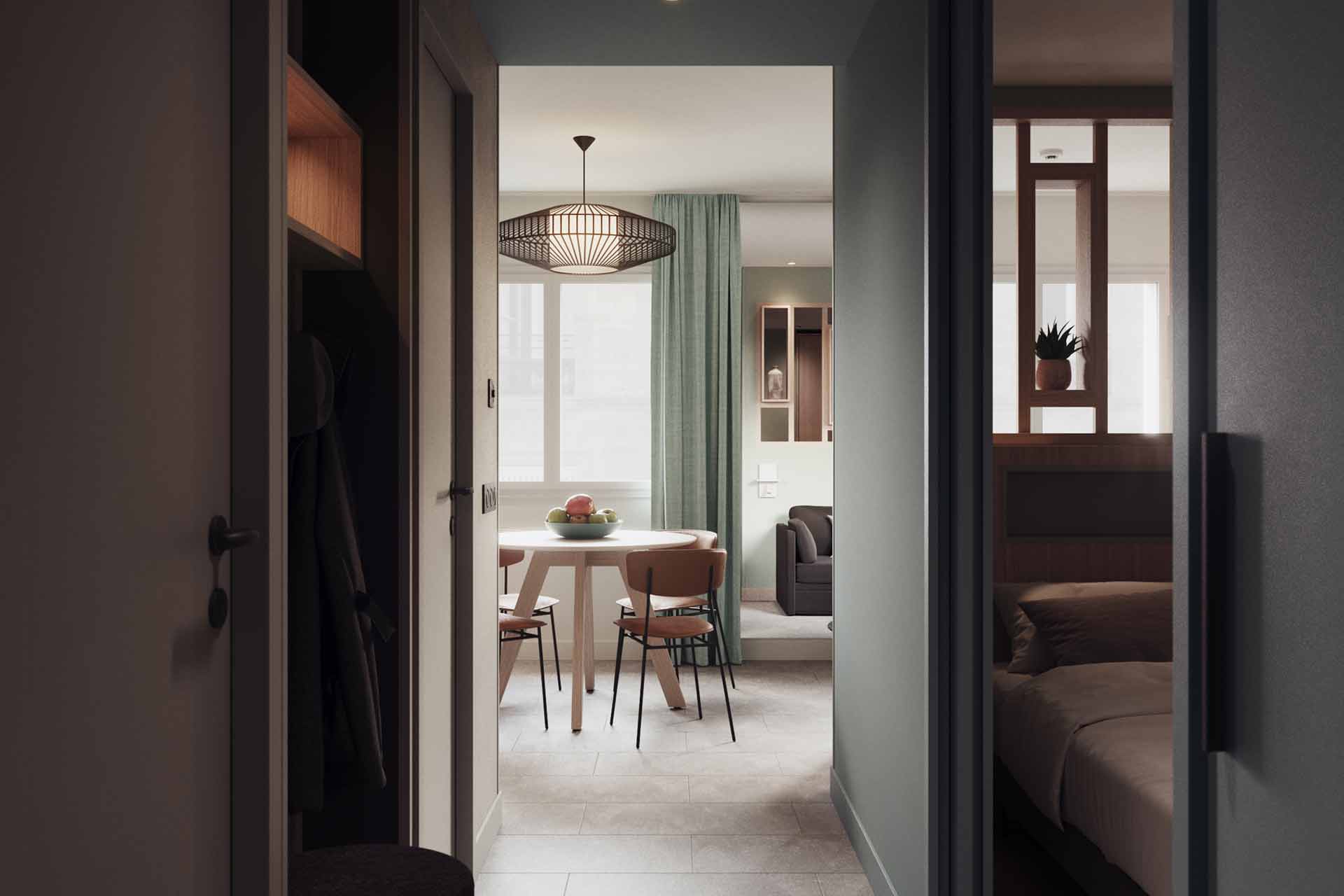 The new Adagio concept departs from the typical aparthotel layout. Traditionally, the kitchenette squeezes directly into the hallway area before immediately opening into the bedroom. Instead, Versavel plays with perspective by creating a visual route starting at the entrance which opens up to a living and kitchen area.
Another key feature is the play of colours and their luminosity. The expressive tones were chosen individually yet work together cohesively. Strong colours give character to the room – black both gives power to the kitchen and underlines its function. The living-sleeping area follows with a soft tone like a bright green or a delicate yellow. The harmonious play of colours subconsciously divides the areas, creating the illusion of a spacious multi-room apartment.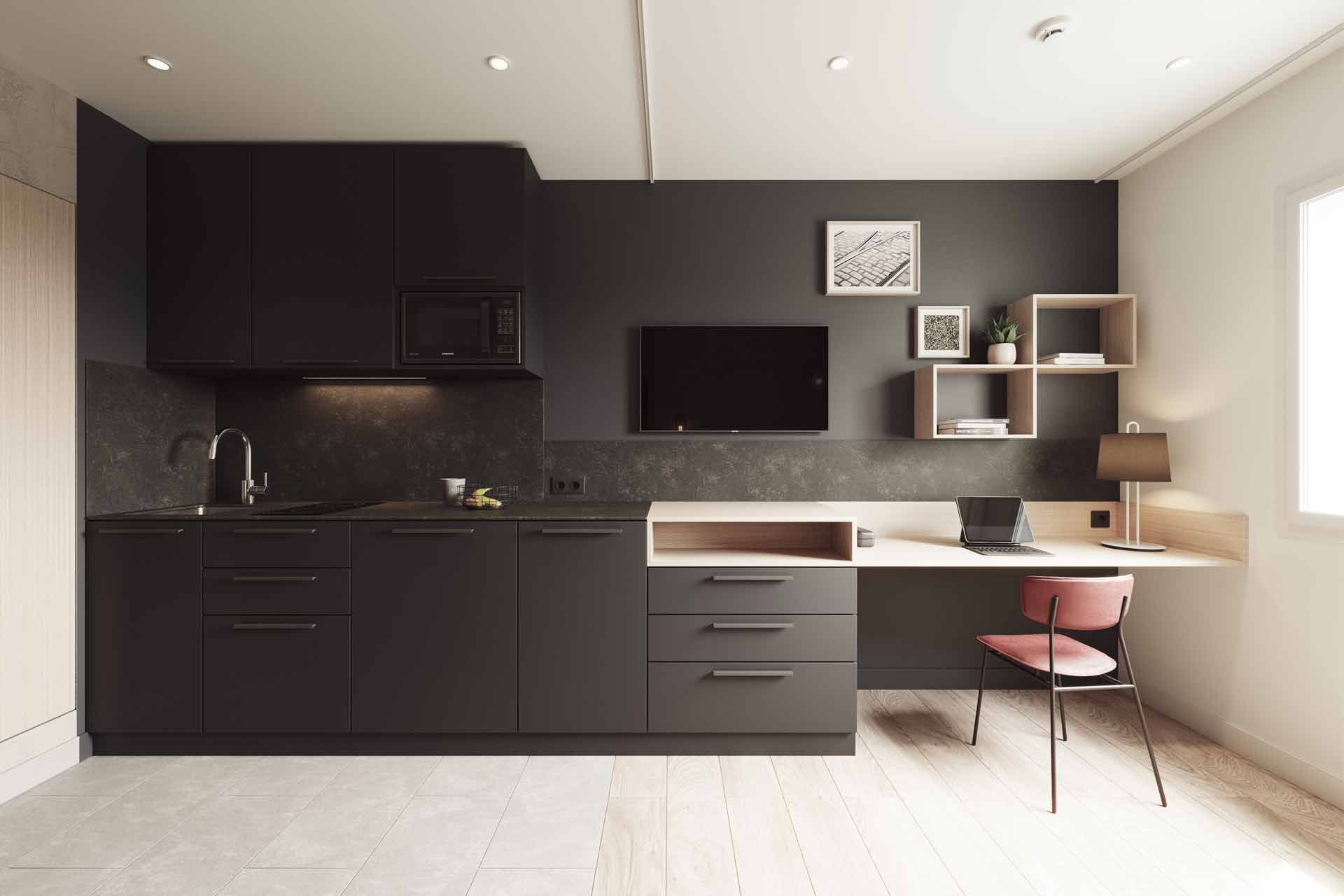 Multifunctionality is another key element in the new design, whilst at the same time looking modern and stylish. The day bed, specially designed and developed for Adagio by French furniture design brand Ligne Roset, comprises ergonomic settings and removable pillows that offer both style as well as functionality. Other multifunctional examples are cabinets with plenty of storage space or the room dividers, which act as shelves at the same time.