Campbell House redesigns Hyatt Regency Boston / Cambridge
Campbell House has announced the redesign of Hyatt Regency Boston / Cambridge, including the hotel's two F&B venues, its lobby lounge and reception, together with a series of meeting spaces and the fitness centre.
Situated on the Charles River amongst industrial ports, old warehouses and established universities, the property is inspired by the rich history that surrounds it. This heritage is reflected throughout the refreshed public areas, with The Davidson Hospitality Group looking to create an atmosphere that welcomes college families as well as business travellers with the spirit of campus life.
The design takes cues from the traditional, scholarly atmosphere of the nearby universities and combines this aesthetic with industrial details, eclectic furniture and warm materials. The lobby now boasts a modern coffee shop and market with plentiful seating options, catering for a variety of scenarios.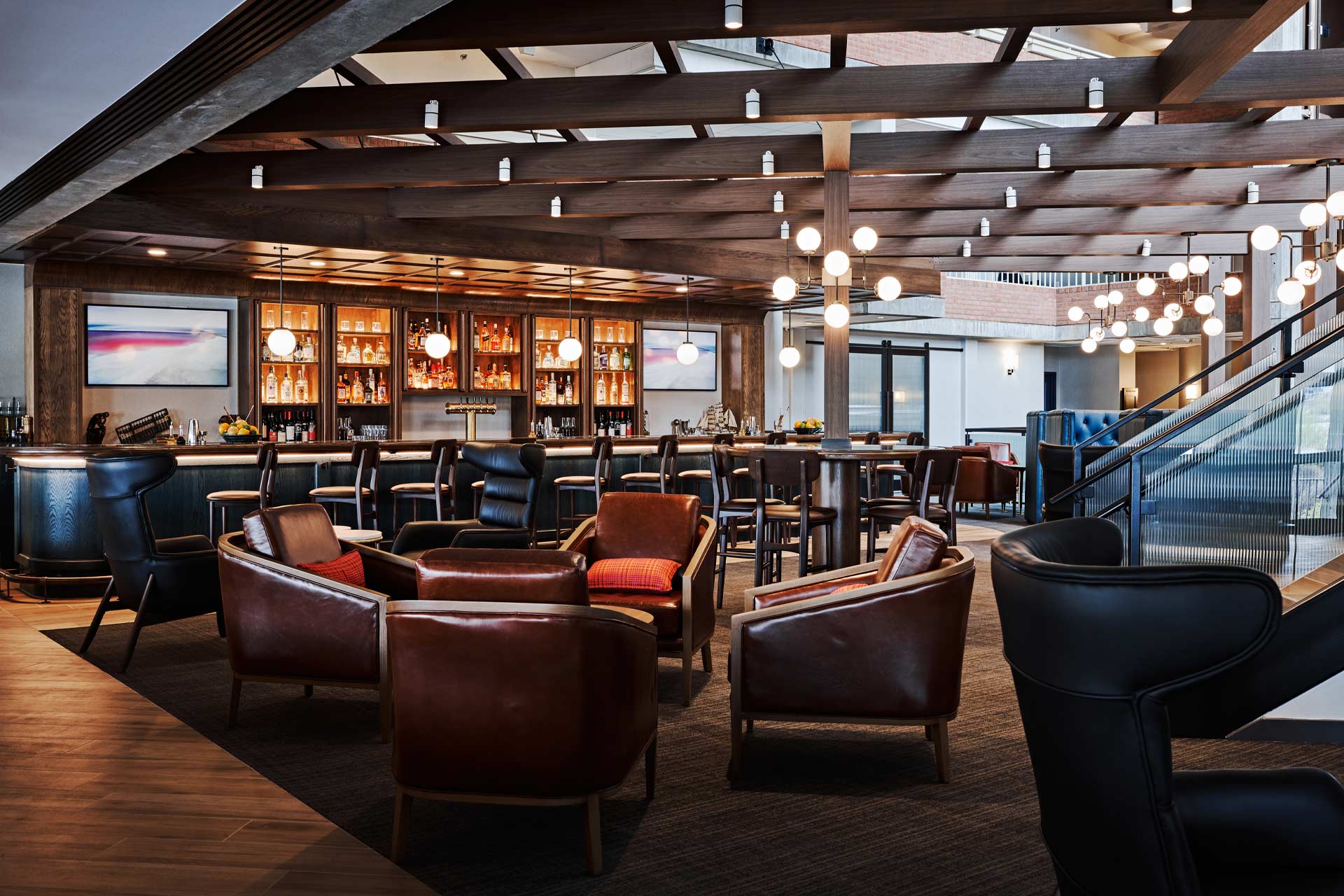 The existing triangular sculptural building with a full-height atrium at its core was the work of local architect Graham Gund. Due to its local historical context for the architectural envelope, there was also an emotional element to the renovation, with Campbell House updating and improving the property while respecting its past.
"The overall flow from guest entry to check-in and onwards towards guestrooms or F&B was somewhat awkward," says Jenn di Stasi, Senior Designer at Campbell House. "Our challenge was to rearrange the zoning of the public areas to create a more functional and easy-to-navigate space." This included relocating the reception desk to a more prominent location, where it serves as a focal point for guests upon entry.
The market was also relocated to transform it into a social hub where people are drawn while passing through the hotel. This contrasts with its previous location in a side room, which was away from the hotel's main activity centres and as a result often struggled to attract guests.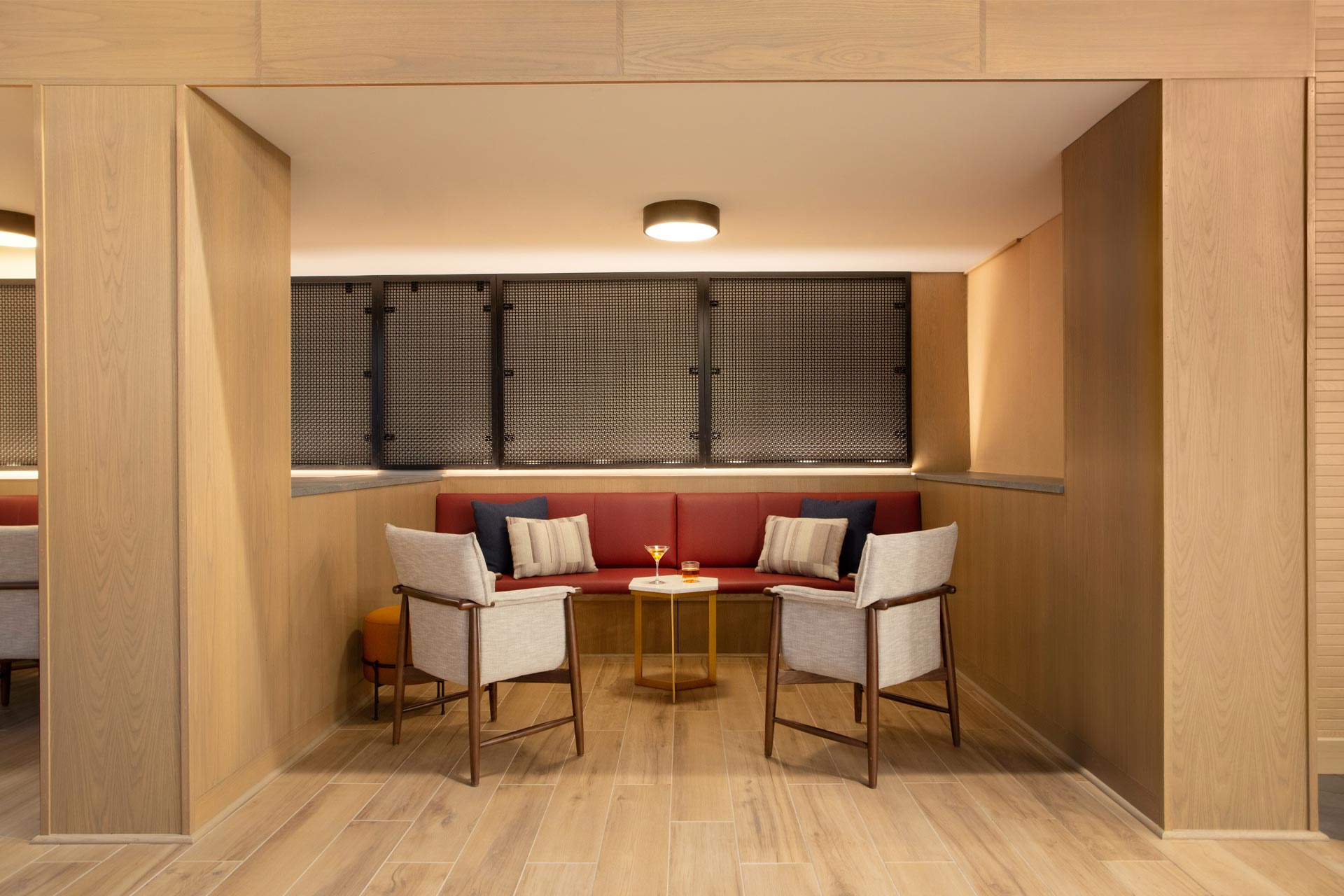 With an overhead trellis and carefully selected materials, the Campbell House design team achieved an intimate space for the Atrium Bar, within the rather large volume of the atrium.
The restaurant meanwhile is designed to feel like an American tavern, referencing the local history and creating a fun spot for natives, college students and travellers with views of the Charles River.
Indeed, Campbell House has delivered a true sense of place through the contextualisation of the property, transforming it into a space for international visitors as well as locals and students.
CREDITS
Photography: © Andrew Thomas Lee