Hotel Riomar opens in Santa Eulalia, Ibiza
Hotel Riomar Ibiza, a Tribute Portfolio Hotel, has opened its doors on the beach of Santa Eulalia, Ibiza.
Following a comprehensive renovation, the boutique now offers comprises 116 rooms, including four suites, all completely remodelled with a minimalist and contemporary aesthetic. Half of the rooms overlook Santa Eulalia Bay and beyond the Mediterranean Sea, while the remaining rooms overlook Ibiza's rural heritage, including the historic Puig de Missa.
"The importance of Hotel Riomar is that it pre-dates most of the surrounding town," says Sichi Bon, Director of Brand & Creative. "Ibiza, and particularly Santa Eulalia, is very conscientious of how it develops. When we began the project we had to consider what we could retain and which parts of the property we could adapt."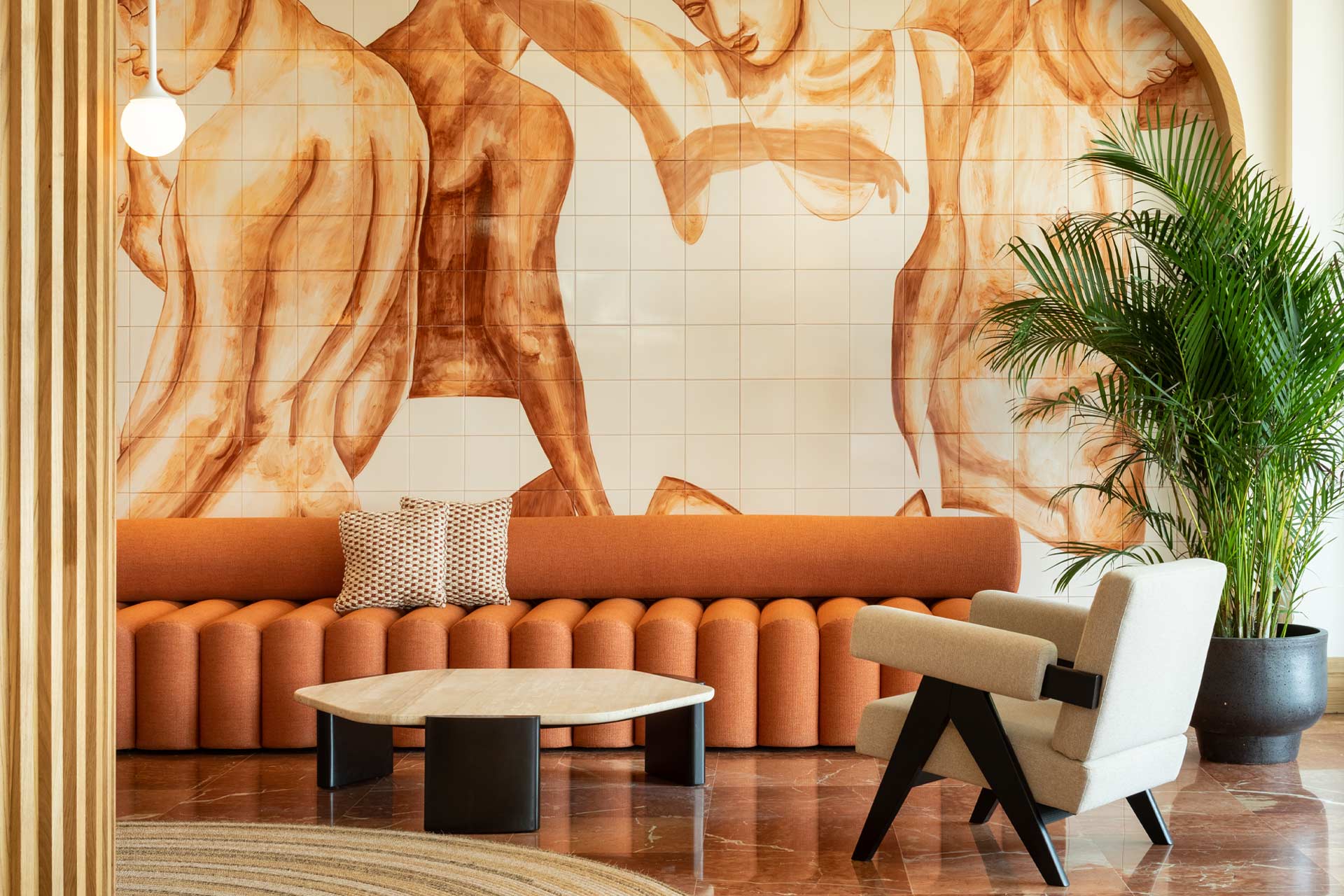 Guests are welcomed at the lounge of Ocean Brasserie & Bar, which leads to a sea view terrace. The hotel's pool deck meanwhile features sun beds, and Tribe – the 'secret' garden – is a secluded and private hidden oasis. In addition, active visitors can make use of complimentary fitness and exercise within the hotel grounds and on the beach directly in front.
A taste for nostalgia and a desire for timelessness were the core principles for design. As such, a six-metre wide hand-painted tile wall mural depicting a nostalgic scene of beach goers brackets the lounge, with the Ocean Brasserie & Bar serving a range of signature and classic cocktails at the opposite end. The interior design was developed by MA Hotel's in-house team, who relocated from London to Ibiza to complete the project and oversee the refurbishment.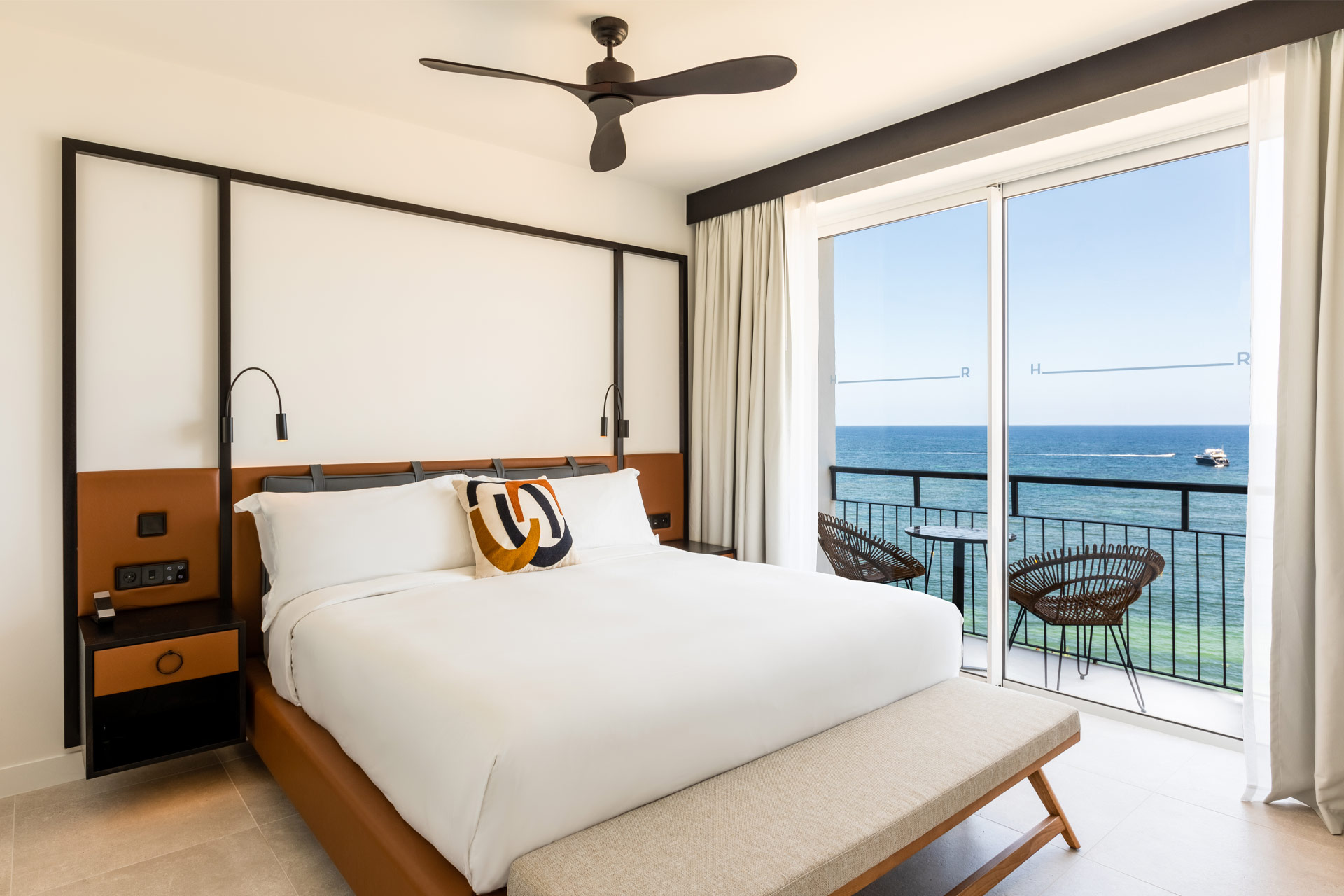 The vision was also to create a series of destination venues. This prominence of localisation is a recall of how development has grown in the town, and working within the confines of redevelopment to create something new and appealing to emerging tourism sectors. The rebranding of the hotel reflects past notions of minimalism too, with detail key throughout the property. Every touch point has been considered, from the curated amenities and guest collateral. This demand for quality is also apparent in a curated book and vinyl library, while portable record players are available for guests to entertain themselves in their rooms.
The hotel is part of the Santa Eulalia Bay development, which includes W Ibiza and it's beachside restaurant Chiringuito Blue, healthy kitchen Ve Café and the elegant La Llama, as well as the casual-luxe Marsol Apartments and Pecador, a restaurant by Michelin-starred chef Nandu Jubany.
CREDITS
Photography: © J Filipe Wiens