Hôtel Barrière Le Majestic Cannes on the French Riviera has added three new additions to its Signature Suites collection, which evoke the glamour of sailing on the open seas. Titled Escale, Horizon and Balancine, the suites offer views of the Bay of Cannes on the Mediterranean as well as a distinctive take on the maritime theme, with each featuring nautical designs that pay tribute to cruising while remaining firmly on land.
Joining five existing Signature Suites, the new spaces bring a new nuance to the yachting theme already explored by the hotel in its Riviera Suite and Majestic Penthouse, the latter of which boasts a roof terrace and private infinity swimming pool. Guests can also choose to stay at the Christian Dior Penthouse, which has been entirely decked out by the fashion house – a longstanding partner during Cannes Film Festival; the Mélodie Suite, inspired by the cinematic masterpiece by Henri Verneuil (Mélodie en sous-sol, or Any Number Can Win); or the Michèle Morgan Suite, an elegant tribute to one of the great actresses of French cinema.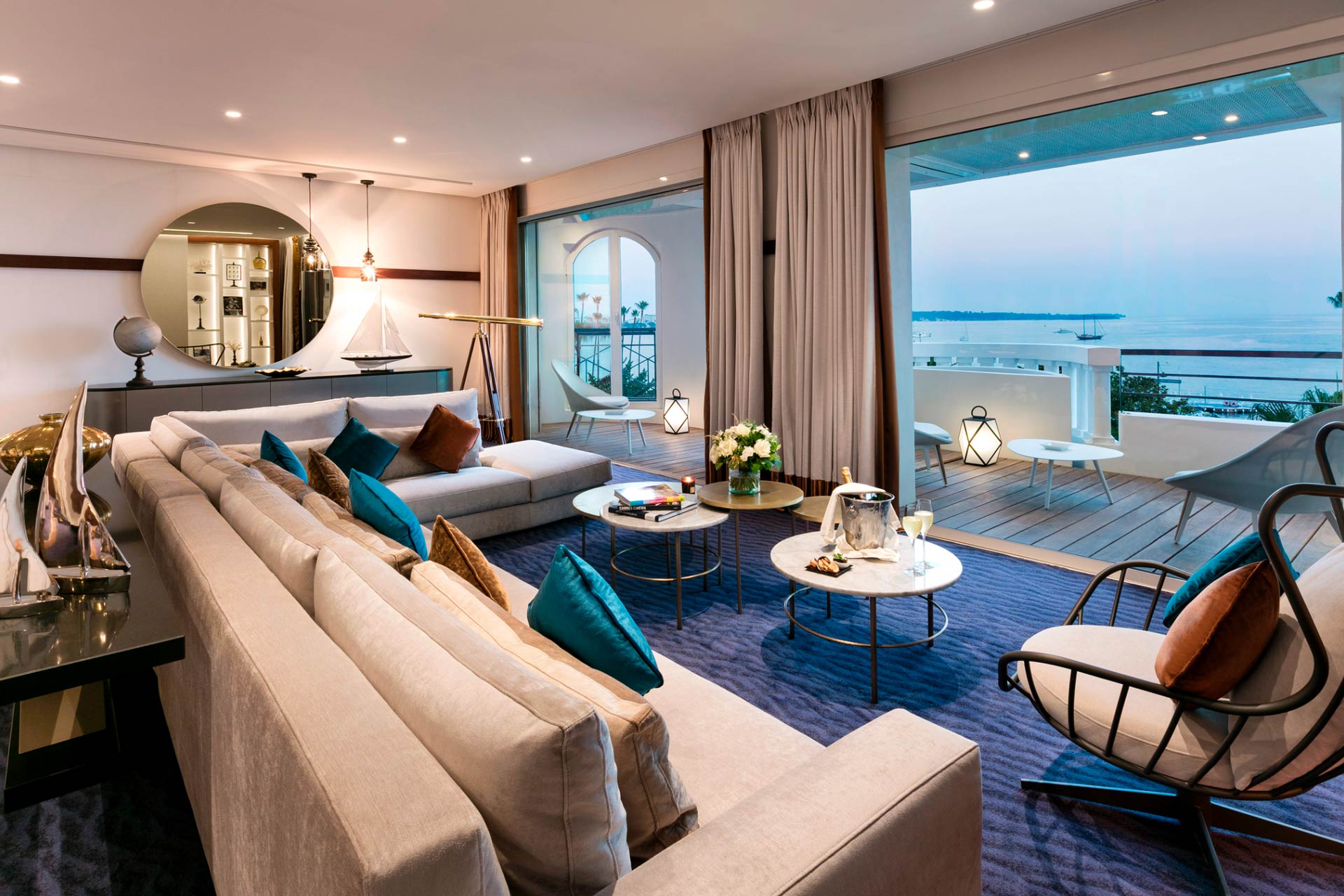 Culinary enthusiasts can now dine on the terrace of the Le Fouquet brasserie, Paradiso Nicole et Pierre. A refined ode to Mediterranean flavours, the restaurant is overseen by celebrated chef Pierre Gagnaire, who collaborated with Nicole Rubi – the queen of Southern French cooking – to bring the menu to life. Guests will also be able to return to La Plage Barrière Le Majestic to enjoy a meal at BFire by Mauro Colagreco.
For adventure seekers, Hôtel Barrière has teamed up with several partners to offer activities like scuba diving, boating on the Bay of Cannes, big-game fishing, paragliding, parachuting and helicopter flying lessons.