Mama Shelter has announced the launch of Mama Roma, its first address in Italy, opening in July 2021.
Located in the Prati district on the banks of the River Tiber, the 217-property features a bold design throughout, with mosaic floors and column capitals depicted on the walls of the common areas meeting ceilings adorned with artwork by graphic designer and artist Beniloys, as well as modern geometric shapes.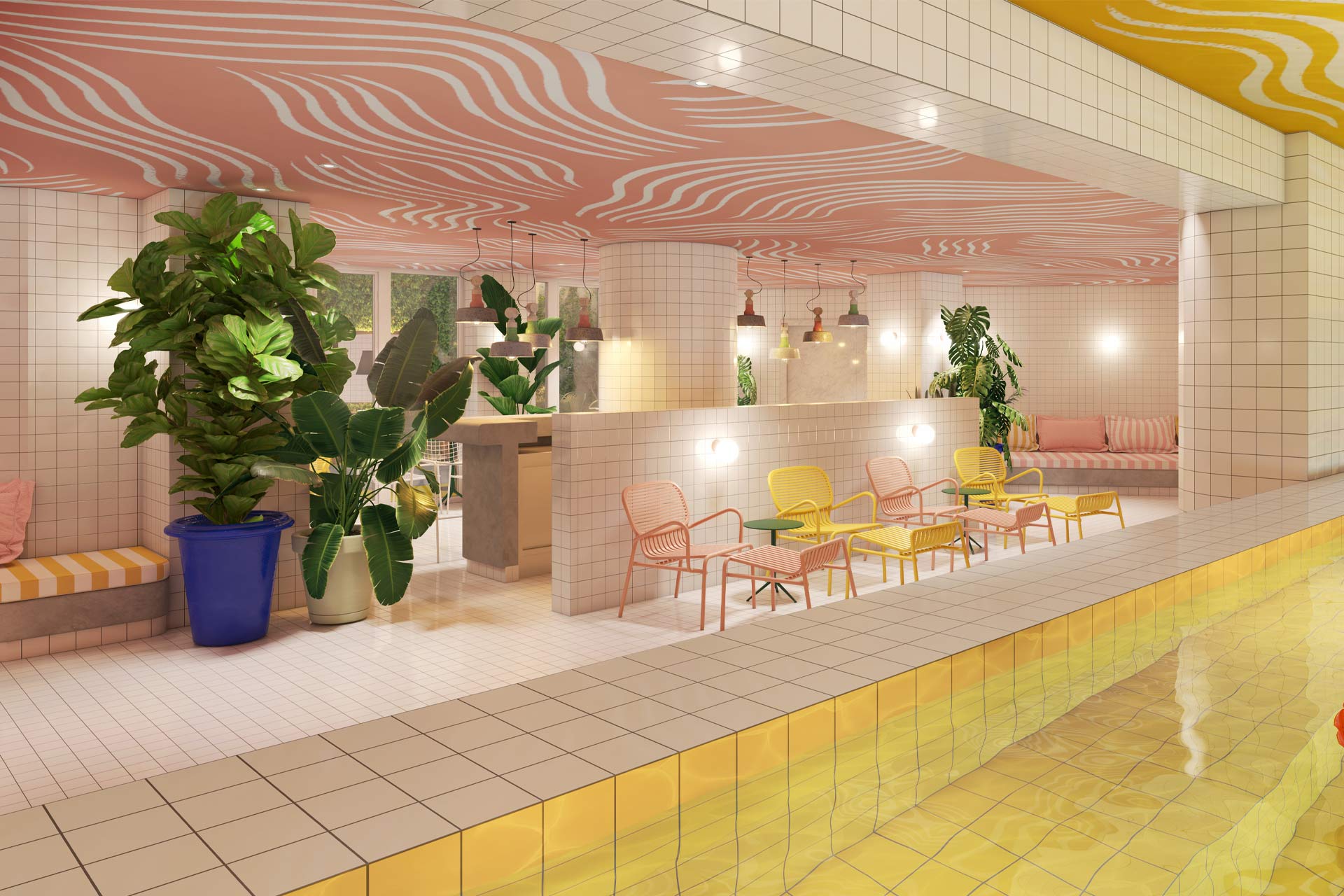 For those looking to indulge in a little rest and recuperation during their stay, the hotel will also home the brand's first ever spa, complete with an indoor swimming pool, sauna, hammam and fitness centre.
Recipes from traditional Roman cuisine make up the menu at Mama Roma's restaurants, including wood-fired pizzas and a range of signature international dishes. The dining outlets – with their giant communal tables – invite conviviality and sharing, and will also be open to external guests through a separate access.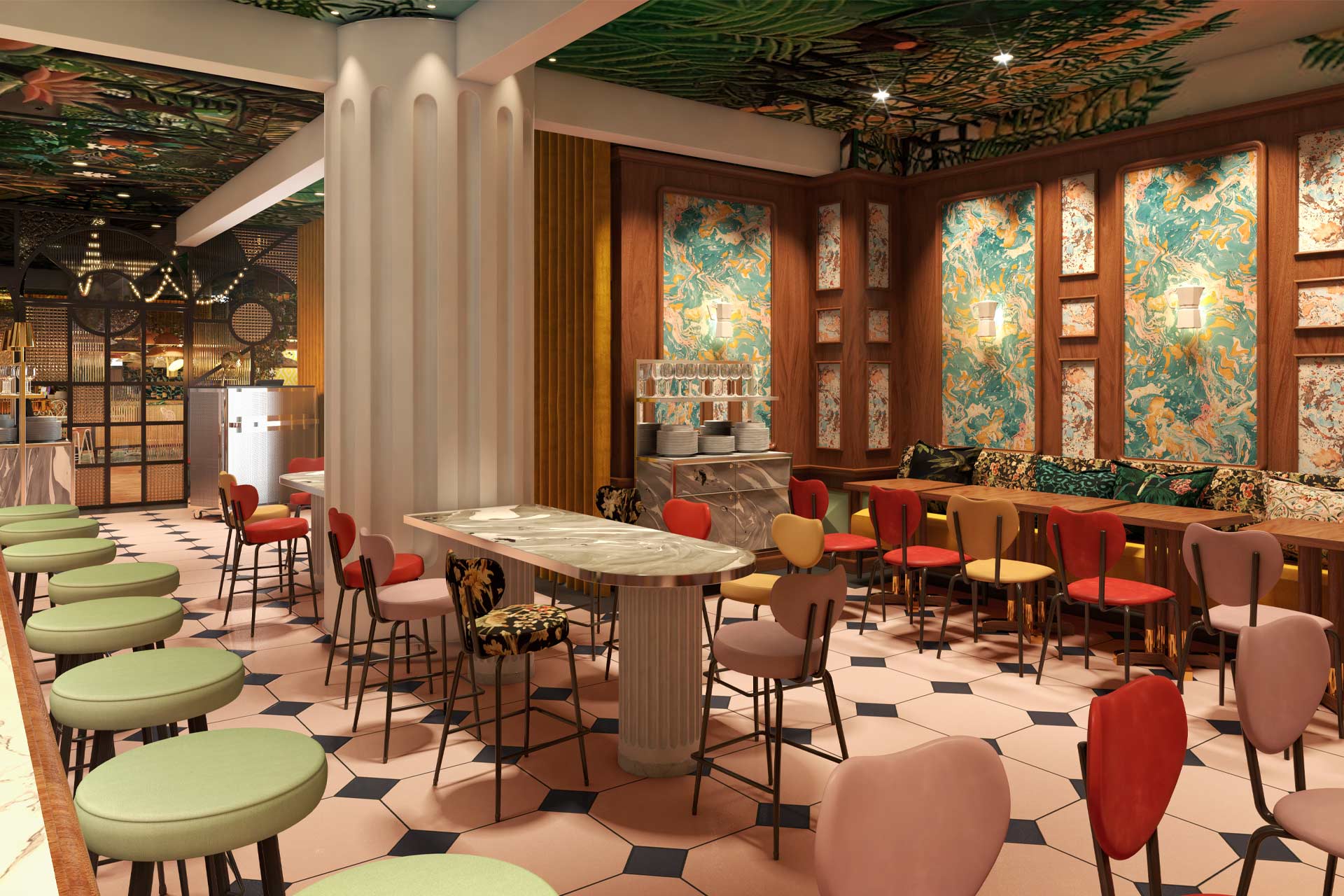 The hotel's rooftop bar will be open from morning to night, serving aperitifs against a backdrop of the Eternal City and St. Peter's Basilica. The space is equipped with a solarium and will feature an island bar offering homemade cocktails, a beer corner and a hot kiosk for snacks, light meals and other beverages.
Spread over six floors, Mama Roma's guestrooms have been conceived by the group's in-house design team, Mama Design Studio. All rooms boast a king size bed, a 55" smart TV and organic bath products from French cosmetic brand Absolution. Mama Shelter's signature masks of cartoon characters such as Spiderman and Darth Vader will hang on bedside lampshades, bringing the brand's playful character to the private quarters.
"Rome is the ultimate magical city. Its history, miraculously and entirely preserved, seduces us at each corner of the street. And at the same time, the Romans have manners and a certain elegance which give it all its charm and its modernity," says founder Serge Trigano. "Since the beginning of Mama's adventure, we dreamed of settling here and this will become a reality in the near future. Mama Roma will be located next to the Vatican and only three metro stops from the historical city centre. All aspects of our identity will be found in this Mama: the restaurants, the rooftop, the designed bedrooms, the colourful lobby and in addition: a spa and its indoor swimming pool. We have added a library to offer a sample of Italian literature and art."
The brand's beauty products, as well as T-shirts, hoodies, Covid masks, candles, home fragrances and other items will be available for purchase directly at the hotel as well as via the e-shop at mamalovesyou.com.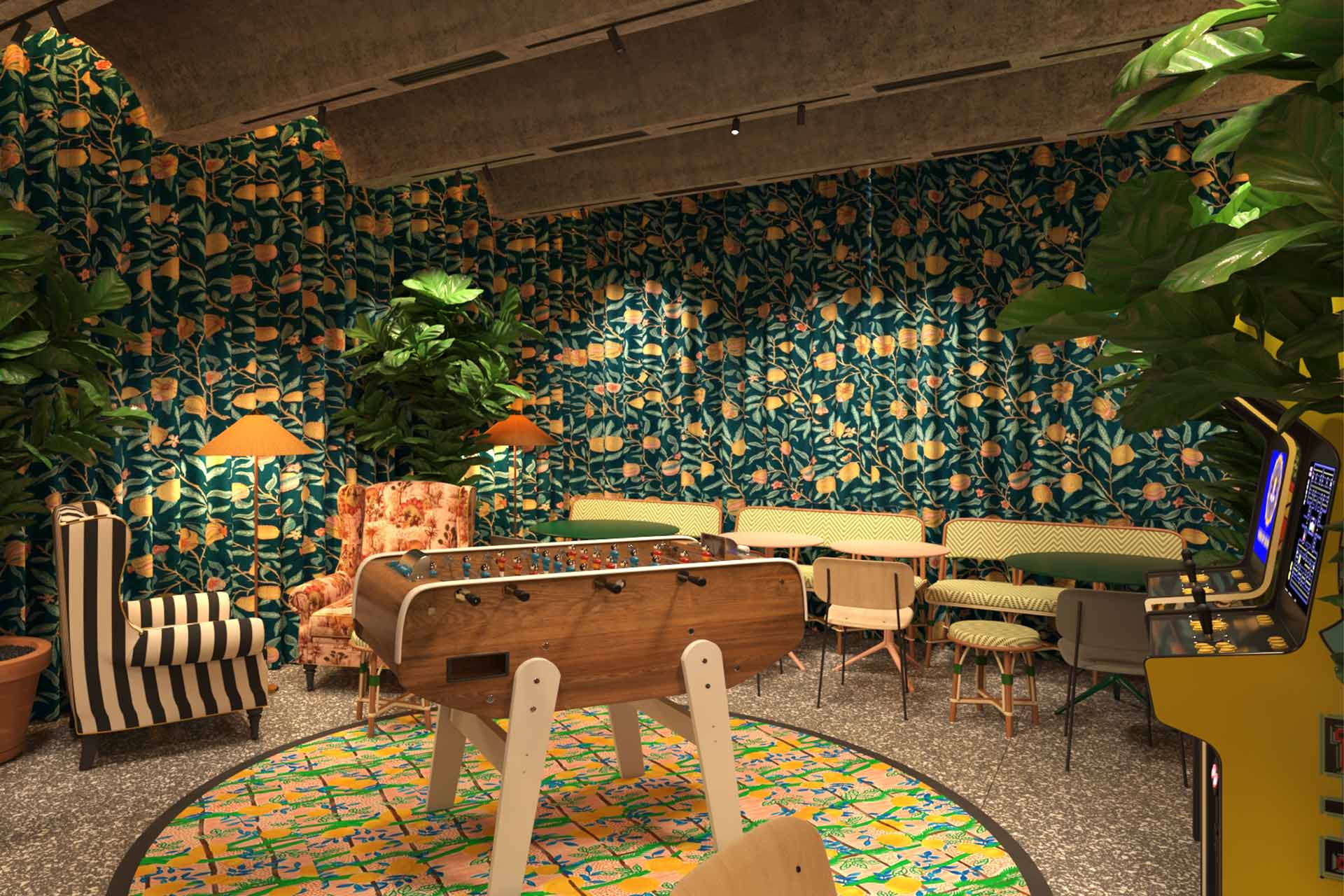 Two meeting spaces for up to 50 people will be bathed in natural light and equipped with advanced tech for video conferencing, LED screens and Bose speakers, as well as a minibar and coffee machine. In addition, the 'Breakroom' will feature a table-football and outdoor space to play ping pong and bocce – a ball game loosely related to British bowls and French pétanque, deriving from ancient games played in the Roman Empire.