Milan-based studio Peter Pichler Architecture has revealed its development concept for a series of sustainable treehouse structures in West Virginia, USA.
Comprising individual modules designed with a sharp, angled roof – inspired by the Dawson Lake area's maple, poplar and oak trees – the studio's Tree Houses have been envisioned as facilitating a slowed down form of tourism, highlighting a connection with nature and the integration of sustainable architecture.
"We believe that the future of tourism is based on the relationship of the human being with nature," the PPA team comments. "Well integrated, sustainable architecture can amplify this relationship, nothing else is needed."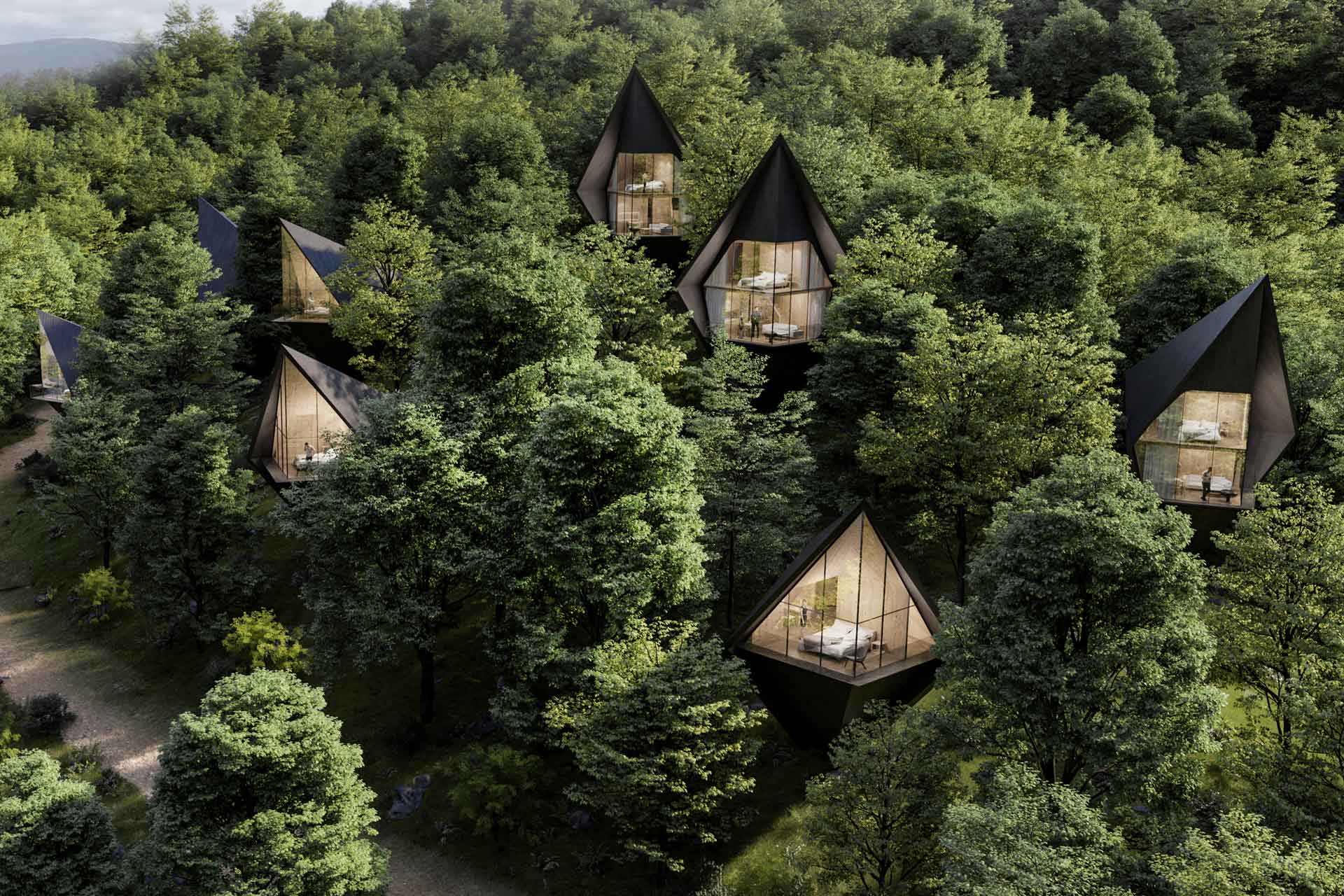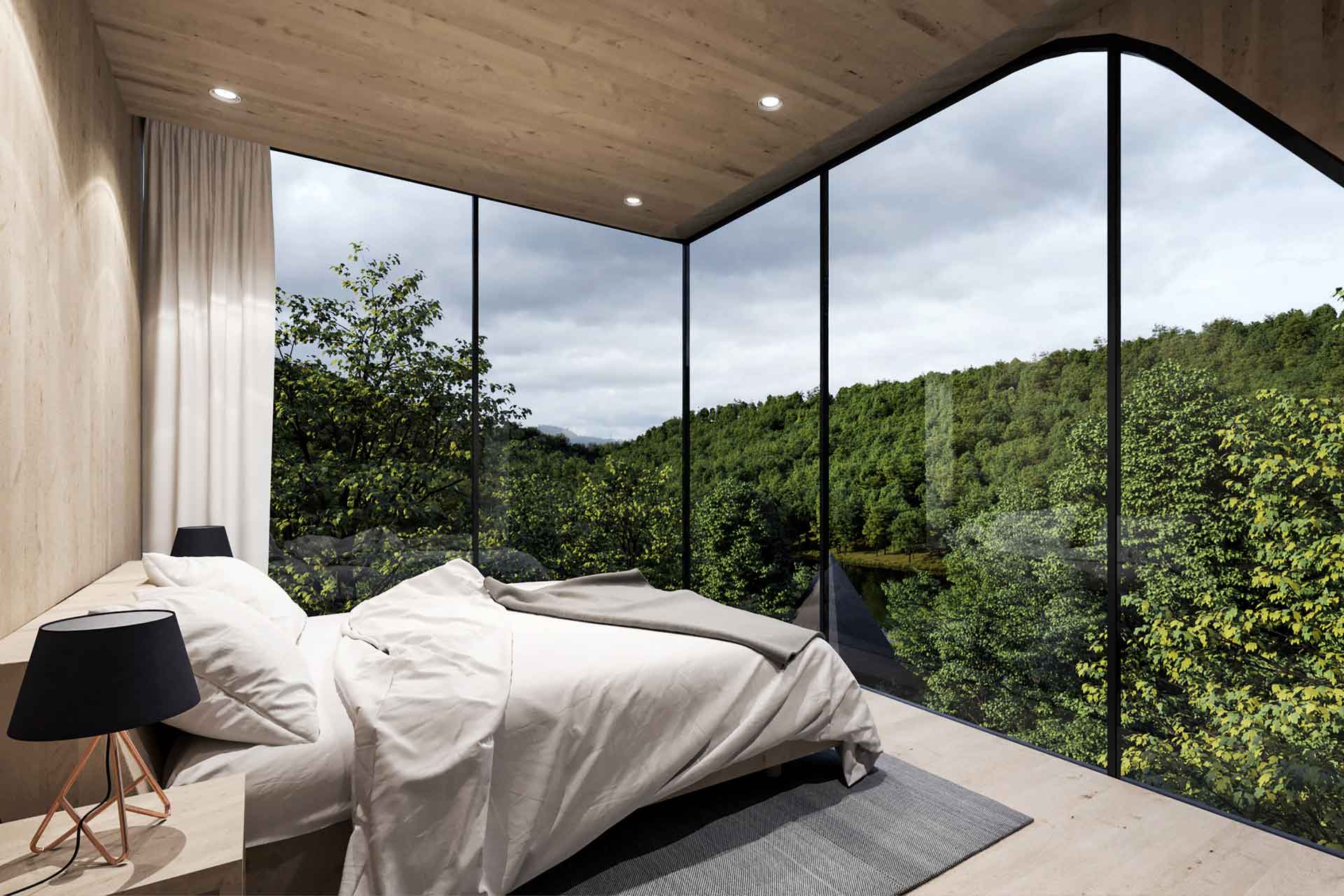 Constructed from locally-sourced wood, each two-level unit features a lounge on the lower deck and a sleeping area and bathroom on the upper, with an internal stairway connecting the floors. Spaces will range from 36-55m², whilst the wider project will seek to incorporate sustainable elements including conference and event space, an F&B project, and various educational and entertainment programmes.
The surrounding landscape – including a spring-sourced 40-acre lake and expansive wetlands – has been billed as foundation for a "living laboratory" of innovative preservation methods and regenerative design aimed not only at minimising impact upon, but optimising ecosystem function.