Château de Vignée – a 25 key boutique hotel in the Belgian Ardennes – has opened its doors with interiors by Antwerp-based studio WeWantMore. Occupying a 17th century castle estate along the river Lesse, the latest Relais & Chateaux member hotel channels a mix of hunting lodge heritage, luxurious materiality and a sly sense of humour throughout.
Aesthetically Influenced by 18th century Nature Morte paintings and a narrative concept following the the seasonal journey of a hunter as they adventure through the range, Château de Vignée features a bar and lounge, a Gault&Millau-awarded restaurant, and a spa.
"Our design process ultimately started off from a feeling that we aimed to capture in the design; we imagined how it must feel for a hunter to wander the woods at 5 o'clock in the morning," says Ruud Belmans, Creative Director Spatial Design WeWantMore. "The textures, the sounds, the first sunlight shimmering through the leaf canopy. A recognisable experience for hotel guests. At the same time, we respected the building and site and searched for the right balance between heritage and marvel. We wanted to make it genuinely fun for guests to be there."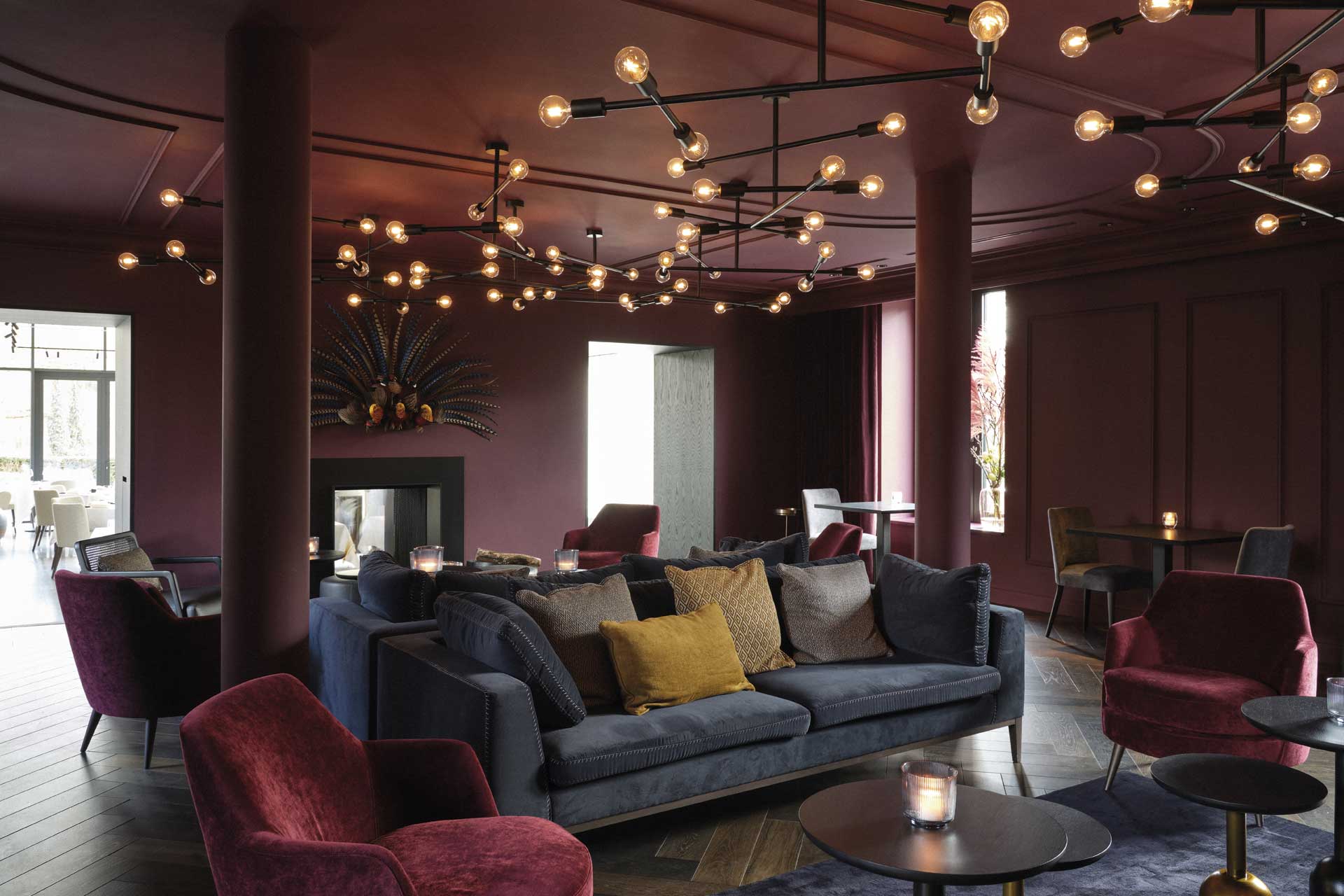 As such, interiors fuse a selection of native marble and stone – Rouge Belge and Gris d'Ardenne are emphasised throughout the project – with playful interpretations of classic hunting and natural elements. The lounge incorporates traditional taxidermy pieces alongside novel objects by Dutch studio Les Deux Garçons, whilst a seasonal faux-flower installation characterises the lobby, hanging down above bespoke terrazzo flooring made entirely from marble fragments of the former hotel rooms that occupied the site.
In the Arden restaurant, meanwhile, chef Kwinten Boelen serves a seasonal, terroir-driven menu party sourced from the project's on-site greenhouse and vegetable garden. Here the narrative takes the form of a silverware wall unit and a vibrant pheasant display, again by Les Deux Garçons.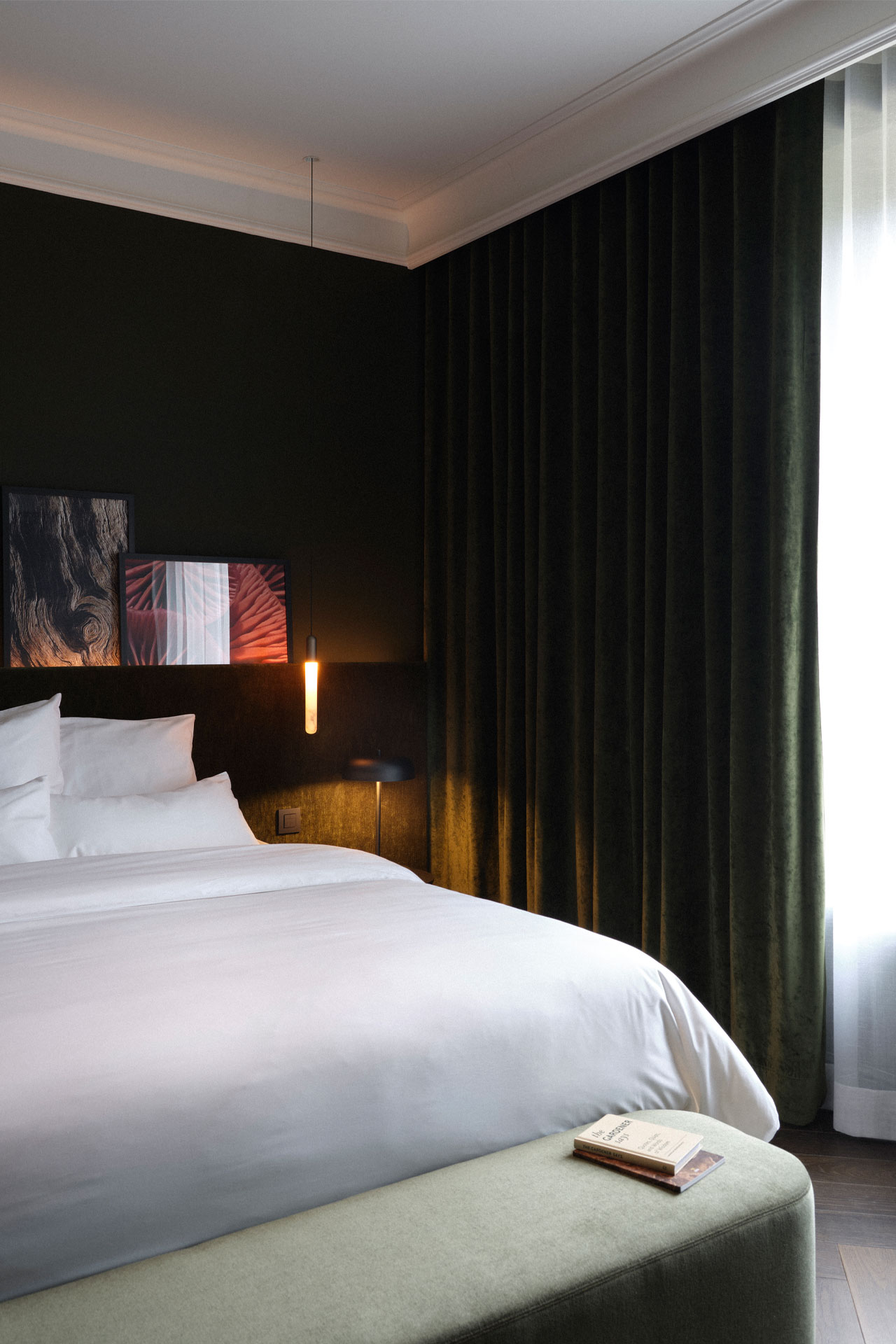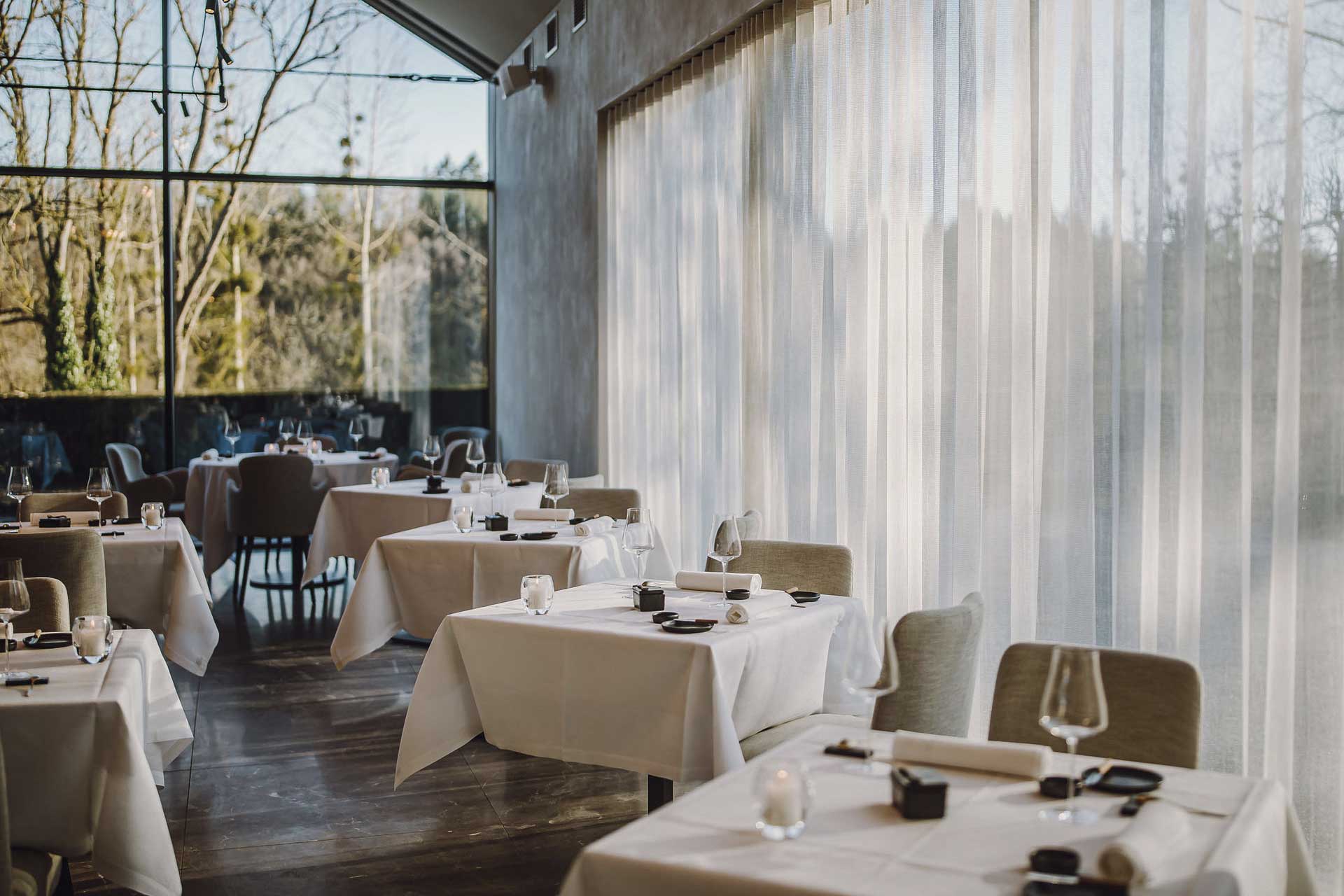 "A hunter's hotel like Château de Vignée just calls for taxidermy sculptures to be integrated in the interior," note Les Deux Garçons. "WeWantMore could have just selected some random hunting trophies, but for creative minds like them and us that doesn't cut it. That's why we immediately saw eye to eye with the design team and collaborated with them so effortlessly on the art object composed of five pheasants. It looks stunning. We hope it genuinely excites and inspires the guests during their stay."
Watch The Dream – a short fiction film created in collaboration with director Bjorn Tagemose and production company Shoottheartist – below, outlining the concept, narrative and influences behind the hotel.
CREDITS
Words: Kristofer Thomas
Images: © Styn Vanderdeelen / Frederik Vercruysse / Katoo Peeters